Athiya Shetty and KL Rahul are a perfect match and we absolutely in love with them!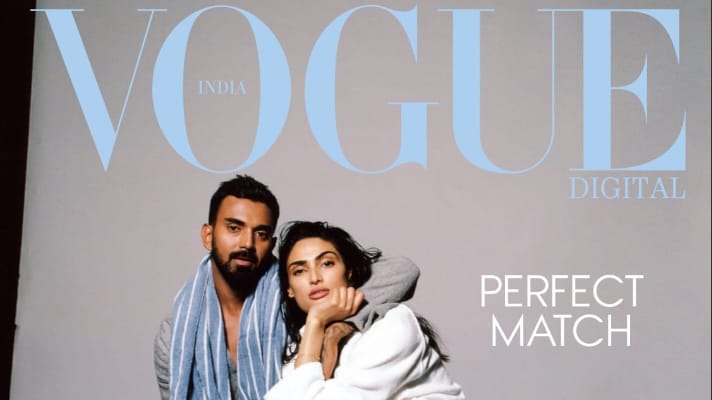 Athiya Shetty and KL Rahul share a love story as old as time. An introverted, young cricketer—the vice captain for India's indomitable Men in Blue, no less—falls for a Bollywood actor who's lived her entire life in front of the camera and is beautiful on all fronts. On 23 January, 2023, this couple took their vows in front of their close family and friends at Athiya's family holiday home in the hills of Khandala, Maharashtra.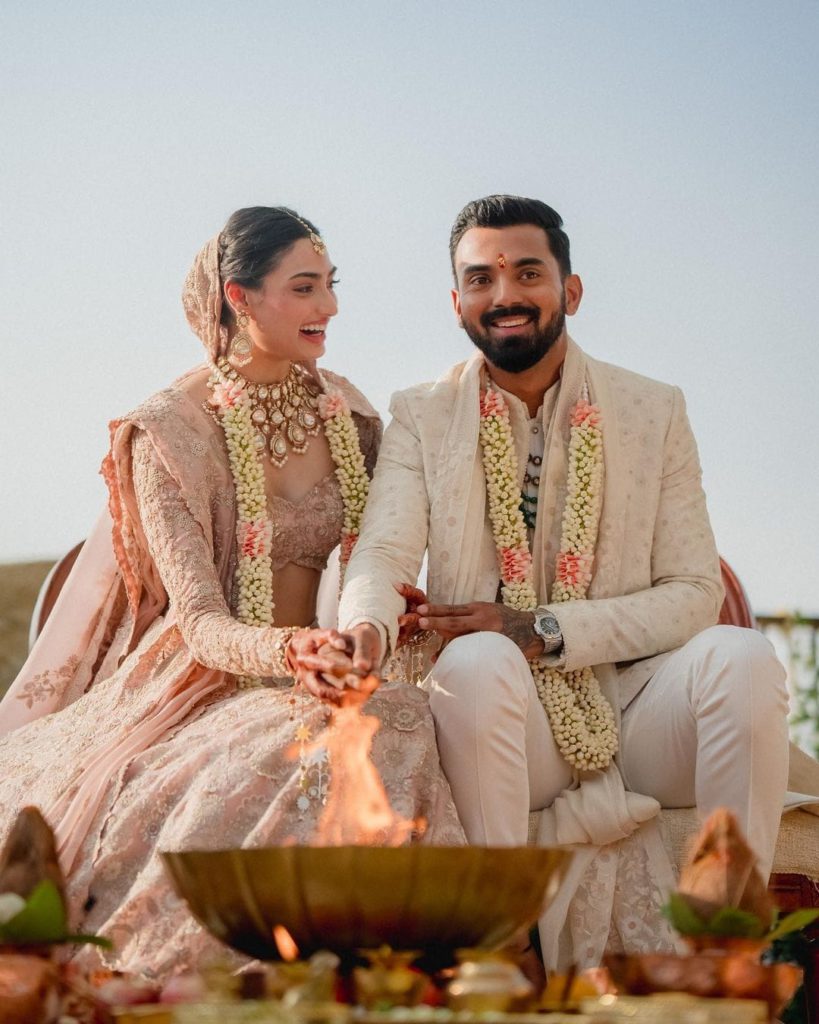 Athiya Shetty and KL Rahul get candid with Vogue!
Despite being a power duo in the public eye, actor Athiya Shetty and cricketer KL Rahul radiate a sense of tranquillity. And this energy worked its way into Vogue India's January-February 2023 digital cover, where they dressed down—quite literally. We caught up with them a month before they tied the knot, the proverbial calm before the storm. And that serenity came through in the shoot, which sees the newlyweds in a new, low-key avatar. Ditching classic wedding wear, they swapped couture for cosy fits—think pyjamas and bathrobes.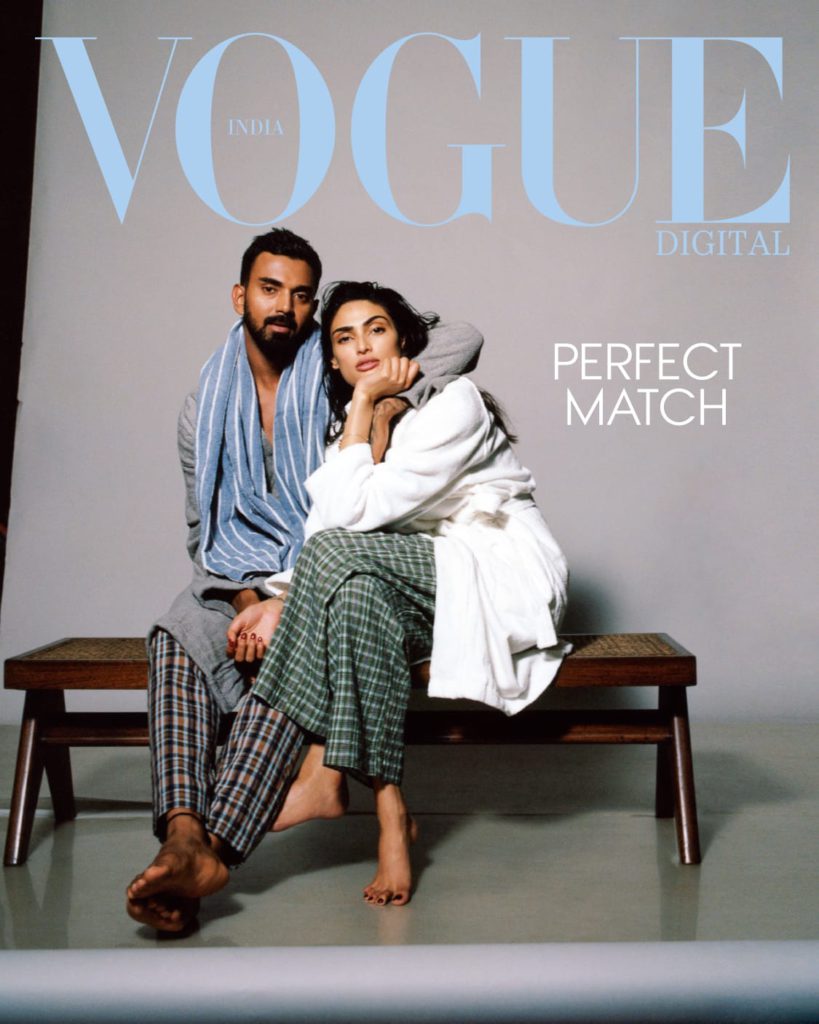 Newly-Weds KL Rahul and Athiya Shetty take the Relationship Quiz with Vogue India
From the minute Athiya Shetty and KL Rahul walked onto set, any bystander would have been able to tell that they're opposites who make it work—and look ridiculously cute while doing so. If the wedding images induced a sense of "I want what they have" in you, being on set with them would probably have made you feel single in a whole new way. 
Since then, our timelines have been taken over by Athiya Shetty and KL Rahul dressed in their traditional finery for their nuptials. The millennial actor opted for a subtle pink Anamika Khanna chikankari lehenga in silk with zardozi and jaali work that took over 10,000 hours to make. The groom complemented her ensemble with an ivory sherwani, also by Khanna, along with an embroidered overcoat, a dupatta and a layered emerald kantha.
In contrast, back at the shoot Athiya & KL Rahul embraced relaxed silhouettes like a second skin. Shetty seemed immediately at home in front of the camera, while Rahul needed a minute to break through his solemn shell. As soon as we were ready to film, the 30-year-old actor took the lead in directing poses and KL played a supporting batsman.
First up, the couple was styled in a coordinated tan and black outfit. As soon as Shetty put her arms around Rahul and gazed  into his eyes, he fell right into the perfect stance, as if on cue. For their next look, the two played with classic separates—a basic white tank and denim. At first, while it may look like they are cut from the same cloth, their music choices are miles apart: Shetty groaned every time a banger played from Rahul's list, but never failed to complete his melody. They are, in fact, the same but different. 
The pyjamas-and-bathrobe setting seemed like familiar territory from the get-go. It played right into their wheelhouse, with the couple not only giving us some great shots, but also letting us witness their playful side with pillow fights and failed attempts at the superman yoga pose.
Athiya Shetty and KL Rahul's relationship is encapsulated within the visuals of this cover shoot. The ease of their banter is rooted in their evident underlying friendship. If the infectious camaraderie on set was anything to go by, then the duo reminded us how easy love can come when one can simply be.
Styled by: Samar Rajput
Head of Editorial Content: Megha Kapoor
Photographer: Megha Singha
Words by: Vrutika Shah & Sonakshi Sharma