Kiara Advani, Alia Bhatt to Katrina- 12 Bollywood stars who flaunted their Exquisite Engagement Rings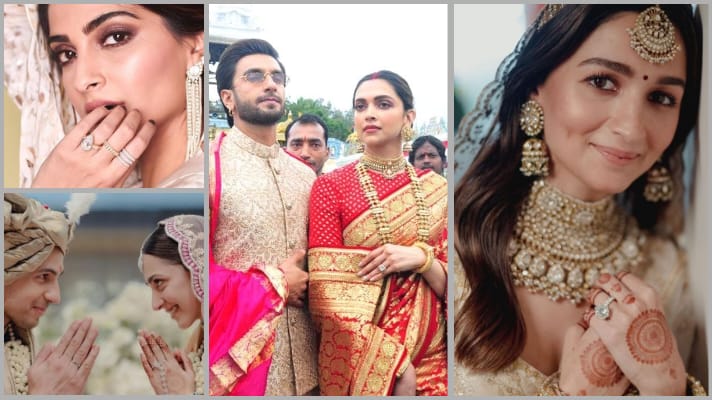 Bollywood beauties wear the most gorgeous engagement rings. With dreamy proposals, intimate weddings and classy rings, their weddings have a lot to offer in terms of inspiration. From the newly wed Kiara Advani to the new mommy in town Alia Bhatt, here is a look at celebrity rings which are definitely swoon worthy! With prices and places to buy them for, this is a list you must check out.
1. Kiara Advani's oval diamond engagement ring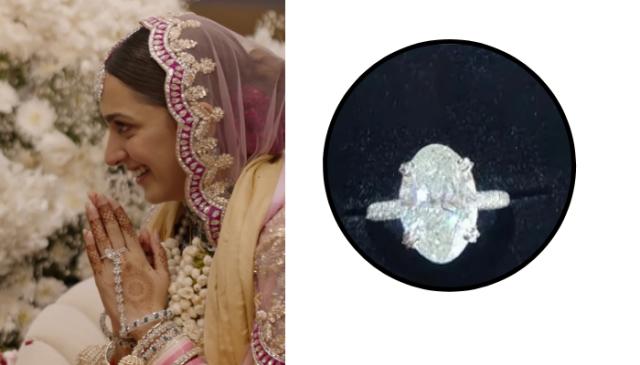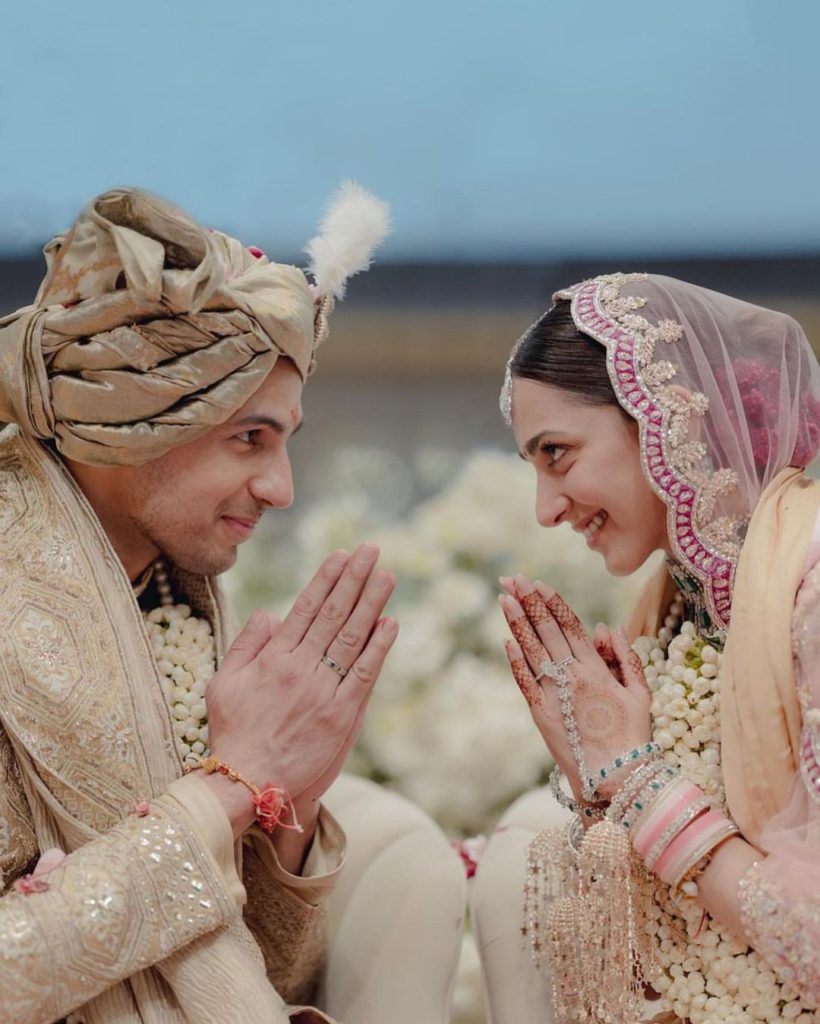 The newest bride in town, Kiara Advani, melted the hearts of her fans when she posted pictures of her dreamy wedding with her beau, Siddharth Malhotra. The star flaunted her gorgeous oval-shaped solitaire engagement ring adorned with a band of round brilliant cut diamonds in pave-setting.
2. Alia Bhatt's hexagonal shaped solitaire ring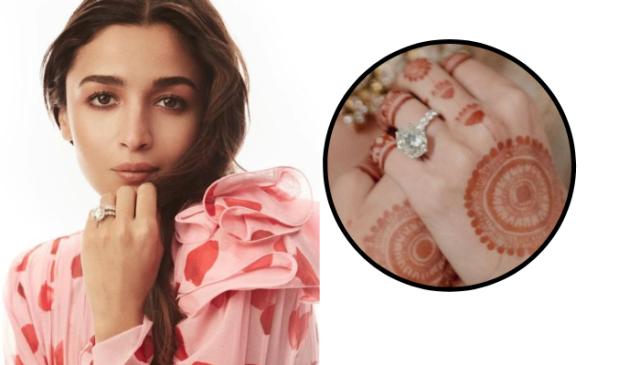 Bollywood's most loved diva, Alia Bhatt, made it official with her beau and actor, Ranbir Kapoor, in a whimsical wedding at their residence itself on April 14, 2022. Ranbir gifted his wifey, Alia, a hexagonal-shaped, solitaire diamond ring encrusted over a diamond-studded band. The central solitaire had engraved in it the couple's lucky symbol, infinity. The carats and the exact price of the engagement haven't been released or reported yet. But Van Cleef & Arpels' engagement ring averages out at ~ 20 lakhs. The upper limit is 3.5 crores. Given the size of the engagement ring, Alia Bhatt's diamond ring will definitely be more than a crore. 
3. Katrina Kaif's Tiffany engagement ring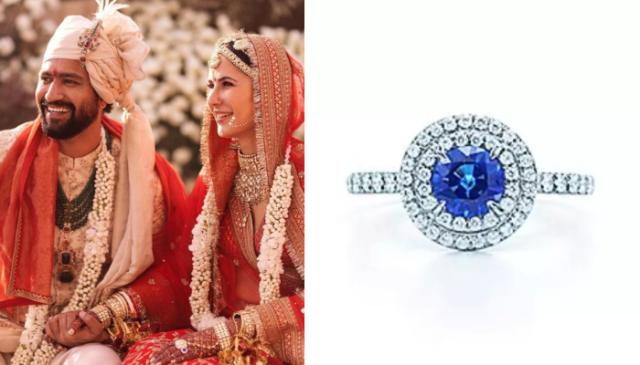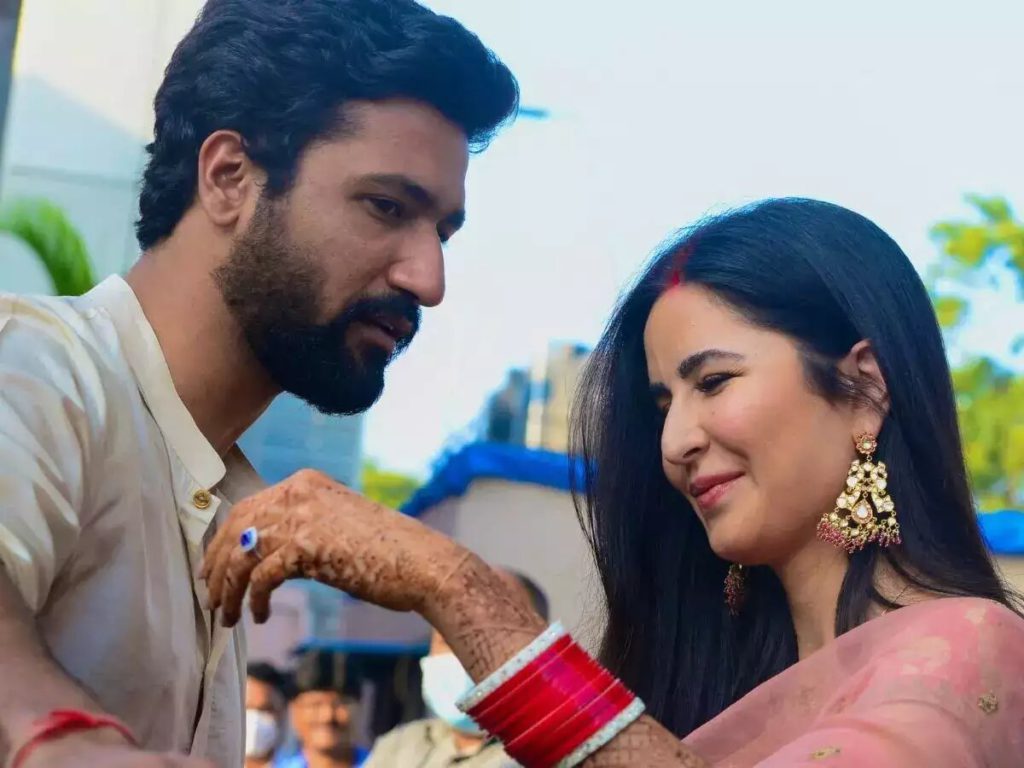 Katrina Kaif broke millions of hearts when she dropped the first pictures of her wedding with her beau and fellow actor, Vicky Kaushal. The couple tied the knot on December 9, 2021 at Six senses Fort Barwara. Katrina's stunning tanzanite and diamond studded engagement ring is something you can't take your eyes off. Coming from Tiffany & Co., the ring costs a whopping amount of Rs. 7.4 Lakhs ($ 8000) You can check it out here.
4. Anushka Sharma's diamond band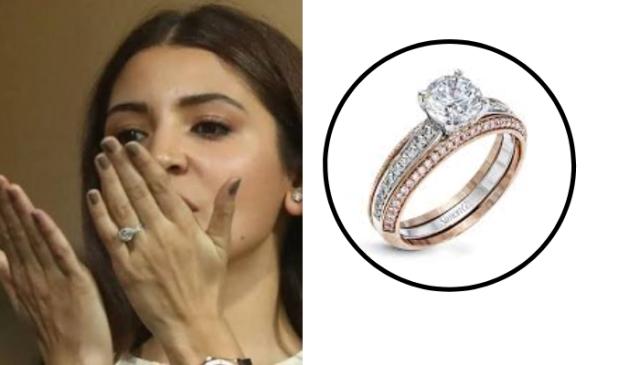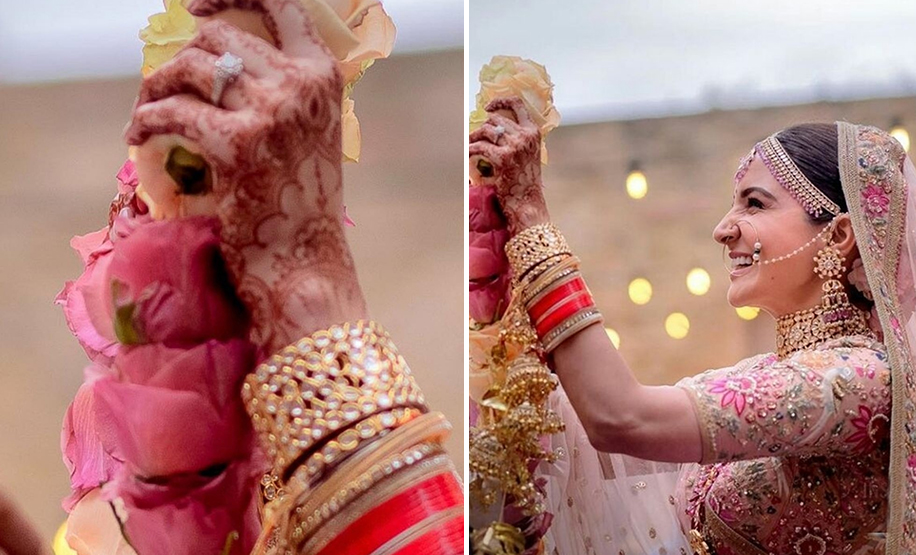 #virushka- One of our all time favourite couple. Anushka Sharma and Virat Kohli tied the knot on 11, December 2017 in Italy. Their wedding had been one of the most-talked-about celebrations, as the duo, for the first time, had set the trends for a no-photo policy for their guests. As per reports, it took Virat 3 months to find the perfect ring for Anushka, and we must say, he nailed it! He finally trusted an Austria-based designer, who encrusted the ring with a very rare kind of diamond that 'reflects surprising elements every time you see it from different angles'. The ring has reported having cost the cricketer 1 crore.
5. Priyanka Chopra's iconic wedding ring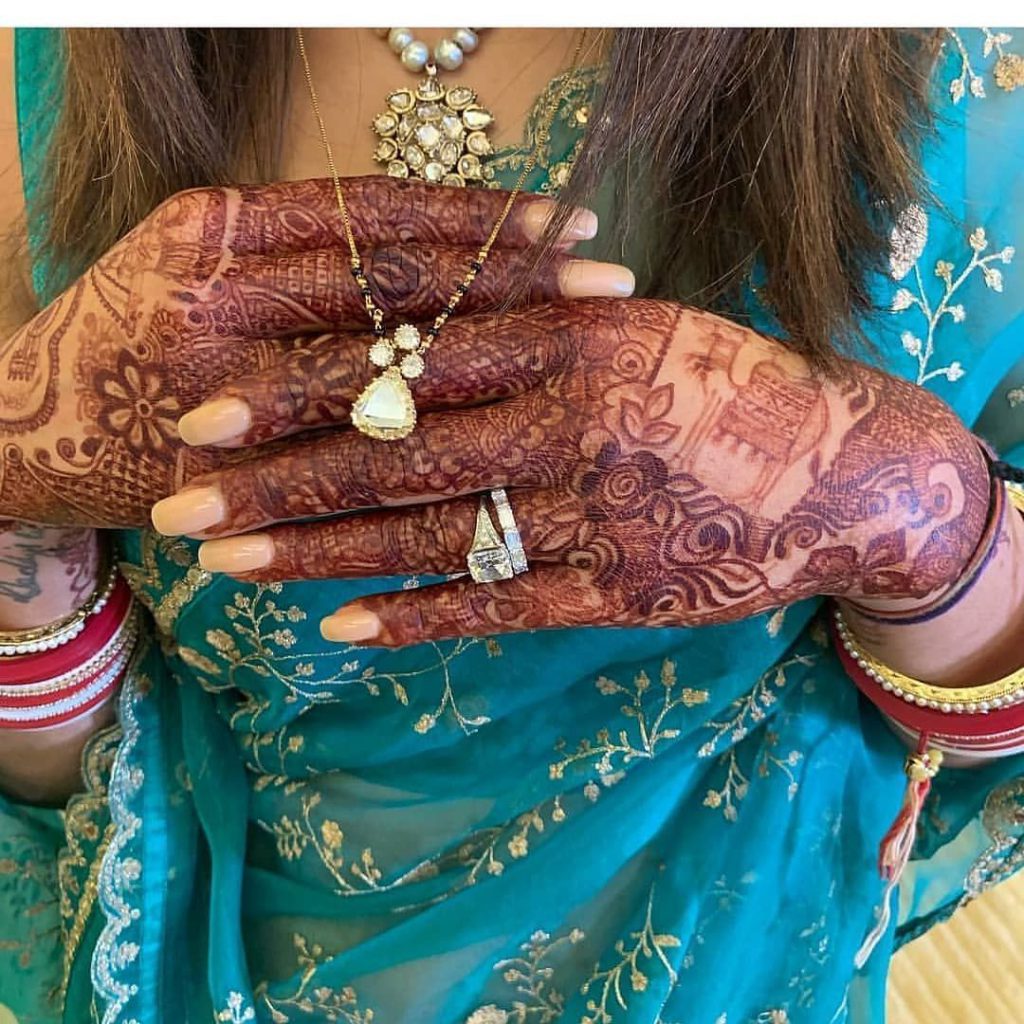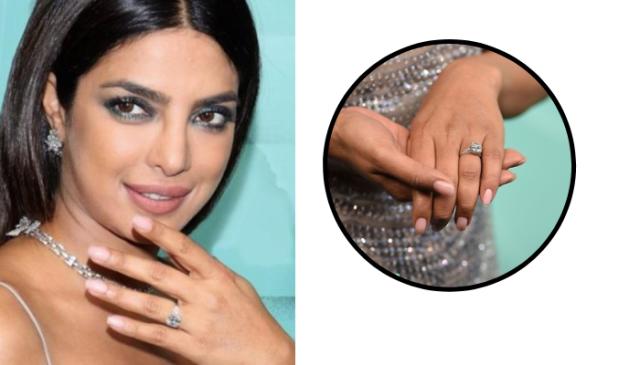 Priyanka Chopra made quite a stir when she married American pop singer, Nick Jonas on December 1, 2018. The couple tied the knot at Umaid Palace, Jodhpur. PeeCee once mentioned, Nick to find the perfect engagement ring, had shut down the entire Tiffany & Co. store in London, along with his brothers. Impressive, right? Peecee's ring features a 5-carat cushion-cut diamond with two small baguette diamonds on the sides. In INR, the cost of such a Tiffany ring is estimated to be around 2 crores.
6. Deepika Padukone's emerald cut diamond engagement ring
Deepika Padukone married her long-time beau, Ranveer Singh, in a destination wedding at Lake Como, Italy. The couple got married in traditional Konkani and Punjabi rituals.Apart from Deepika's oh-so-gorgeous looks, her 'sada saubhagyawati' inscribed odhni, we could not take our eyes off her stunning emerald-cut diamond ring that cost Rs. 2.5 crores. The ring is by Satyani fine jewels from Mumbai.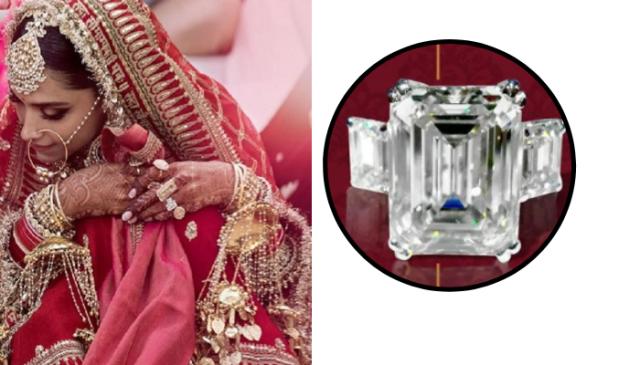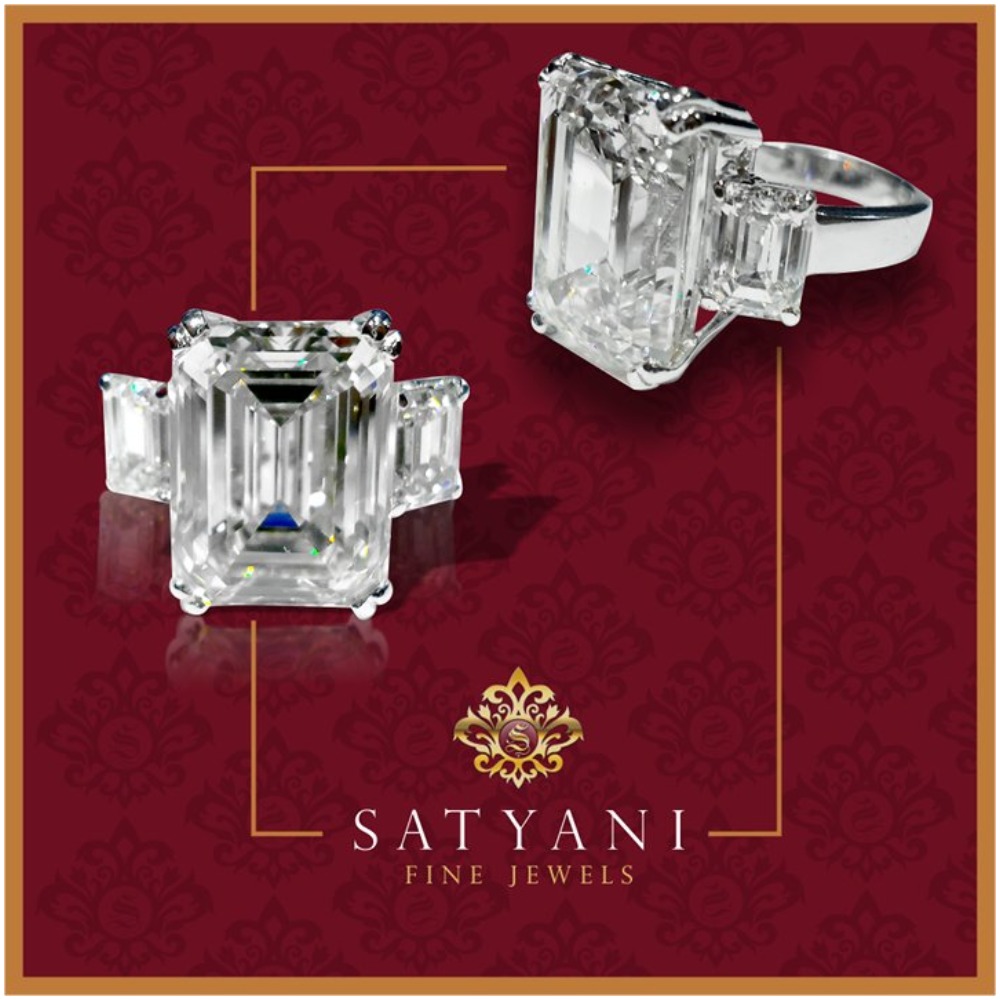 7. Mira Rajput's solitaire ring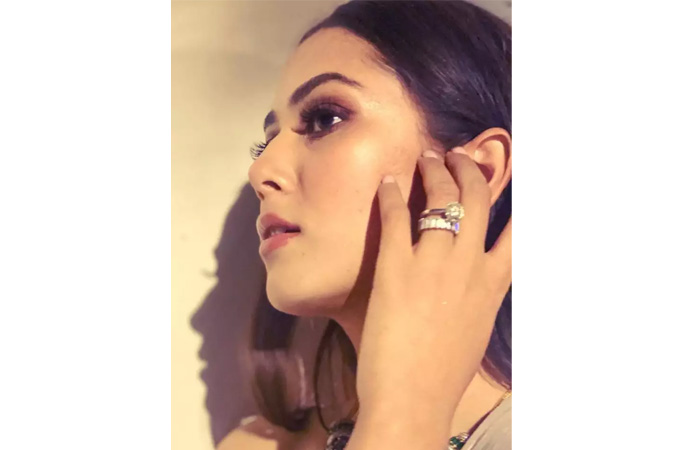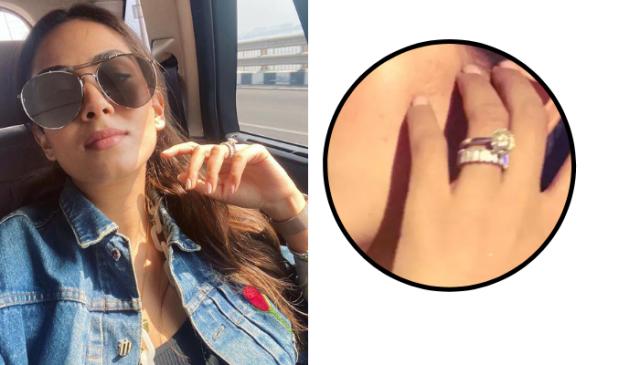 Mira Rajput Kapoor made a permanent place in the heart of Bollywood's most eligible bachelor, Shahid Kapoor, on July 7, 2015. Their wedding was a hush-hush affair where both the bride and groom looked resplendent in hues of white and pink. But let's come to the point, her engagement ring! The super-romantic Shahid Kapoor proposed to Mira with a stunning Nirav Modi solitaire ring worth Rs 23 lakhs!
8. Begum of Pataudi- Kareena Kapoor Khan's engagement ring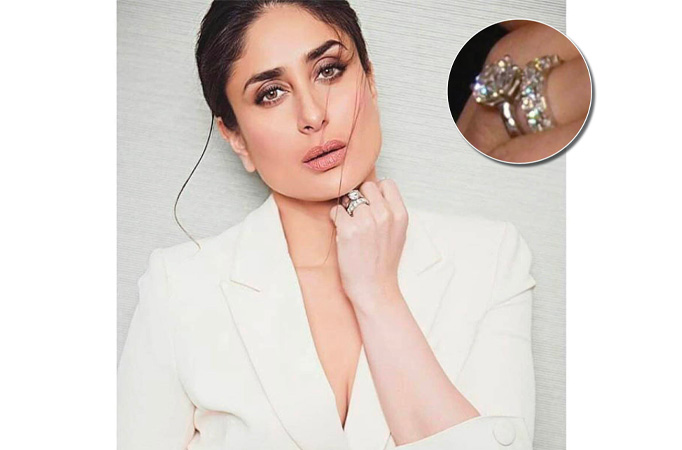 Kareena Kapoor Khan, is a true Bollywood. Kareena married the love of her life and co-actor, Saif Ali Khan, on October 16, 2012. The couple then chose an intimate yet lavish ceremony to celebrate their union. However, Kareena's stunning engagement ring gifted by her darling hubby, Saif, melted our hearts. It is a classic combination of a 5-carat solitaire diamond worth Rs. 75 lakhs set on a premium platinum band.
9. Sonam Kapoor's double diamond set engagement ring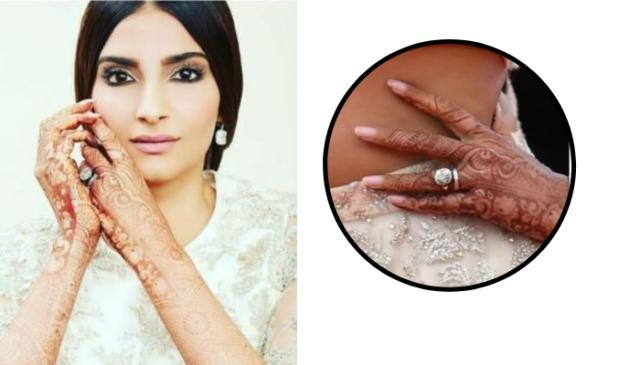 A fashion icon and one of her generation's most beautiful actresses, Sonam Kapoor married the man of her dreams, Anand Ahuja, on May 8, 2018. Anand had presented his wife, Sonam, with a double diamond set engagement ring worth Rs. 90 Lakhs.
10. Ever-stylish Shilpa Shetty and her gorgeous engagement ring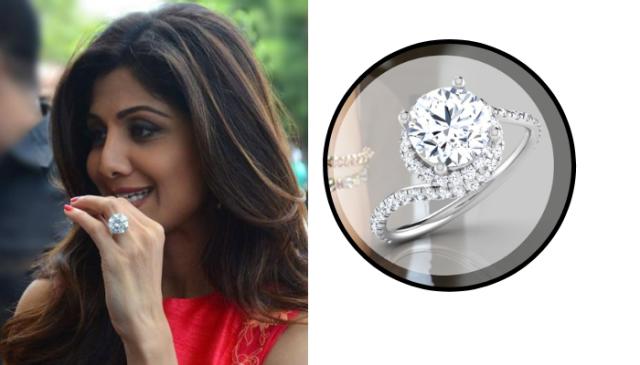 Shilpa Shetty and Raj Kundra got married in a lavish ceremony on November 22, 2009. Raj had proposed to Shilpa and had placed on her finger a stunning 20-carat solitaire diamond worth Rs. 3 crores. The diva often flaunts her dazzling piece of jewellery.
11. Rani Mukherjee's wedding ring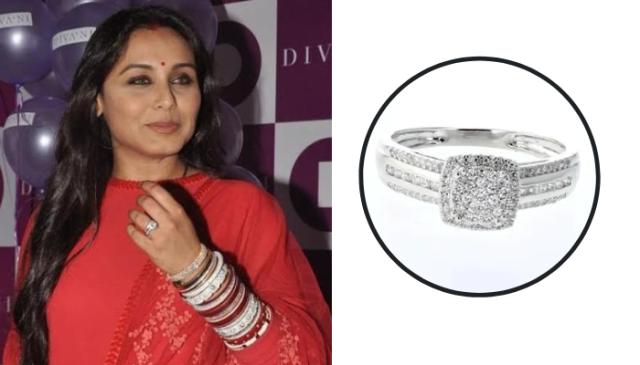 Rani Mukerji became the co-owner of the prestigious Yash Raj Films with her marriage to its current mascot, Aditya Chopra. The duo has been hush-hush about their relationship, and nearly no pictures of the couple's wedding festivities are available on social media. However, as per reports, Aditya had presented his then-wife-to-be, Rani, with a stunning solitaire ring for their engagement. Interestingly, Rani, on many subsequent media presence, had flaunted her special gift.
12. Queen of hearts- Aishwarya Rai and her stunning engagement ring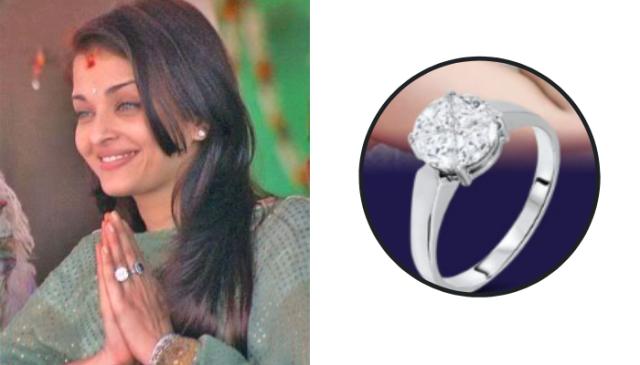 The former Miss World broke many hearts when she married Abhishek Bachchan on April 20, 2007. The couple opted for a traditional wedding, which was attended by their close friends and family. But, interestingly, apart from all her wedding jewellery, the special engagement ring gifted to her by her darling hubby is most close to her heart. The ring consisted simply of a 53-carat single piece of solitaire diamond.
Do let us know the ring that you liked the most!