Manish Malhotra Lehenga – How much does it cost?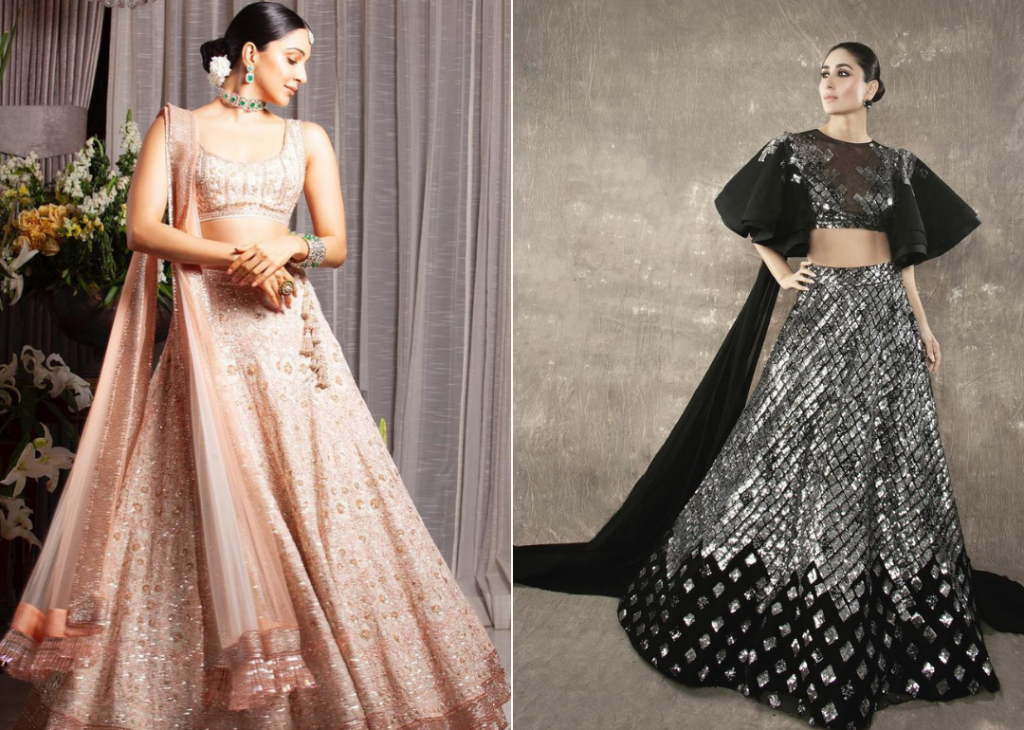 Isn't wearing Manish Malhotra lehenga or saree on your big day like a dream come true?
We at Shaadifever, seldom see out favourite B-town celebs adorning those gorgeous sequin and handwork lehenga or saree's by Manish Malhotra, but do we know, how much do these masterpieces cost?
Manish Malhotra comes up unique collections each year. His lehengas and sarees are priced based on their designing and craftsmenship. The fabrics used are such that you would definitely fall in love with them. Plus the designs are a blend of traditional and contemporary patterns, ideal for the millenial bride.
We have handpicked the most famous Manish Malhotra lehenga and sarees from his latest collection, which would definitely make you drool.
Here are all the details of your favourite Manisha Malhotra lehenga or saree and how much do they cost.From Bebo's sequence saree to Kiara's wine lehenga, Team Shaadifever has covered it all.
This sequin wine Manish Malhotra lehenga is perfect for a sangeet night.
Shop here- Wine Lehenga priced at Rs 5,75,000
This gorgeous pastel green saree is priced at Rs – 1,45,000 .
Shop here- https://www.azafashions.com/products/sequin-embroidered-saree-with-blouse/166638
This saree has definitely been the talk of the town , with multiple b-town stars wearing it. It is available at Aza Fashion at Rs- 1,95,000 , in ivory colour.
Shop here- https://www.azafashions.com/products/sequin-embroidered-saree-with-blouse/166638
Customisation and time for a piece to get ready:
A Manish Malhotra lehenga or sareee usually takes 2-3 months to be ready, these masterpieces can also be customized, which is an add on cost.
So, our advice to the bride's would be, to start shopping 6-8 months prior to their big day to avoid any last minute troubles.
For offline purchase:
Delhi Store Address: Ambawatta One, H 5/1 Kalkadas Marg, Behind Qutub Minar, Mehrauli, New Delhi 110 030.
Mumbai Store Address: Showroom no 3/4/5 Vishnudham CHS, Corner of 14th Road & Linking Road, Khar West, Mumbai 400 052.
Shop them online at Aza Fashions, Manish Malhotra official website, Pernia Pop-up shop and Ensemble.
Fashion Updates:
For fashion updates and wedding inspiration, follow us on-
To get featured on our blog, mail us your wedding story at [email protected]