Metanoia- Amit Aggarwal 's latest collection at India Couture Week 2021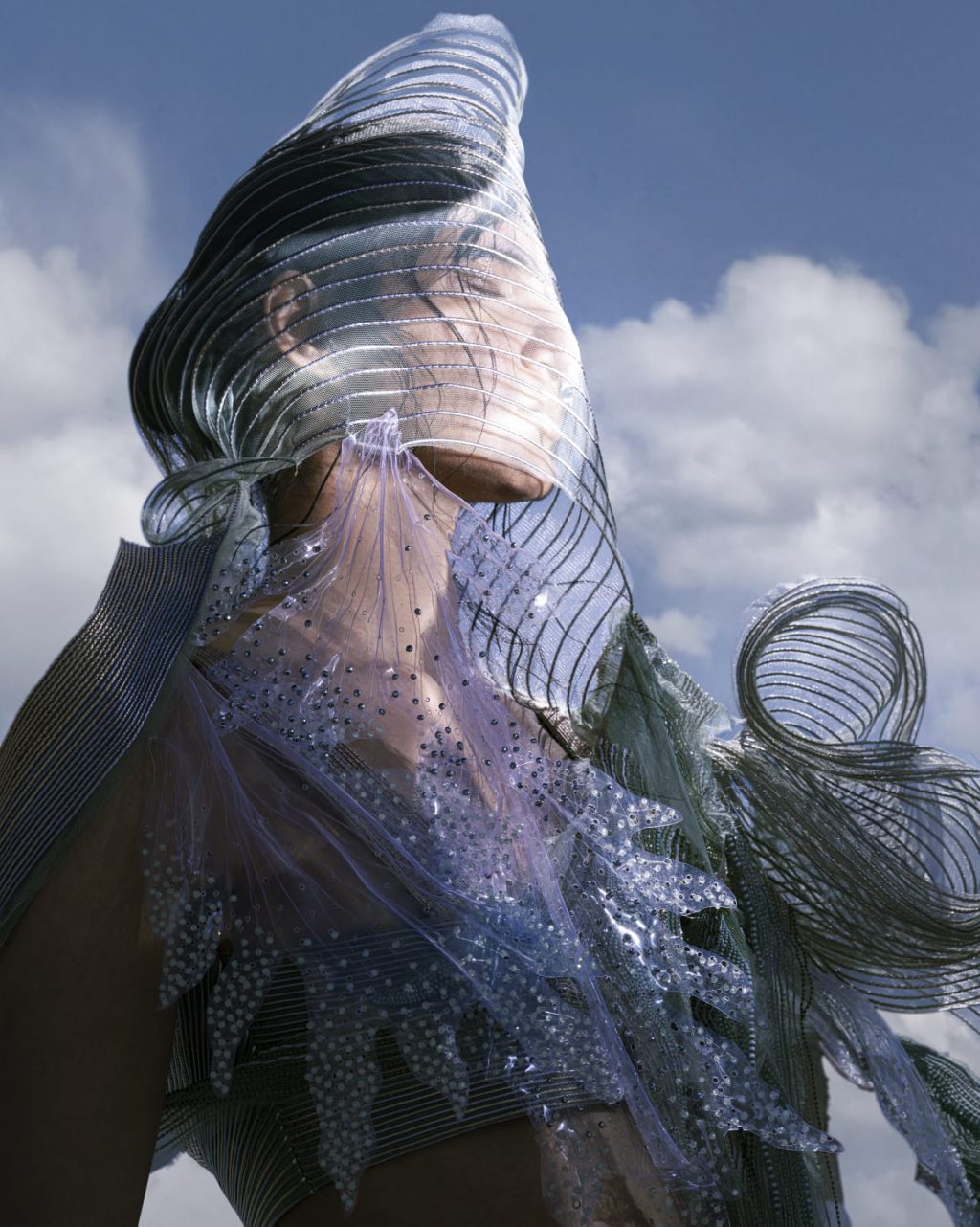 METANOIA – Amit Aggarwal 's bridal couture collection for the upcoming wedding season has been the highlight of India Couture Week 2021. From discarded PVC, to metallic polymers, Amit Aggarwal uses unconventional materials to create magical ensembles.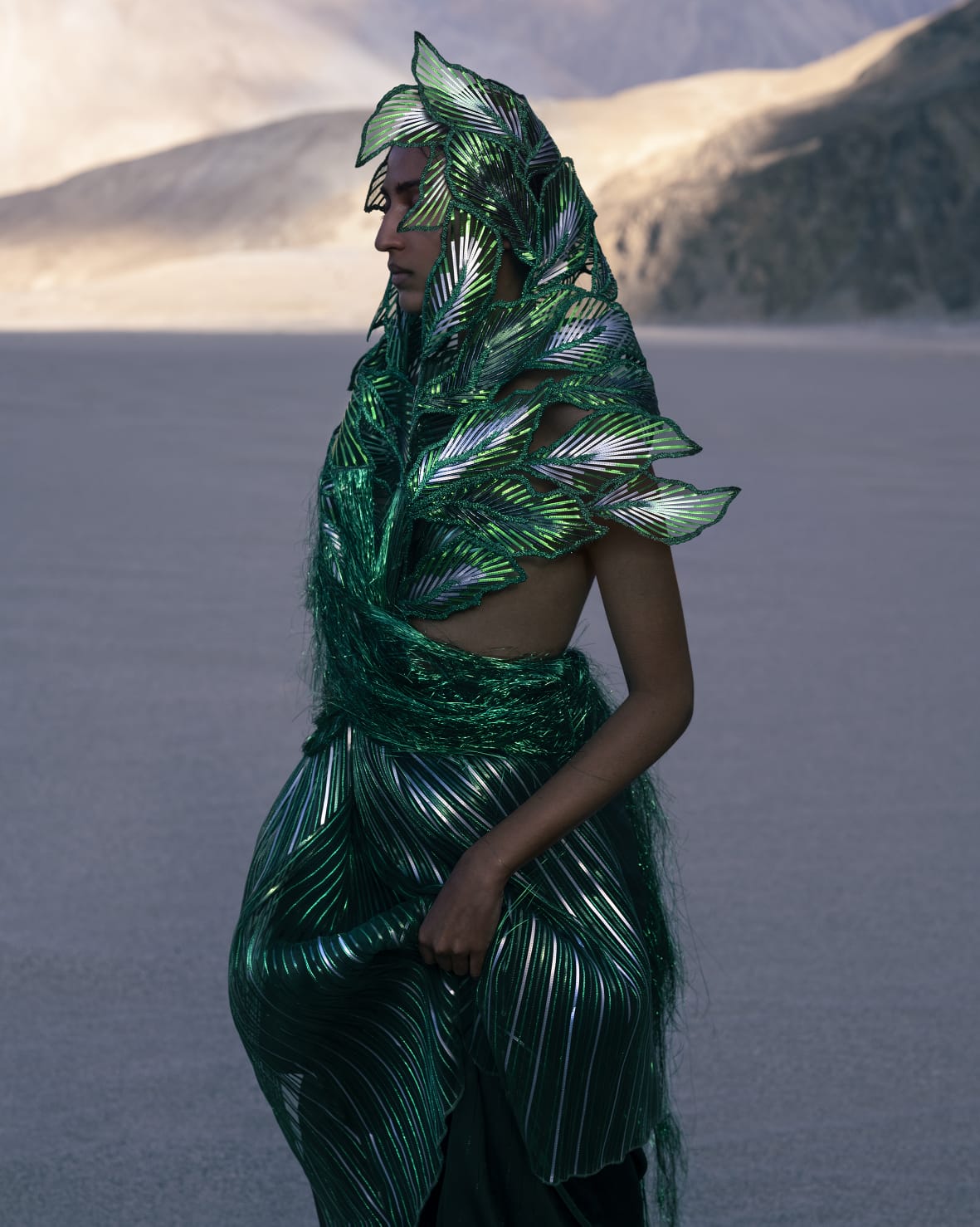 Amit Aggarwal's perspective-
Life has not been the same after the pandemic. But it is us, who must be grateful of what we have. What is life without a sense of touch, a breath of fresh air and a cold splash of water. These three elements are the true essence of life.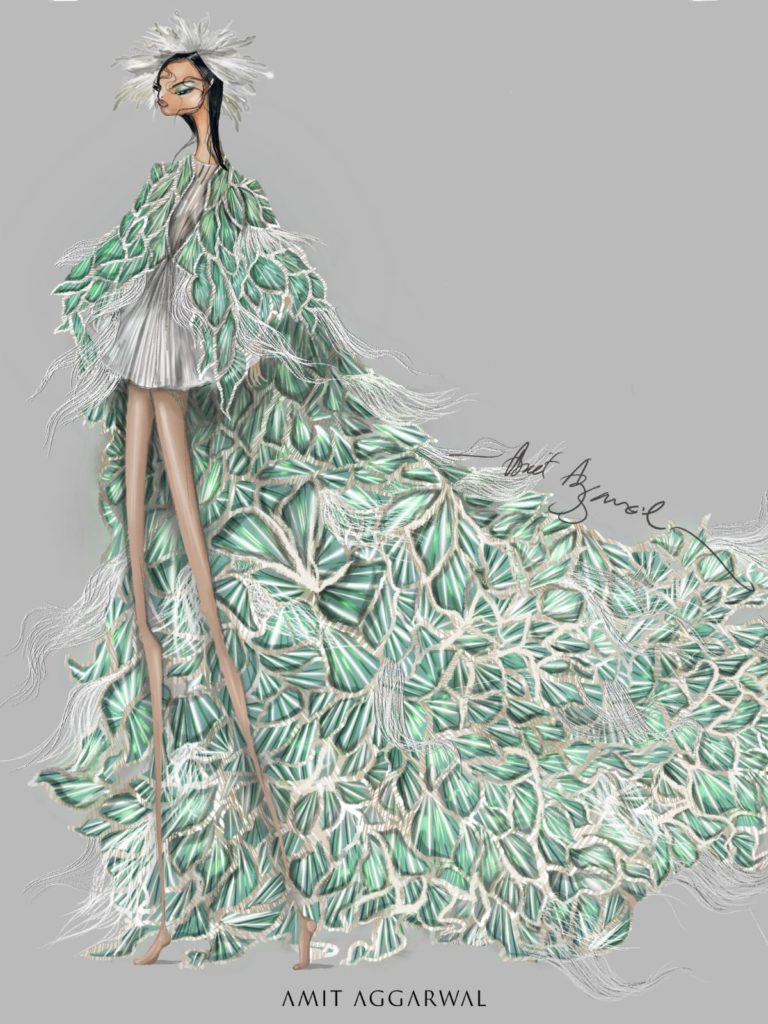 Designer Amit Aggarwal talks about his story of resurgence. For forty years of my life, my breath was free, my touch acceptable and I felt I was alive. Until one day it was all taken from him.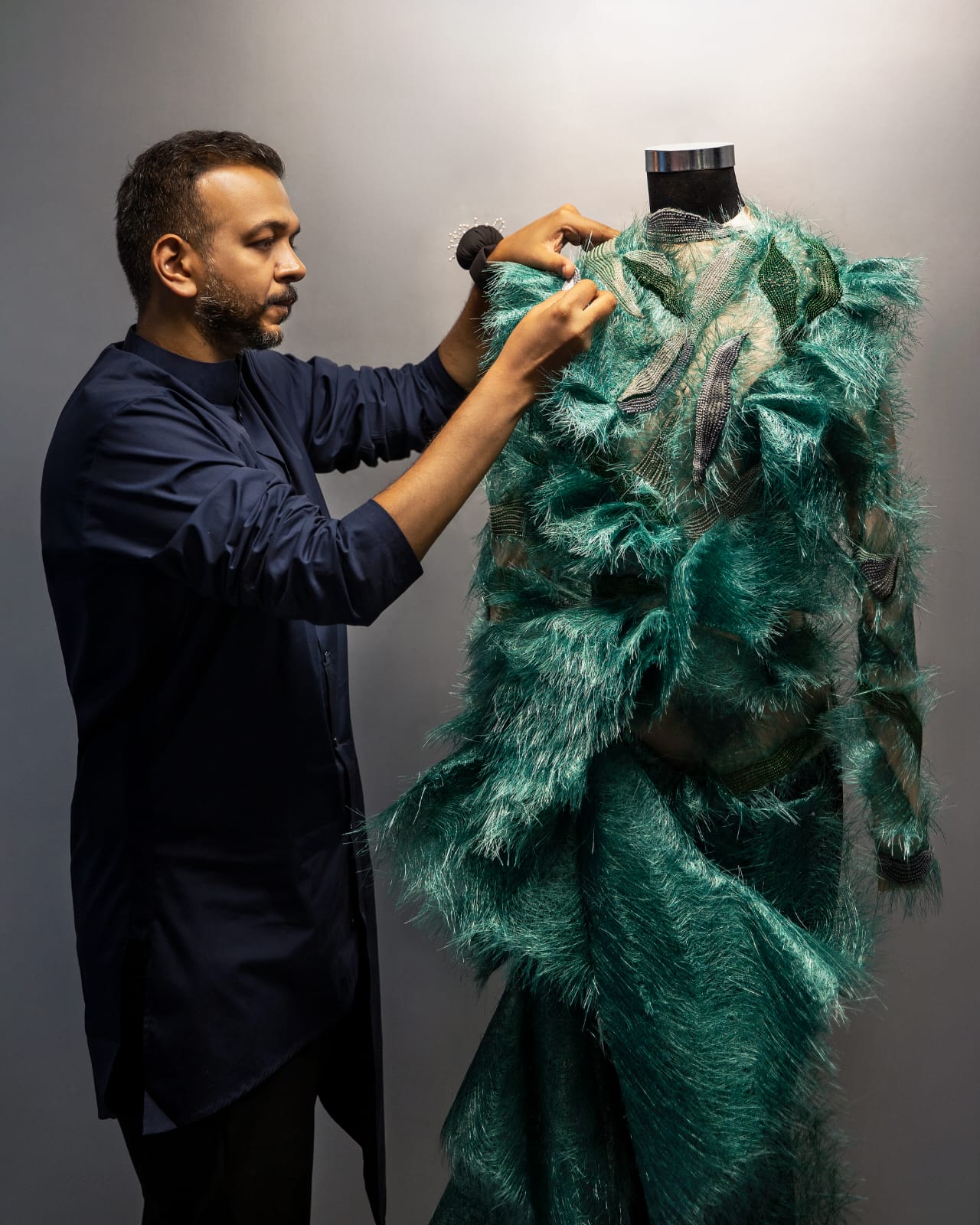 A life where I breathe and live for every moment. A life where I let my feet touch the earth a little more, the waters wash me to a new everyday and the air caress me bare each time she comes knocking on my window sill. 
Amit Aggarwal takes you on a personal journey of what it means to resurge and redefine yourself, in a collection of meticulously embellished lehengas, sarees, gowns, capes and dresses.
Of Earth, Water and Air
Metanoia- An ode to the three elements that form the centre of our existence and help nurture us. Give us the freedom to mould ourselves to be authentically us and carry us forward. Earth, Water and Air inspire the genesis of Metanoia.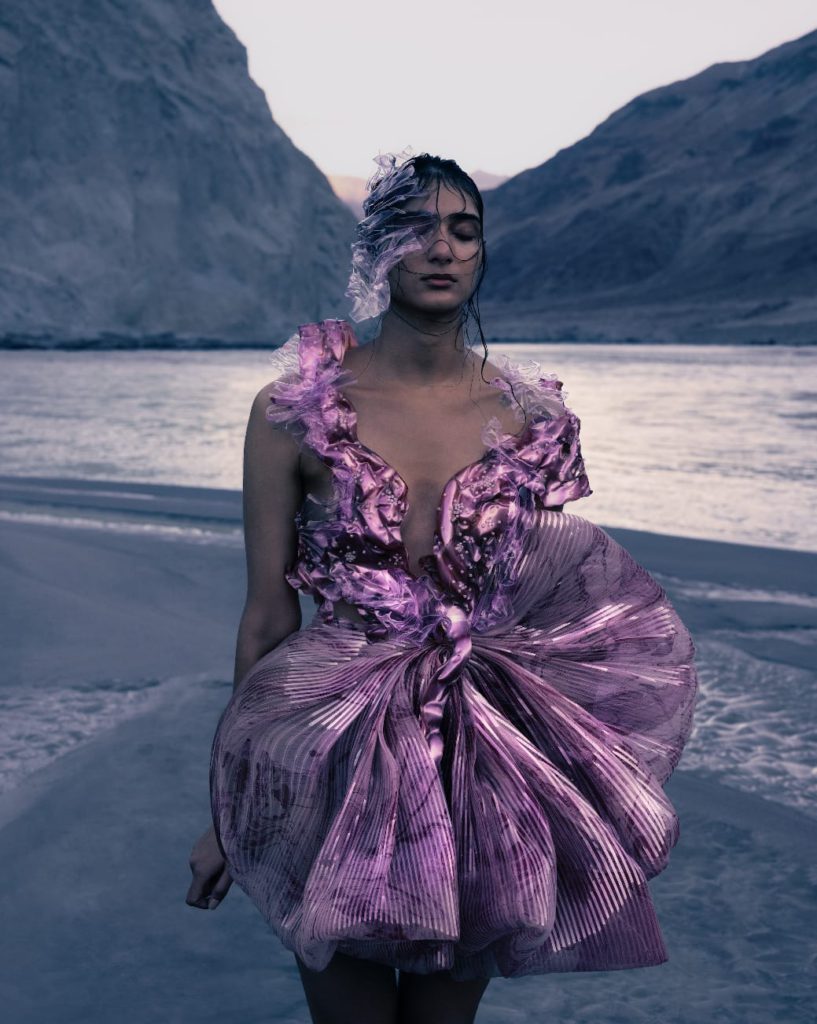 Featuring 35 unique styles and silhouettes. With colours ranging from moss, sage, forest green, roseate, azalea, lisianthus, taffy, mulberry, fuchsia to eggplant and indigo. This elaborate collection brings emotion to garments using intricate materials like glass fibre, raffia palm and optic fibre to spin architectural structures into fluid ensembles.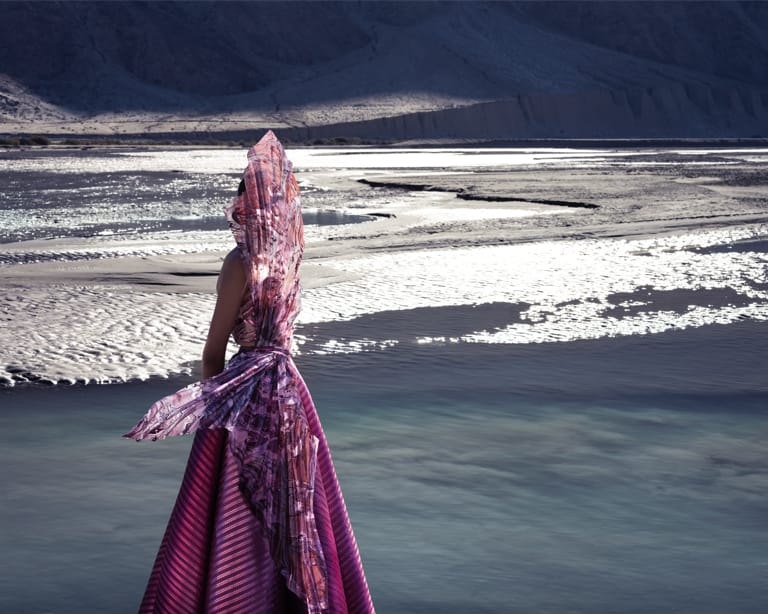 Innovating with technique, Metanoia, showcases hand painting through marbling pattern over discarded PVC and handwoven polymer.
The collection highlights the use of the brands signature metallic polymers for intricate pleating. 3D hand embroidered thread work and metallic cording in detailed silhouettes which are structured yet fluid. The fluidity of the engineered fabrics signify hope, acceptance and new paths. 
Shop the collection from- www.amitaggarwal.com
Also read- Megha and Jigar's intimate wedding collection
Fashion Updates:
For fashion updates and wedding inspiration, follow us on-
Instagram: Shaadifever Facebook: Shaadifever