Parineeti Chopra recorded a special song for Raghav Chadha that played at their wedding.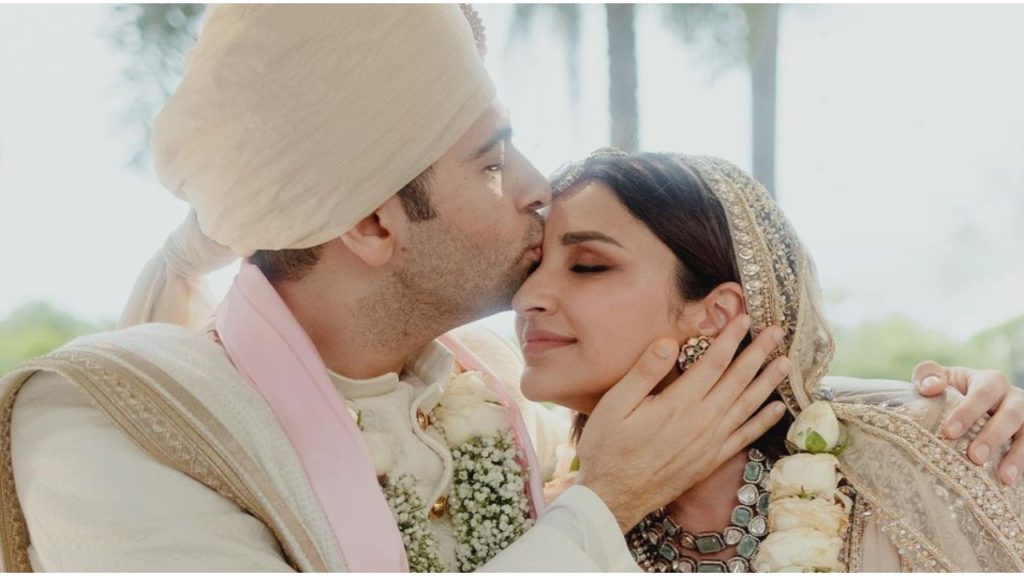 Parineeti Chopra and Raghav Chadha tied the knot on Sunday. Ever since then, the Internet has been trending big with images and videos of the newlyweds, shared by the couple's friends, family and fan accounts. Now, a song titled O Piya, which Parineeti sang for Raghav and was played at their wedding, is out. This song will definitely be the new bridal entry song for this season.
Parineeti Chopra is also a talented singer, who keeps sharing videos of her singing. For her wedding with Raghav Chadha, she recorded a song titled O Piya. The melodious song added a special touch to their wedding ceremony. In the song, which had lyrics in Hindi and Punjabi, Parineeti expressed her love for Raghav.
Also read- Parineeti Chopra's wedding outfit decoded
A video of Parineeti Chopra's bridal entry is also going viral on the Internet. It features the actress walking down the aisle with a bright smile on her face.
Parineeti an Raghav dancing their way through the aisle to embrace their journey together forever