Rakhi gifting 2022: Top 5 amazing gifting ideas for your sibling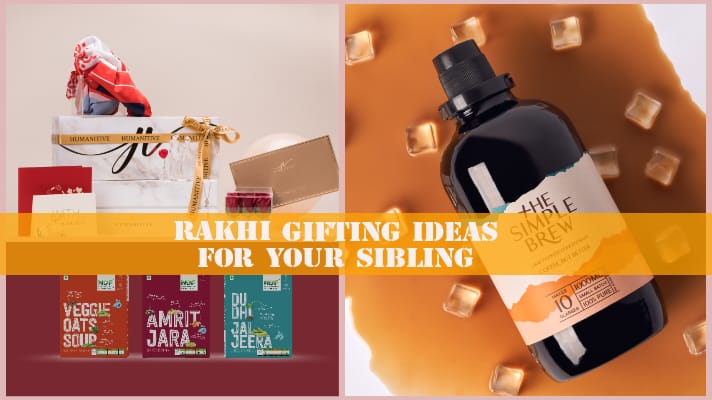 Are you sick of buying the same chocolate bar year after year? Make sure your sibling knows how much you love them by giving them the perfect Rakhi gift! Don't worry, we've compiled a list of unique gifts for brothers and sisters.
We put a lot of thought into these gift boxes for your brother or sister, because who better to shield us from the wrath of our parents than sisters? And who else, but brothers, would demolish entire villages if we were mentioned?
Don't worry, you don't need to look any further. Here are some trending gift ideas for your sibling.
1. Humanitive: Rakhi Classic for Sister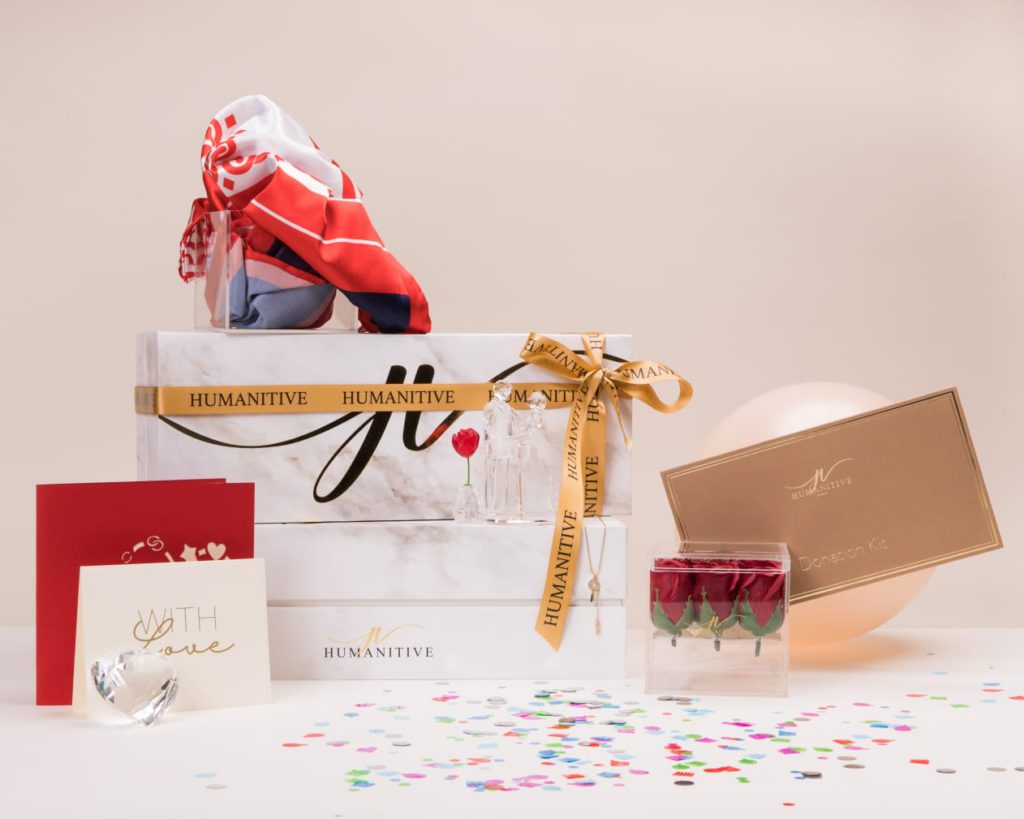 The classic gift box includes Green Tea, Candle- Midnight Jasmine, Fortune Cookies, your sister won't just get 3 awestriking gifts. In addition, we will sponsor 1 kg Tang worth Rs. 350 for destitute elderly on behalf of her. This Rakhi, bring a smile to your sister and someone else's face! Raksha Bandhan, or Rakhi, is a very special occasion that celebrates the unbreakable bond of love between a brother and a sister. This festival is nothing short of a grand celebration for everyone in India, and it represents the feeling of a strong and divine relationship between siblings.
Price: INR 3300
For more products, kindly go to this link: Get this beautiful and meaningful gift box for only Rs 3300!
2. A Healthy Hamper for your Brother from Archies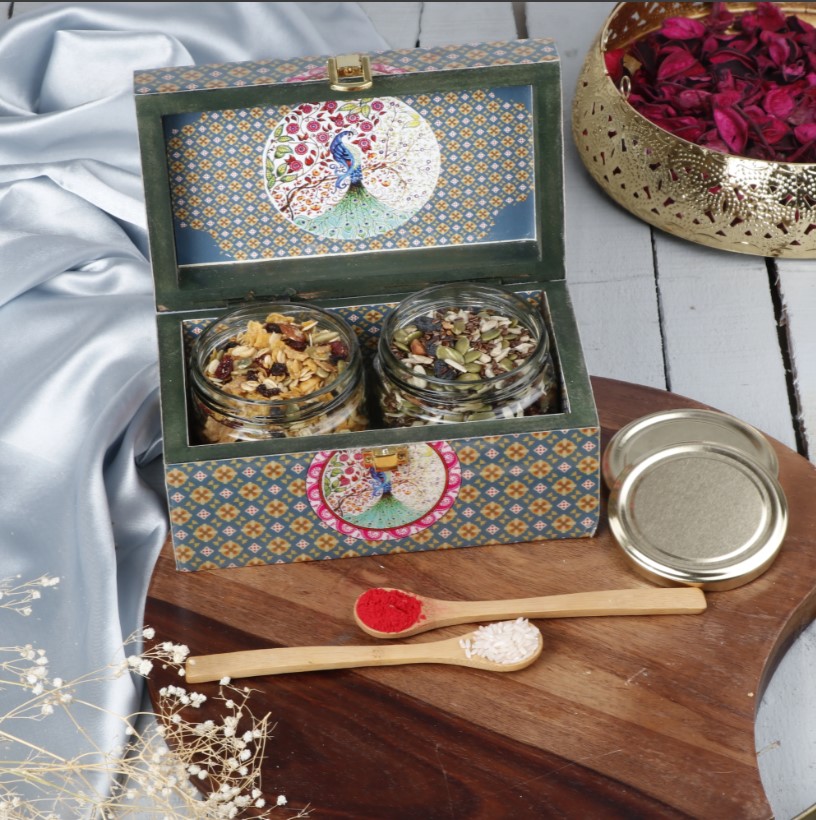 For the love of nuts and seeds, Archies has come up with exciting healthy gifting options this Rakhi. Gift A Peacock Wooden box with 2 Jars of Granola and Mixed dry nuts Color: Multicolor Speciality: Suitable for Vegetarians Brand: Archies Net Weight: 1500gms Mfg. Dt: /Bp Dt: See on the Pack Number of packs: 1 Unit Net Content: box, garona, mixed dry nuts.
Price: INR 1599
For more products, kindly go to this link: Premium Rakhi Hampers
3. For all the coffee lovers- The Simple Brew: Coffee concentrate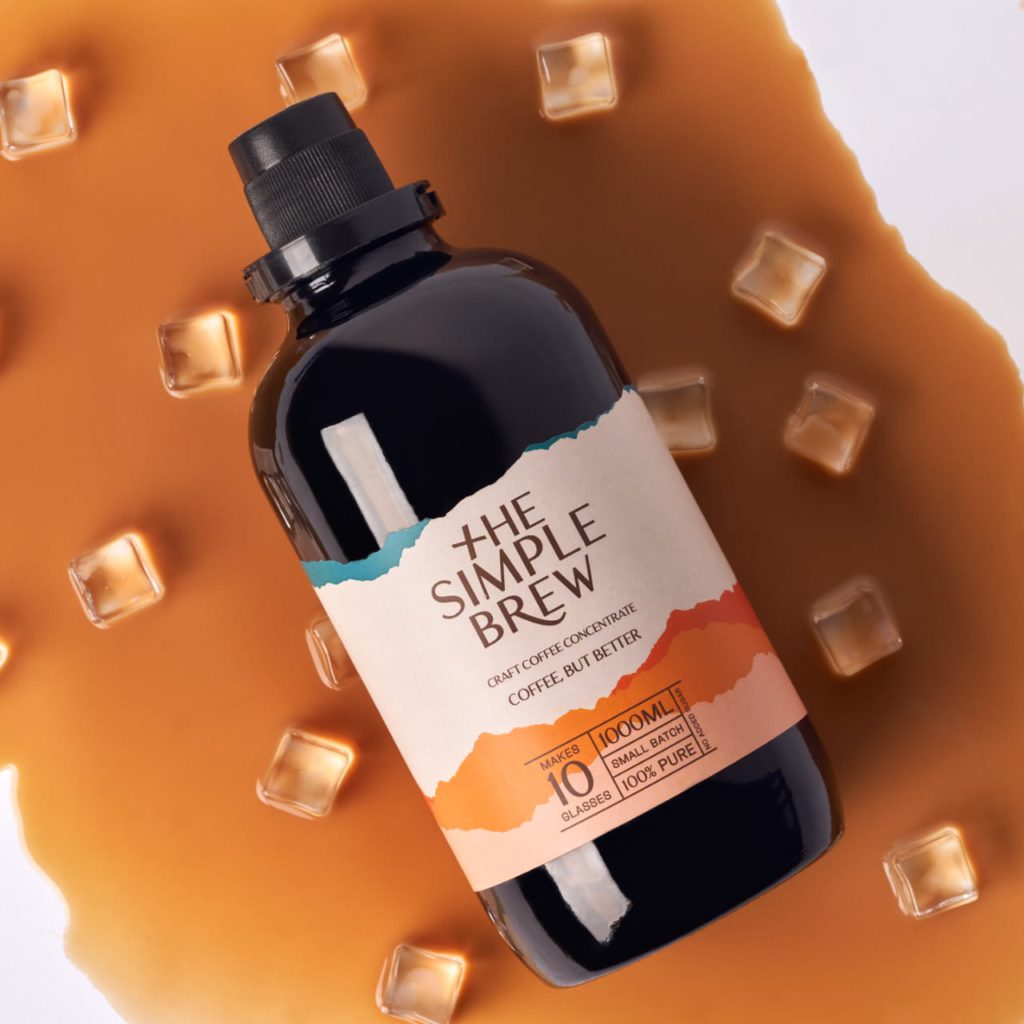 The Simple Brew Coffee Concrete is an incredible gift, just like your brother's. We hope you had a good time making Dalgona coffee together. This Rakhi season, raise a cup of coffee to this new bond. The Simple Brew produces a quick and instant coffee concentrate that contains no added sugar or preservatives, making it ideal for any coffee-loving sibling.With balanced acidity, bitterness and a a lot of love, this makes an ideal gift for your sibling.
Goes well with water, milk, tonic, lemons, or orange juice. Serve it hot or cold.
Price: INR 500 to INR 750
Buy: here
4. For the fitness obsessed sibling- Healthy Premix by Nutrition Dynamic Foods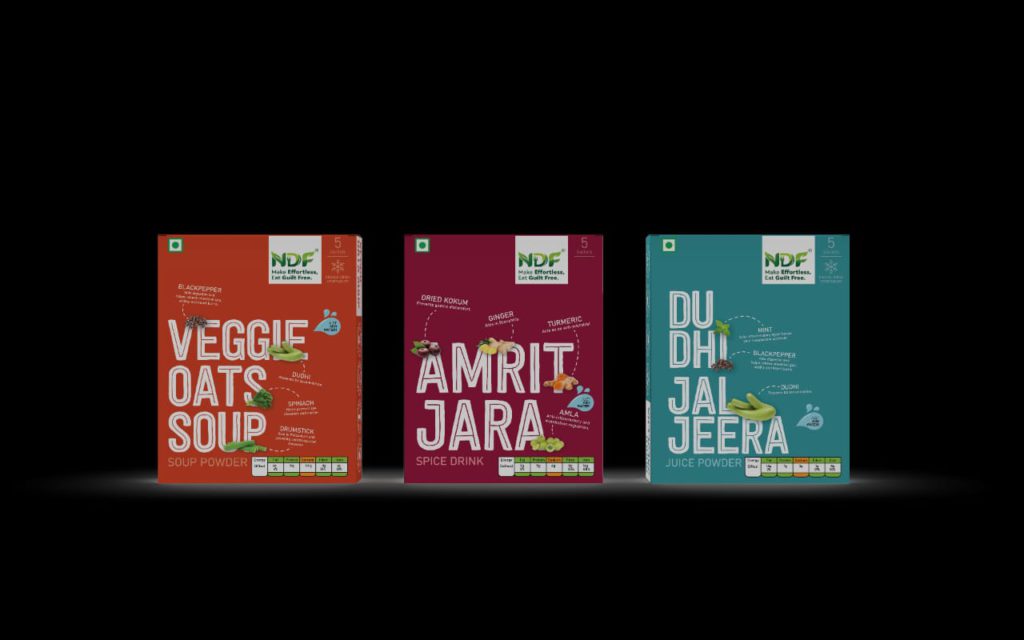 We've got the perfect Rakhi gift for your fitness-obsessed siblings to make you the best sibling of the year. NDF's healthy premix are pressed with Ayurvedic super herbs and packed with immunity and resilience-boosting ingredients like turmeric, kokum, amla, and ginger.
These all-natural drinks have been infused with Ayurvedic goodness to help you care for your mind, body, skin, hair, and weight. You can also select from their pack of 1 and pack of 4 premixed options. NDF offers pre-mixed juices for skin, hair, mind, and weight loss.
A box of these premixes would make a great gift for anyone who enjoys drinking.
Price: INR 150 to INR 570
Buy: here
5. Barista – Rakhi Edition Gift Hamper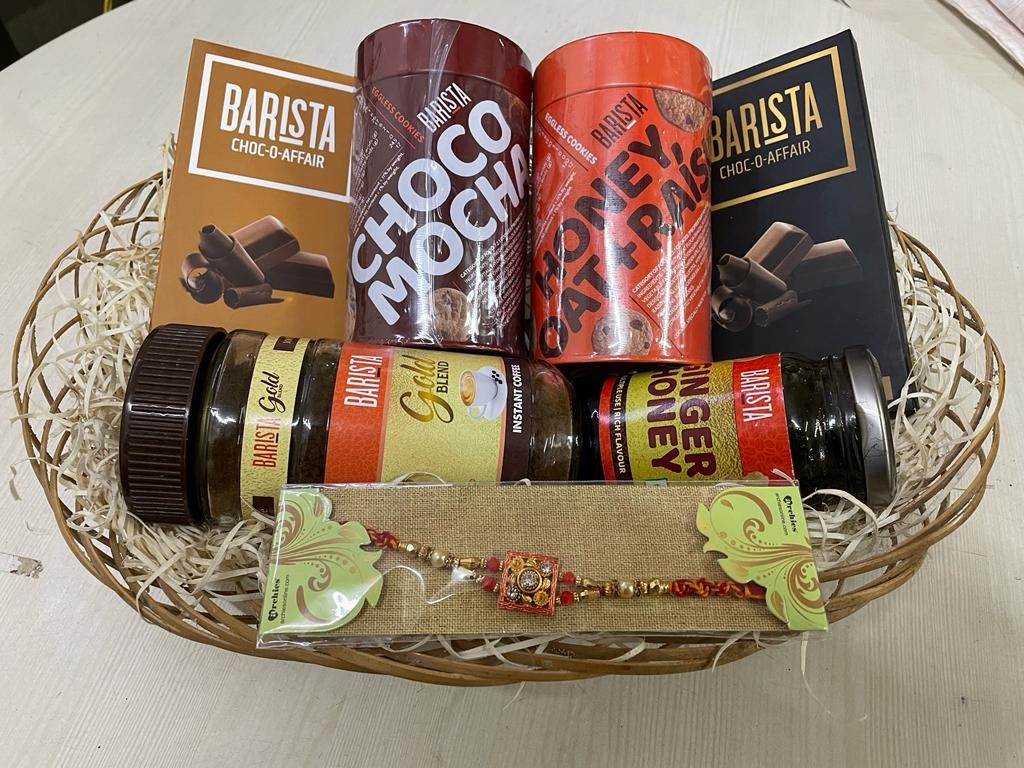 Raksha Bandhan is just around the corner and Barista has doubled up on the deliciousness with their Rakhi Hamper with 'The Barista favourites'.
The brand is running a special hamper for Rakshabandhan #BaristaBandhan where one can pre book a gift for their sibling, and these can be delivered by Barista across 12 cities.
The Idea behind the campaign is to create one more mood point for the guests to interact with us and facilitate the festivities with a special hamper to celebrate with Barista, the campaign offers a strong message to value the bond we share with our siblings and guests #BaristaBandhan
These unique hampers include Barista Instant Coffee (Gold Blend), Pair of Chocolates, Delicious cookies, Muffins and much more. Pre- book your hampers till 8th August and avail inter city deliveries. You can also collect these yummy treats from your nearest Barista.
Surprise your sibling this season with the gift they want
Availability: http://barista.co.in/