Top 5 trending makeup artists in Delhi NCR!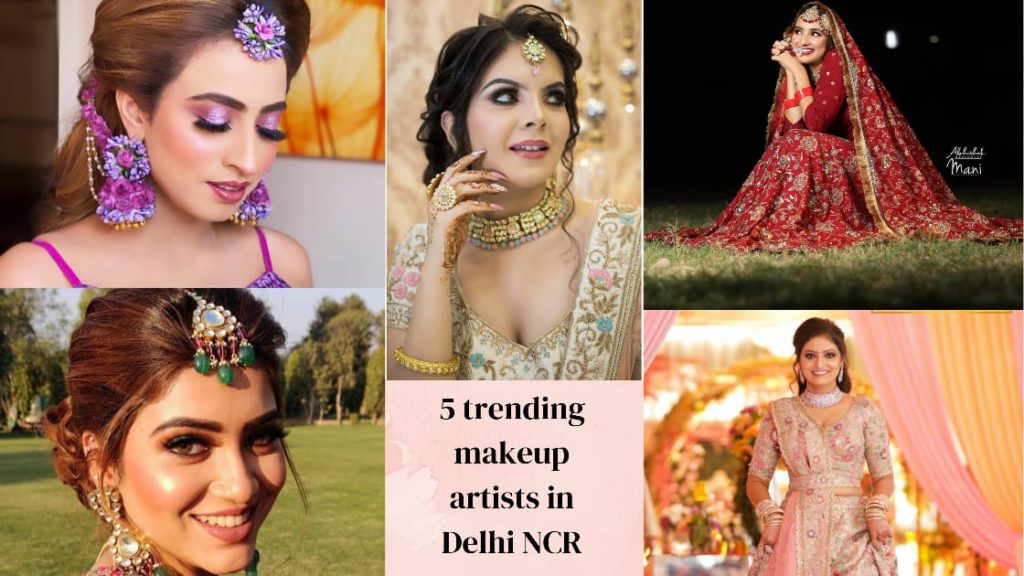 With the onset of the wedding season, every bride goes through the pain of finding a perfect makeup artist for her needs and that too in her budget. Fret not! Shaadifever brings to you top 5 trending makeup artists from the heart of Delhi.
If you are looking for Anushka style subtle makeup with smokey eyes or planning to  go all glam and bold, these makeup artists are your best bet! From upbeat colours, graphic liners and the ultra dewy look, these makeup artists would make you look like royalty on your big day.
If you are a bridesmaid and do not want to go extra heavy on the makeup , you must certainly have a look at these trending makeup artists from Delhi NCR.
For an ultra Dewy Look:
Makeup Artistry by Shreya– Yes, she is the one behind Insta famous bride Noor Gogia's awesome weddig looks! All her looks were absolutely impeccable. If you are someone who wants subtle eyes with a natural dewy look, Makeup Artistry by Shreya is the one for you. She travels globally for wedding makeup.
Location – Delhi NCR , travels globally
Source- The Societal
For Statement Eyes:
Simar K Makeup Studio– If you want a bold and colorful look for your mehendi, Simar K is someone you should consider while looking for a makeup artist. Simar K makeup studio not only does awesome makeup but also offer self makeup and professional makeup courses. So all the brides who are not that into makeup but wish to learn a few tricks to jazz up their looks post wedding, Simar K makeup studio has a plethora of courses for them.
Locatiion- Delhi NCR
Source- The Societal
Lets make them Smokey!
Makeup by Sonia Manchanda– Smokey eyes for the win! If bold big eyes are what you prefer, then Sonia is your girl. Her smokey eyes look and the dewy glow will make you shine like a rockstar on your big day! Sonia also hosts makeup masterclasses, so if you planning to enroll for one, you must follow her on Instagram for updates.
Location- Delhi NCR, Travels globally.
Source- The Societal
Get dolled up by Celebrity Makeup Artist:
Arjun Verma– Love emulating celebrity makeup looks? If you are all for moving beyond your comfort zone and trying out a few celebrity makeup looks, Arjun Verma is the one to go for. He is the youngest celebrity makeup artist who started his journey at the age of 17. Has worked with a lot of pop stars and reality show stars. If you are in aww of celeb looks, you should definitely check out Arjun Verma's work on his social media.
Location- Delhi, Punjab. Travels globally
Source- The Societal
Not so OTT !
Makeover By Stuti– If youare someone who does not like OTT makeup looks and wants to go for something subtle and natural, Makeover by Stuti is the one to go for. Trained and certified by Fredrick W Sanders and Parul Garg. If pinkish glow and subtle shine is your style, Stuti is pretty great at it.
Location- Delhi NCR, works globally
Source- The Societal
Join The Societal today, India's most exclusive influencer community for all artists from various industries. Follow us for more on Instagram: @thesocietal
Fashion Updates:
For fashion updates and wedding inspiration, follow us on-
Instagram: Shaadifever
Facebook: Shaadifever