5 Best Cloud Kitchens for a Valentine's Day Celebration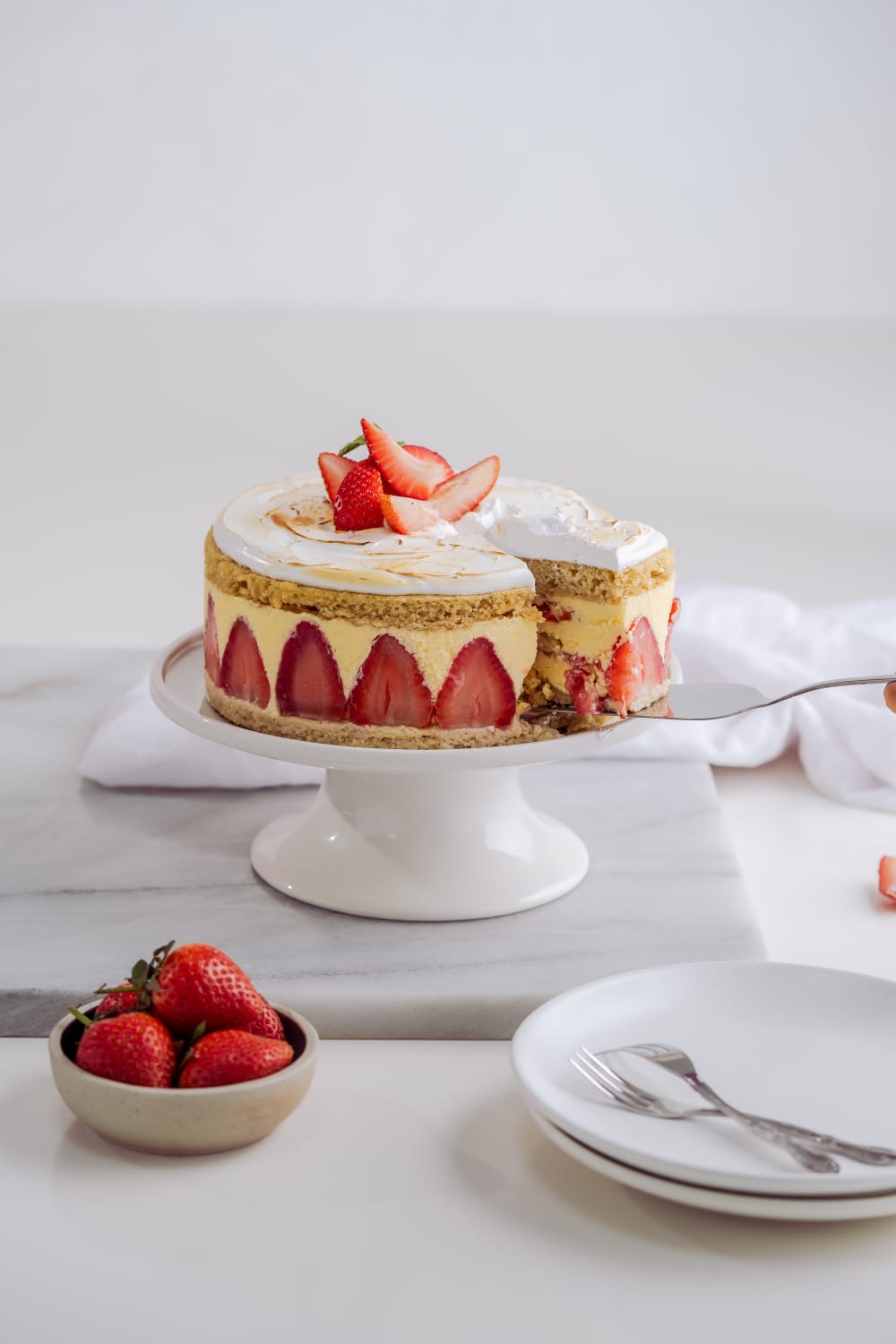 Making Valentine's Day dinner plans can get stressful. But the planning can become much easier when you get someone else to cook or prepare the meals and binge-watching your favourite series with bae by your side, enjoying a delicious dinner, and ending the evening on a sweet note with some mouthwatering desserts like Couche Raspberry Cremeux , Cancun Churros, and so many other dishes from the Gourmet Cloud Kitchen this Valentine's Day. This is what a cozy, low-key, and romantic Valentine's Day plan sounds like.
On Valentine's Day, gourmet delivery kitchens offer special menus and offers on the 14th of February.
Order V-Day special meals along with the dessert and enjoy the Day of Love and Romance.
1. Couche Patisseries, Mumbai
One of Mumbai's favourite patisseries carrying an exquisite line of pastries, chocolates and desserts, Couche Patisserie will carry four special luxury Valentine's Day creations for you to sweep your Valentine off their feet.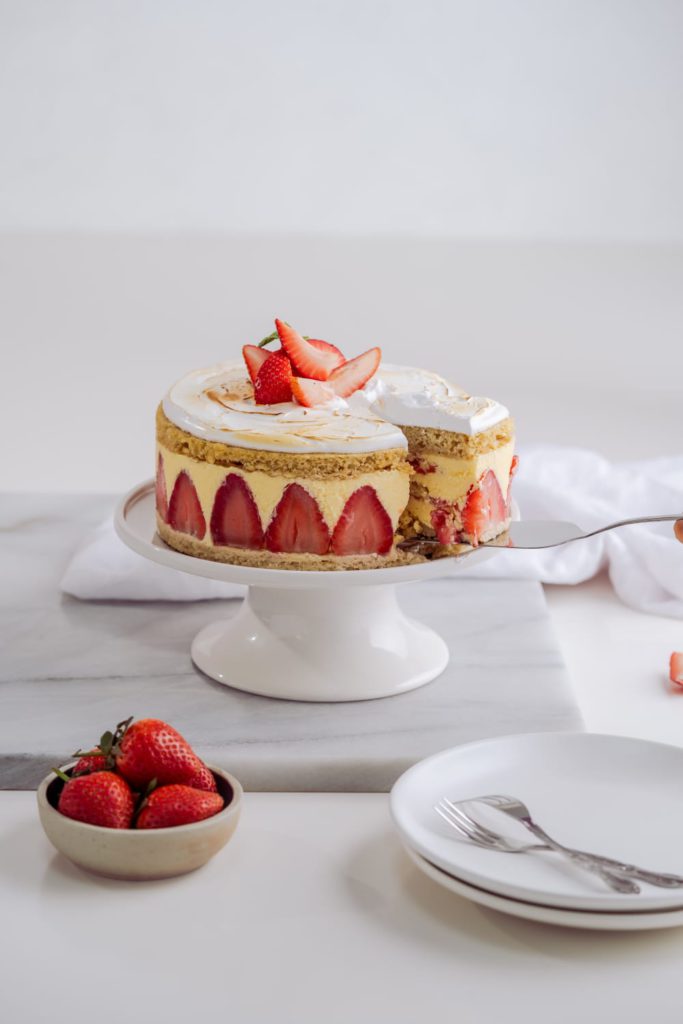 Can't afford a trip to Paris? With the truffle chocolate box, you can reminisce about those romantic evenings in the City of Light. The chocolate box holds two of each of the raspberry mousse and truffles.
Or you can choose to fly away to a tropical paradise with the special cake for two love birds, Cake containing fresh buttercream layered on a chocolate cake.
Gift a chocolate tart for your Valentine, which contains seven assorted chocolates inside in a milk chocolate bag. Or a chocolate Valentine's Day Layette Box to give your partner a "Cinderalla moment." The Valentine Layred Box is an elegant milk-chocolate cake accented with a daisy and adorned with truffle, raspberry, and mousse.
They are running an offer just on Swiggy Minis: 15% off on orders over 1200 with a max discount of 300 with the coupon code COUCHE15 till February 15th.
Address:
For further information, please call +919356933933
Hours: 1p.m to 9 p.m., Monday to Sunday.
Available on Swiggy Mini
Instagram | Here
2. Cancun Mexican, Mumbai
Those looking to indulge in authentic Mexican cuisine for Valentine's Day can stop by Cancun Mexican in Juhu for a special Valentine's Day menu offered from February 10–14.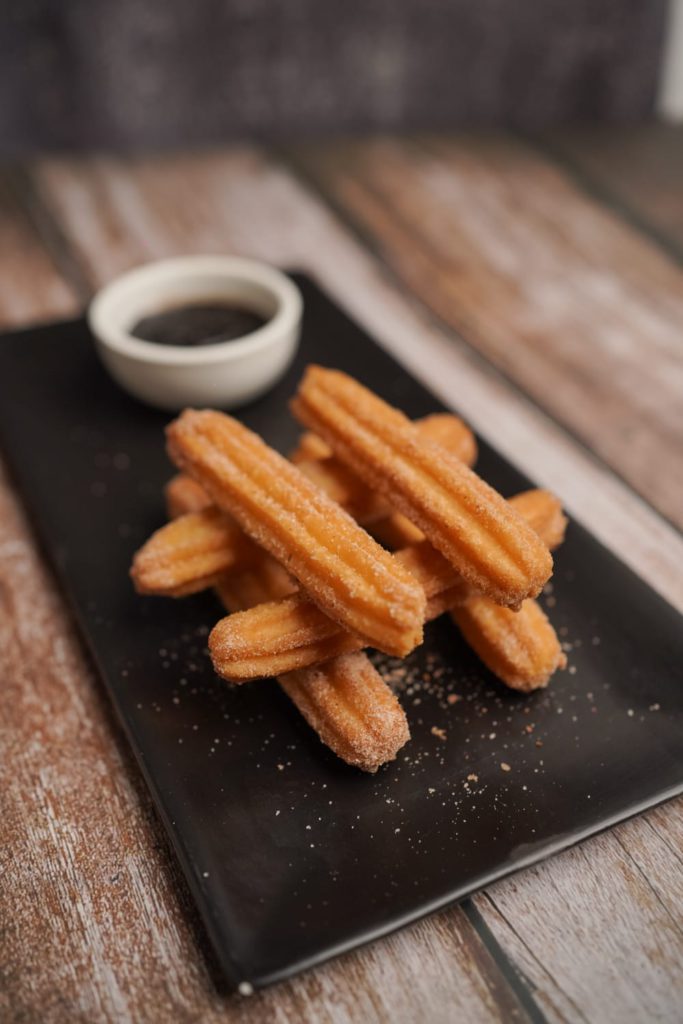 Appetizer options on the holiday menu include Fiesta Nachos (₹395) with homemade tortilla, melted cheese, and pico de gallo; Habanero Cottage Chess (₹375) with habanero pepper, sour cream, and tangy cheddar; and Veg Enchiladas (₹275).
For the main course, options include Chipotle Chicken Quesadilla (₹385) with chipotle chili powder and smoked paprika and garlic, Boneless Habanero Chicken for Two (₹770) with boneless habanero chicken wings laced with habanero chilies one of the spiciest peppers, Catch of the Day Corn On The Cob (₹199) for a traditional cooked ear of sweet corn maize eaten directly off the cob; Chipotle Chicken Burrito (₹295) with chipotle chicken, cilantro lime rice, black beans, a combination of fresh house-made salsas, fajita veggies, lettuce, sour cream, and cheese; Topping off the meal are dessert selections, which include complimentary dessert churros, and a Valentine's Day special for two.
Address: For further information, please call +919619418805
Hours: 1p.m to 9 p.m., Monday to Sunday.
Available on Zomato
Instagram | Here
3. 99 Calories, Delhi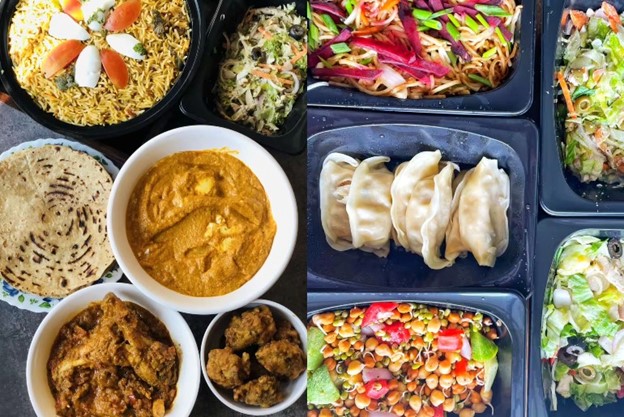 True to its name, this cloud kitchen based in Sector 46 Huda Market delivers dishes that are healthy and at the same time heartily delectable. If you're missing the mountains, you can order the Pahadi Veg Momos from their menu. These toothsome dumplings with a thin coating and juicy filings will transport you to the misty lanes of the northeast. Their Multigrain Noodles are also a must-try. The cloud kitchen also serves a wide array of salads, fresh curries, rice and Indian bread variants. You can order from 99 Calories via Zomato or Swiggy.
Instagram | Here
4. FreshMenu
FreshMenu is one of the most loved brands among foodies and thankfully it delivers in Gurgaon too.
Our personal favourites from FreshMenu include Chef's Signature Grilled Chicken served with herbed rice and sauteed vegetables, Veg Khasta Kebabs, Smoky Chicken and Cheese Sandwich, Mexican Burrito Bowl and Chocolate Mousse Mudcake, among others. Feeling lazy to cook your breakfast? Start your day with a Muesli Yogurt Parfait from FreshMenu. Order from Freshmenu via Zomato or Swiggy or the official website.
Instagram | Here
5. Box8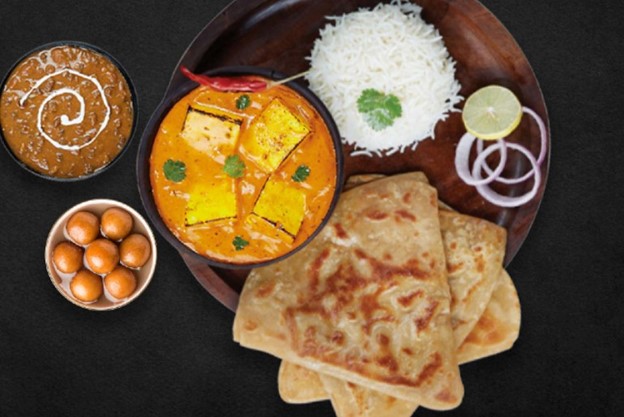 Box8 is another popular food delivery company delivering in Mumbai, Pune, Hyderabad and Delhi NCR. Box8 can deliver delicious and wholesome meals to your doorstep at any time of the day. From here, you can order Amritsari Chole Rice Bowl, Mutton Dum Biryani, Mini Paratha Meal, Tandoori Paneer Tikka, Chicken Bhuna Wrap, Gharwala Gajar Halwa, Gulab Jamun and much more.
Order from Box8 via Zomato or Swiggy or the official website.