Summer in Santorini – Anita Dongre 's SS'20 collection!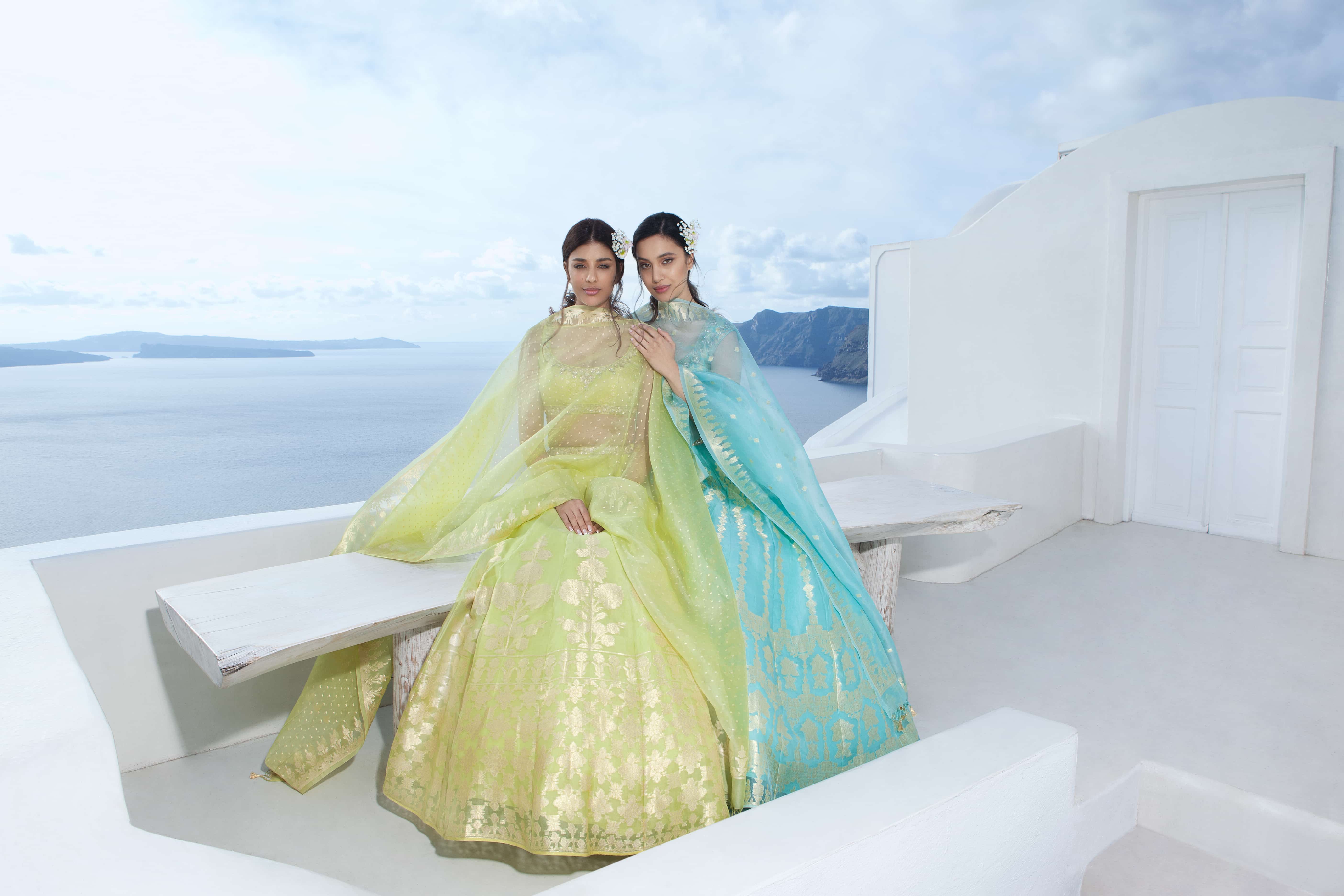 Drawing inspiration from its sun-kissed landscapes, with hues, picked from its vibrant sunsets, Anita Dongre's new collection 'Summer in Santorini' is a celebration of the iconic island of Santorini.


Leisurely and minimal, each ensemble is an exquisite blend of airy fabrics, fluid silhouettes in soft pastel hues and playful prints that embody picturesque Santorini views.

Handwoven organza, silk brocades, tissue fabrics, and raw silk whisk you away to Santorini's blue-domed churches set amidst cascading white buildings that form the perfect backdrop for this breezy, minimalistic collection. Keep it fuss-free and true to our Indian roots, much like this unpretentious summer getaway, with its natural charm and quaint Mediterranean luxury. Rich handwoven Benaras Organza was developed and used for the first time in this collection to capture Santorini's lightness of spirit while intricate embellishments like resham, sequins, aari embroidery, pearl, zardosi work captures her effortless elegance.

"When I travelled to Santorini, what struck me was the easy elegance of its people and the unhurried pace of life. Summer in Santorini was an extension of that mood of languid, conscious indulgence." says Anita Dongre about the collection.

Summer in Santorini- Anita Dongre 's latest collection is spun into fashion in sunshine yellow, apricot, seafoam, aqua blue, lime and blush; while playful summer prints in deeper tones of emerald green, deep blues, volcano orange, indigo and hot pink, perfectly embody cliffside ocean views at sunset. Leisurely and minimal, the collection features light-weight lehengas, colourful gowns and, cocktail dresses. Let the summer tide wash over you this wedding season.

This season celebrates sun-drenched blue skies, wind-tousled hair and the whimsy of wild, flowing oceans, with Anita Dongre's SS'20 collection 'Summer in Santorini'.
Fashion Updates:
For fashion updates and wedding inspiration, follow us on-
Instagram: Shaadifever Facebook: Shaadifever