Lakme Fashion Week Summer Resort '20- Varun Chakkilam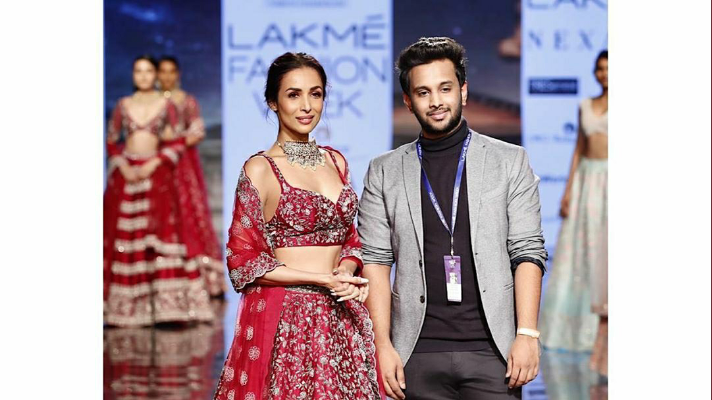 Varun Chakkilam's collection at Lakme Fashion Week Summer Resort'20 is
inspired by the ideal world of Utopia.
The Utopian dream is the state of mind of a girl who looks forward to the happiness filled ideal life with her love.

The color palette evokes the symbolism of love. White signifies purity, blush pink stands for feminism and mint green hints at harmony.
Intricately hand beaded bustiers teamed with voluminous skirts, liquid gowns dipped in sequins, trench coat inspired sheer jacket with floral embellishments, tailored peplum teamed with a wrap around skirt trace the curves of the body creating a spectacle of poetic love and grandeur.

The house pays homage to the craftsmanship of an array of Japanese floral motifs and prints adding untamed glamour to the silhouette. The collection sits at the crossover between epochs and traditions. The Varun Chakkilam woman is rooted in her culture but appreciates the rich beauty of nature; she belongs to her time but is respectful of ancient artisanal knowledge — all making her ever so modern.
The Utopian dream draws a paradox between tailored elegance and decadent glamour.
PR partner: Fashion Signature
For fashion updates and wedding inspiration, follow us on-
To get featured on our blog, mail us your wedding story at [email protected]