A multi-cultural wedding in Goa!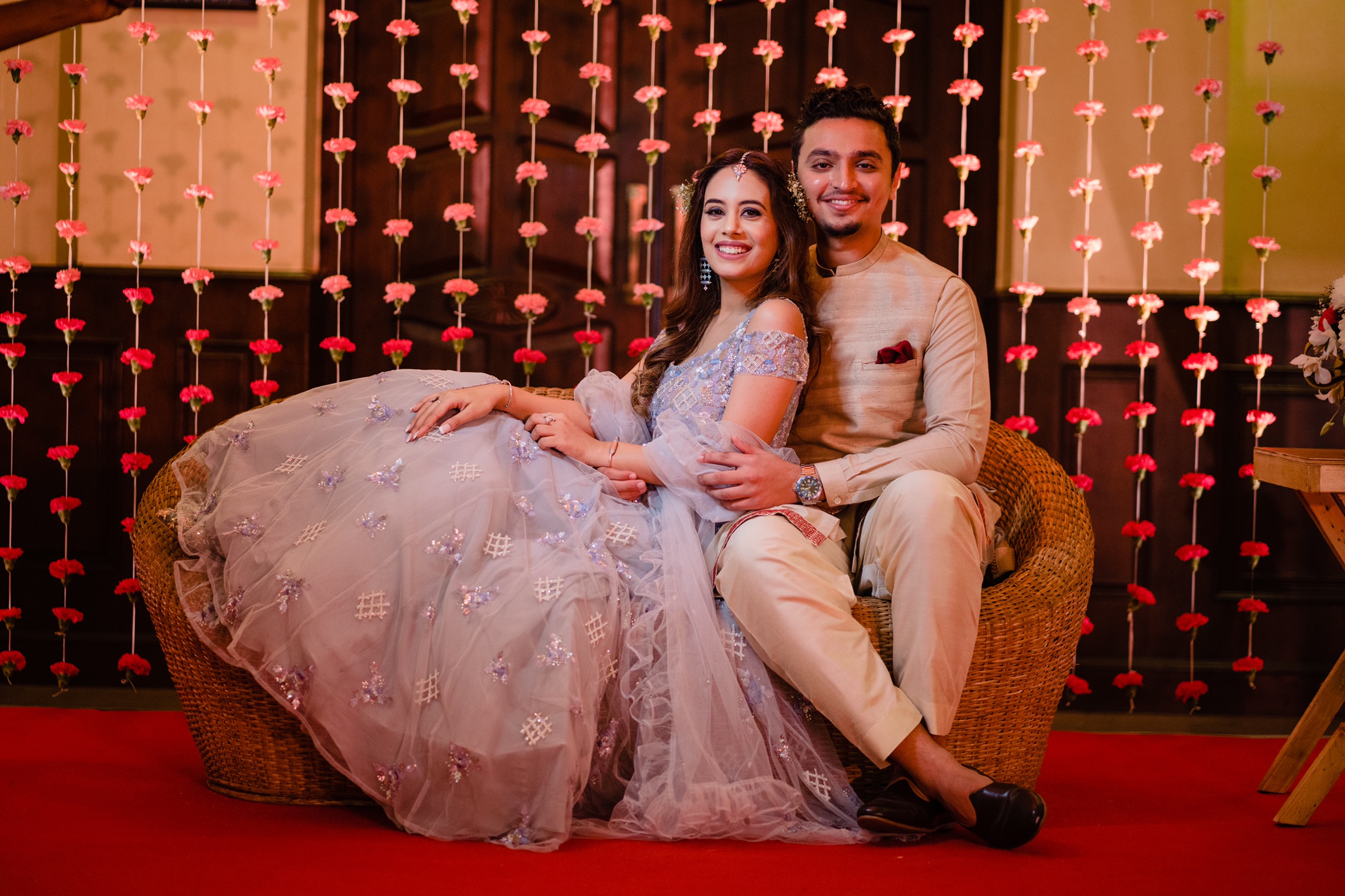 Multi cultural weddings are some of our favorites. They make you see a blend of cultures and reinstates your faith in true love.
Here is the story of our super adorable couple Sanaya & Sneh– A Parsi bride and a Gujarati groom!
Sanaya and Sneh are childhood sweethearts and dated for 8 years before getting hitched. Sneh knew it from the very beginning that, Sanaya is the one for him, and promised to her at a tender age of 17, the time when people are not sure of their career paths, Sneh was sure about one thing, that they are meant to be together.
Sanaya says- 'We've been high school sweethearts and have gone to the same classes- be it for tuitions, college or school. Once college was done, we stayed in different cities yet our bond only grew stronger and each visit was a celebration of love. Guess it happens when things are just meant to be. Funnily enough we haven't yet proposed to each other, we just have known that we are meant to be. Coming from two diverse communities – Parsi n Gujarati we were ready to battle out all social issues but to our surprise, our parents were very graceful and chose our happiness over everything else which we till date respect and admire. Like one says, when its true love, fate carves a smooth path for the journey. '
A Destination Wedding in Goa!
What better location than Goa for a super cool wedding, of our childhood sweethearts. Sanaya wore this gorgeous powder blue outfit. We simply loved her boho hairstyle.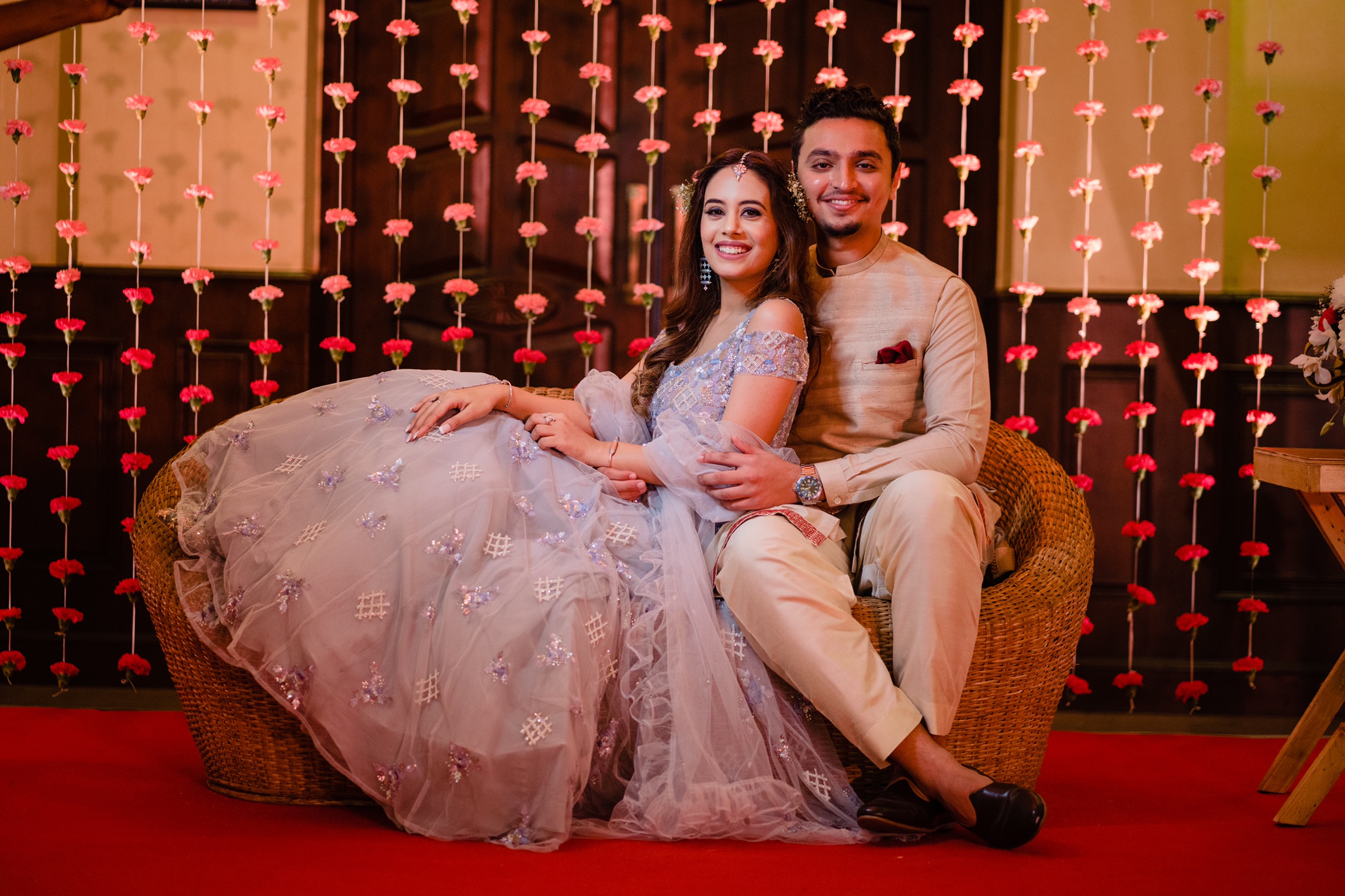 Haldi Scenes!
A super fun haldi with the bride and groom in yellow.
Pool party or a Rain Dance party!
A pool party or a rain dance party, are a must for beach weddings. Our awesome couple entered with full SWAG, we simply loved the beachy vibe given to the decor and specially the shoe game.
Pro tip- Try and incorporate such games to your wedding celebrations, to keep your guests entertained and to break the ice. Read our post on various ice breakers for weddings- Ice- Breakers for Wedding Functions
Decor ideas to steal from this wedding:
A pastel pink theme for the mandap, and the view of the sea. Isn't it just perfect!
A pastel lehenga with soft smokey eyes and a gorgeous matha patti. Sanaya looked breathtakingly gorgeous, at her day wedding.
Walking down the aisle in a gorgeous ivory gown, with a bunch of white and peach roses in her hand.
When she went down on her knees! Sanaya says- 'There was never a formal proposal, so she went down on her knees and proposed to the love of her life.'
Sanaya wore a gorgeous gown for her reception.
A special credit to Khushnaaz– sister of the bride, who practically took care of everything. Aren't sisters the cutest and a blessing in one's life!
List of Vendors:
Follow ShaadiFever for wedding inspiration and trends. Mail us your story at [email protected] to get featured on our blog.