Bollywood brides stunning Sabyasachi lehenga and how much it costs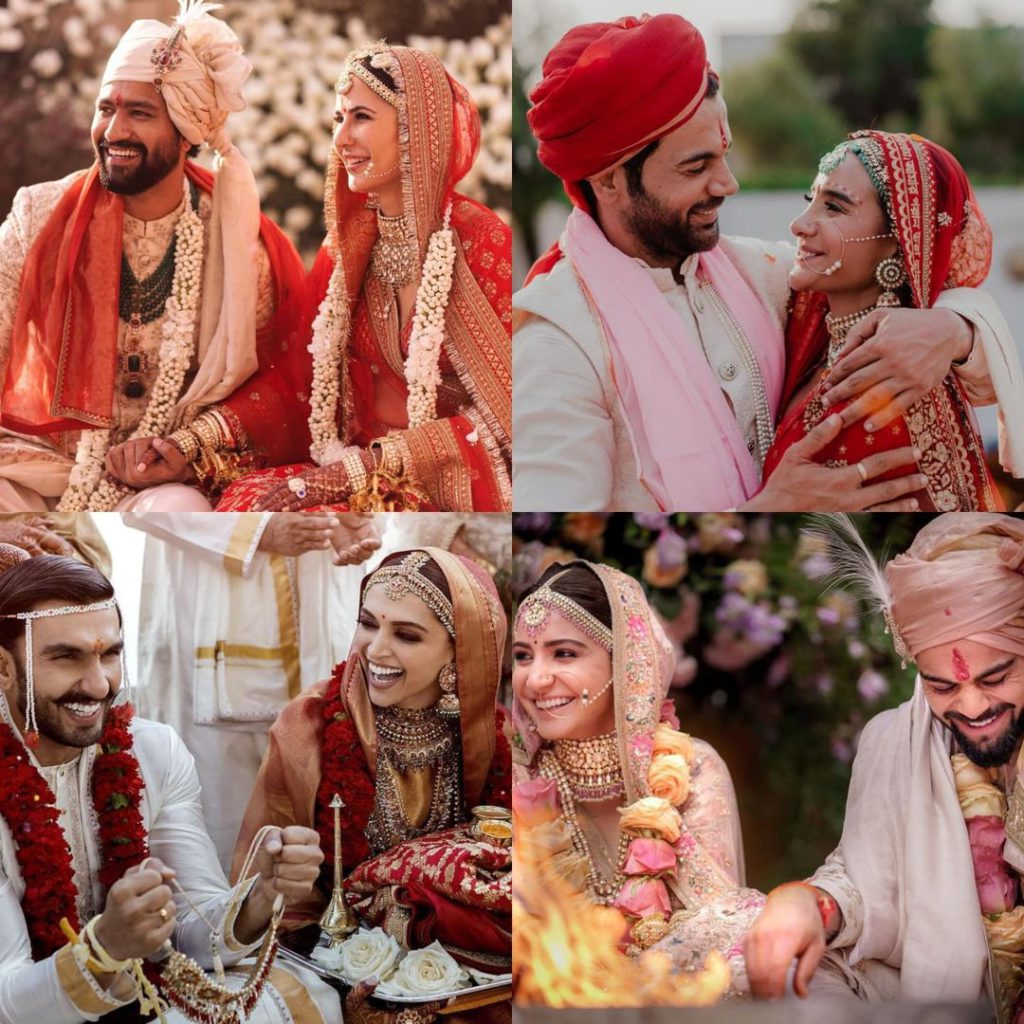 Bollywood brides and their love for Sabysachi lehenga is definitely irreplacable. From Anushka to Deepika, Patralekhaa to Katrina, all the b-town beauties chose a resplendent Sabyasachi lehenga for their big day.The recently married Katrina Kaif, wore a stunning red Sabya lehenga with kiran border odhni. She looked fresh as a daisy in the statement piece.
1. Katrina Kaif in red Sabyasachi lehenga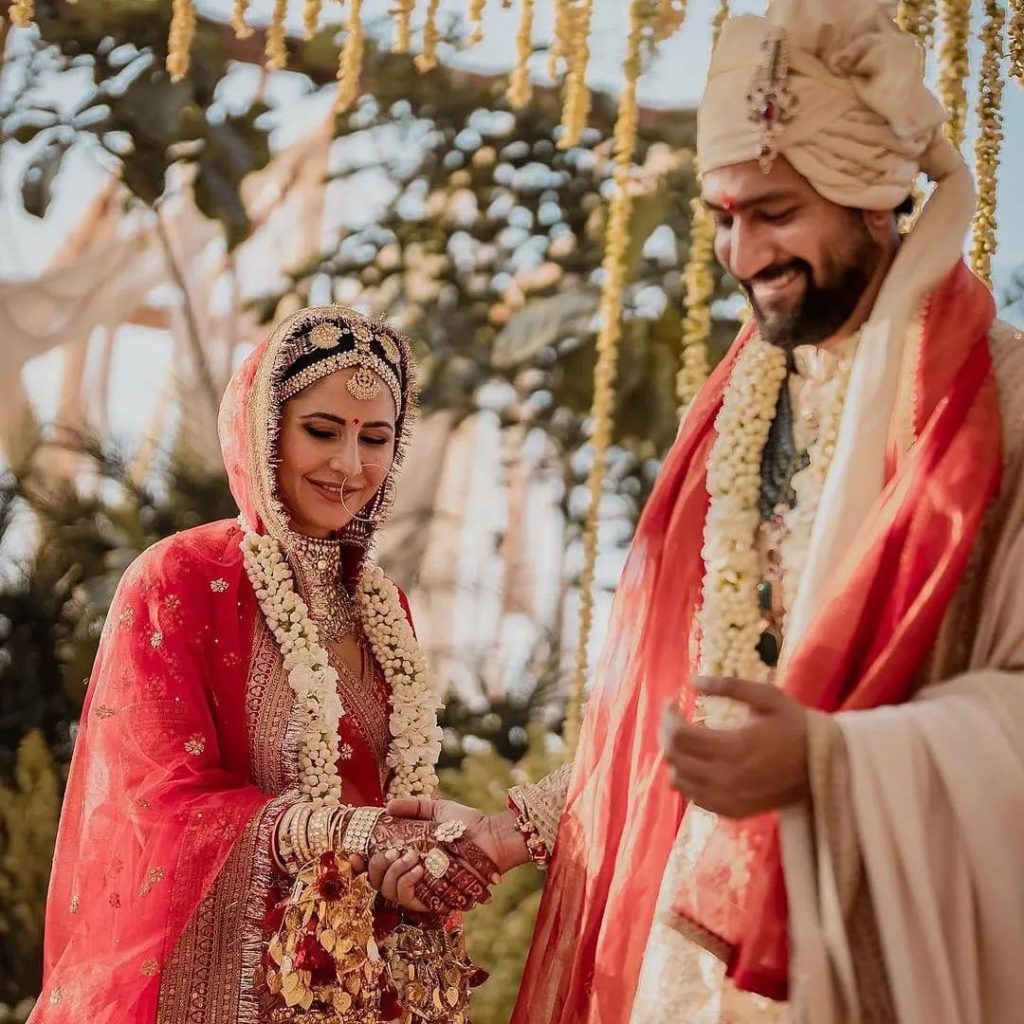 Katrina's lehenga is accompanied wit ha tulle odhni with floral motifs. Vicky Kaushal also wore Sabyascahi for thie D-day. The estimated cost of her lehenga is Rs 17 lakhs.
2. Anushka Sharma
Anushka's lehenga has been our absolute favourite! That blush pink lehenga with floral motifs and ombre pink work, is just exemplary.
Price- Anushka Sharma's light pink, Sabyasachi lehenga costs Rs 8.75 lakhs.
3. Deepika Padukone
With peacock motifs and Sada Saubhagyawati Bhavah embroidered on odhni, Deepika's wedding lehenga was sensational. A scarlet red lehenga with such detailing, that brides still go crazy over it.
The price of Deepika's wedding lehenga is a whooping Rs 12 lakhs.
4. Priyanka Chopra
Sindoori red lehenga with golden hand work, this has been always been on top of our list. This monochrome lehenga is sheer perfection. PC's graceful wedding look is totally pin worthy!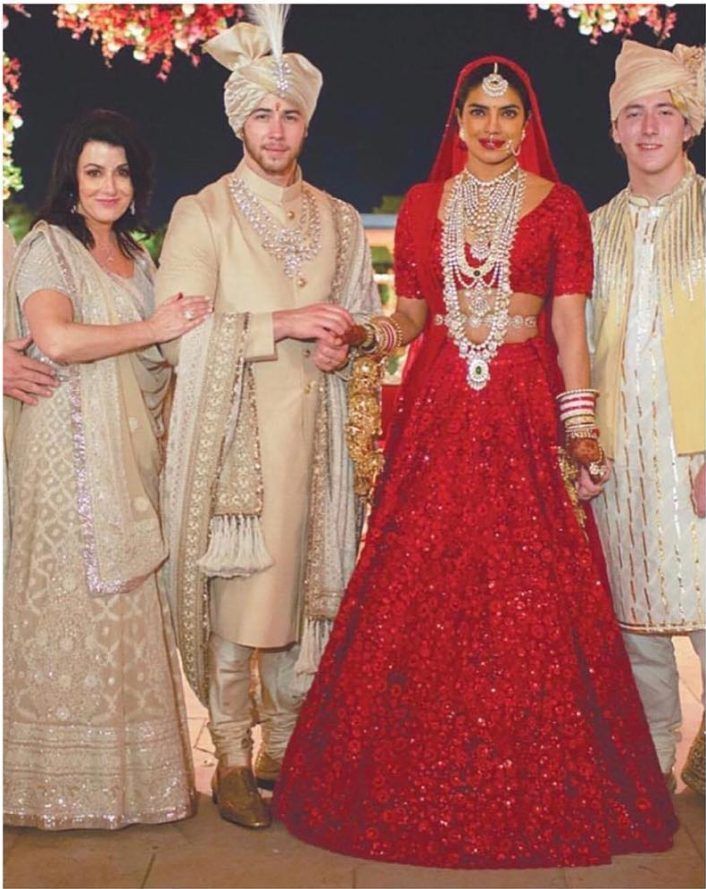 PC's red sabyasachi lehenga costs approx Rs 18 lakhs. It took 110 embroiders from Calcutta to finish this gorgeous ensemble.
Also read- Ultimate Sabyascahi lehenga guide with prices
5. Patralekhaa Paul
We know the recently married Patralekhaa wore a saree, but this red tulle saree is also by Sabyasachi. You certainly can't miss the inscription on her veil- ' Aamar poran bhora bhalobasha aami tomaye shomorpon korilam' . It means- ' I surrender my love filled heart to you'.
6. Neha Kakkar
Neha Kakkar made a mark on the industry with her exemplary choice of wedding outfits. For her anand karaj, she wore a pale pink Sabyasachi lehnga, very similar to the one Anushka Sharma wore at her wedding in Tuscany. The outfit was a gift from Sabyasachi himself.
The lehenga is priced at Rs 12 lakhs.
7. Bipasha Basu
Bipasha Basu looked ethereal on her wedding day. Her red lehenga had beautiful brides embroidered over it. This was one of the finest pieces by Sabyasachi which we cannot seem to get over.
This piece is no longer available, as it is from a much older collection. It was priced at Rs 4 lakhs back then.
Comment and let us know which Sabyasachi lehenga is your favourite.