Bridal Entry Ideas to bookmark for a stellar wedding entry!
Planning to make a unique entrance on your big day. We have some awesome ideas for your bridal entry. Walk under a stunning phoolon ki chaddar or dance your way to the aisle. These bridal entry ideas would definitely leave an impression.
1. Phoolon Ki Chaadar:
Walking under that gorgeous phoolon ki chaadar. We have some gorgeous and unique chaadar ideas to get inspired from.A white and peach chaadar with mogras, lilies and carnations.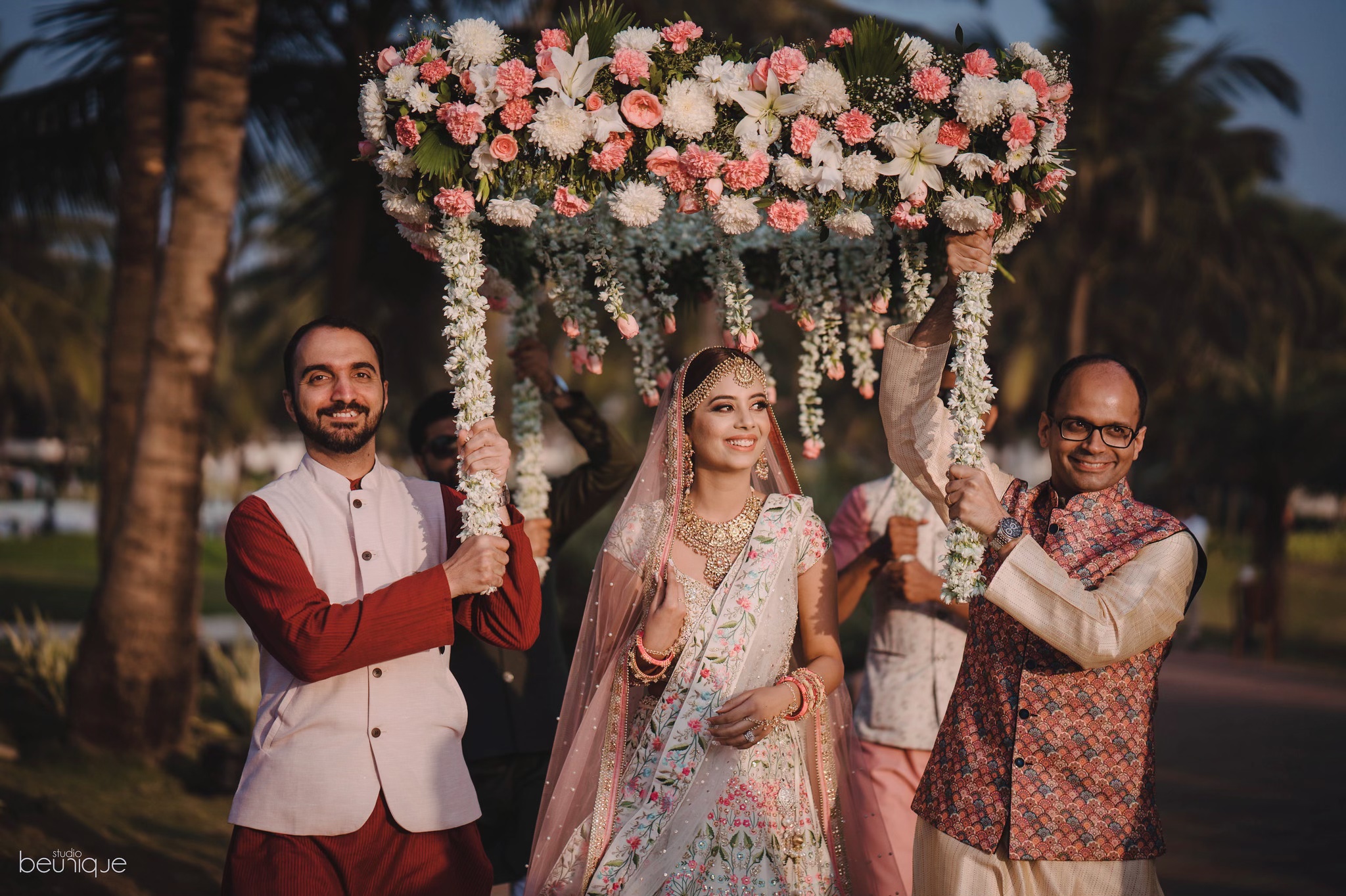 A gorgeous dome shaped chadar filled with multi- coloured roses.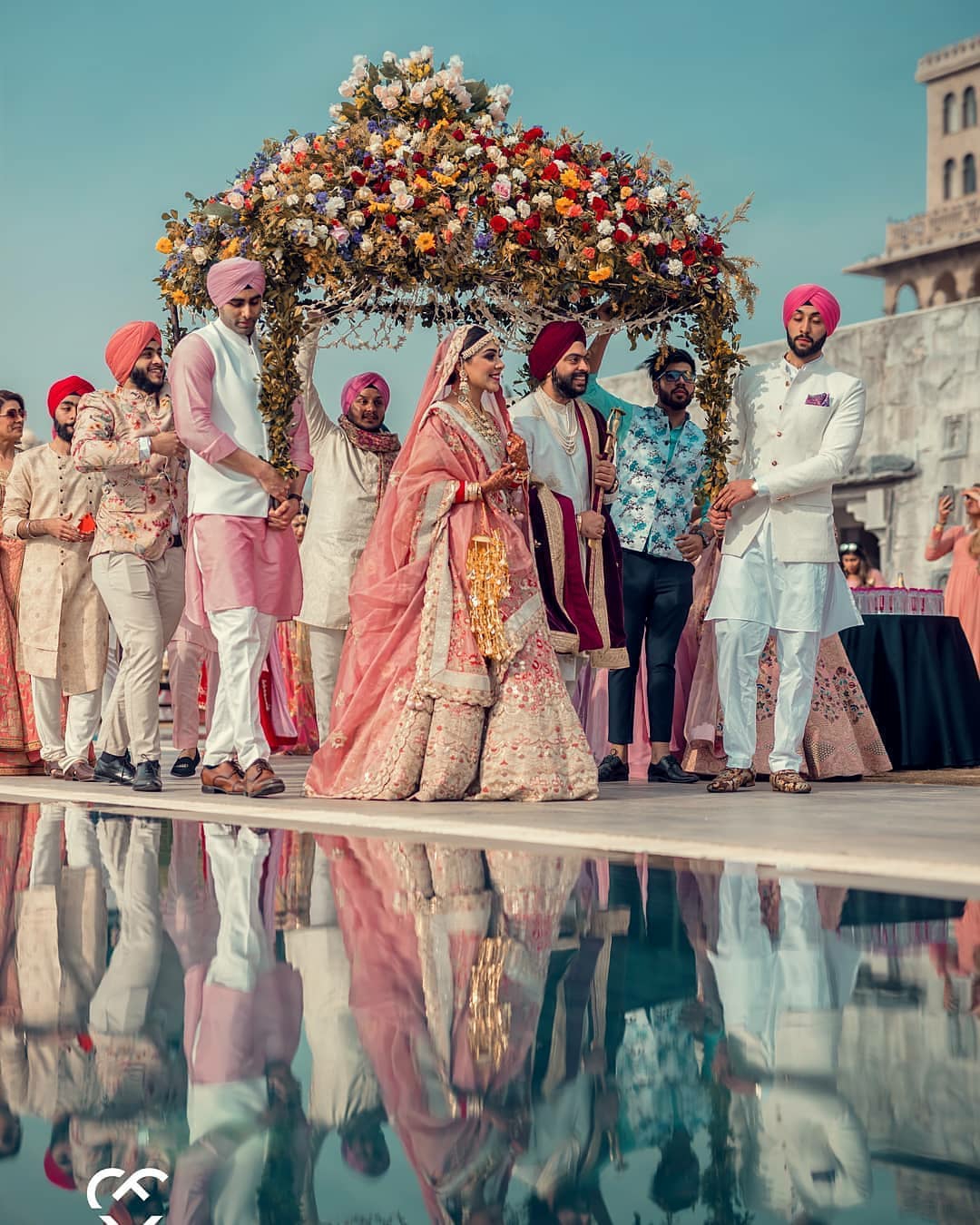 A royal chaadar with exotic flowers.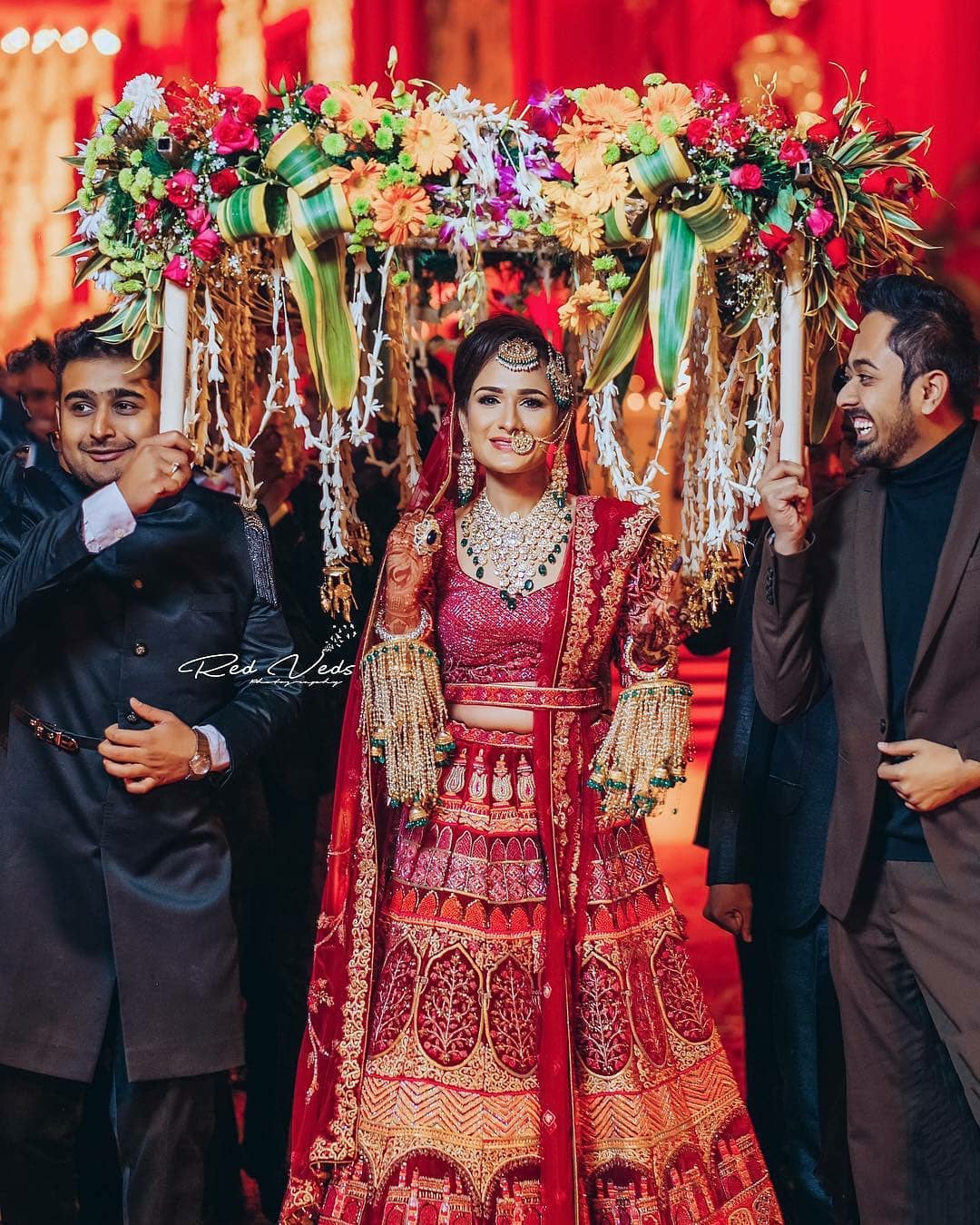 A pretty pastel chaadar matching with the bride's outfit. This one is lighter in weight, which makes it easier for people to carry it.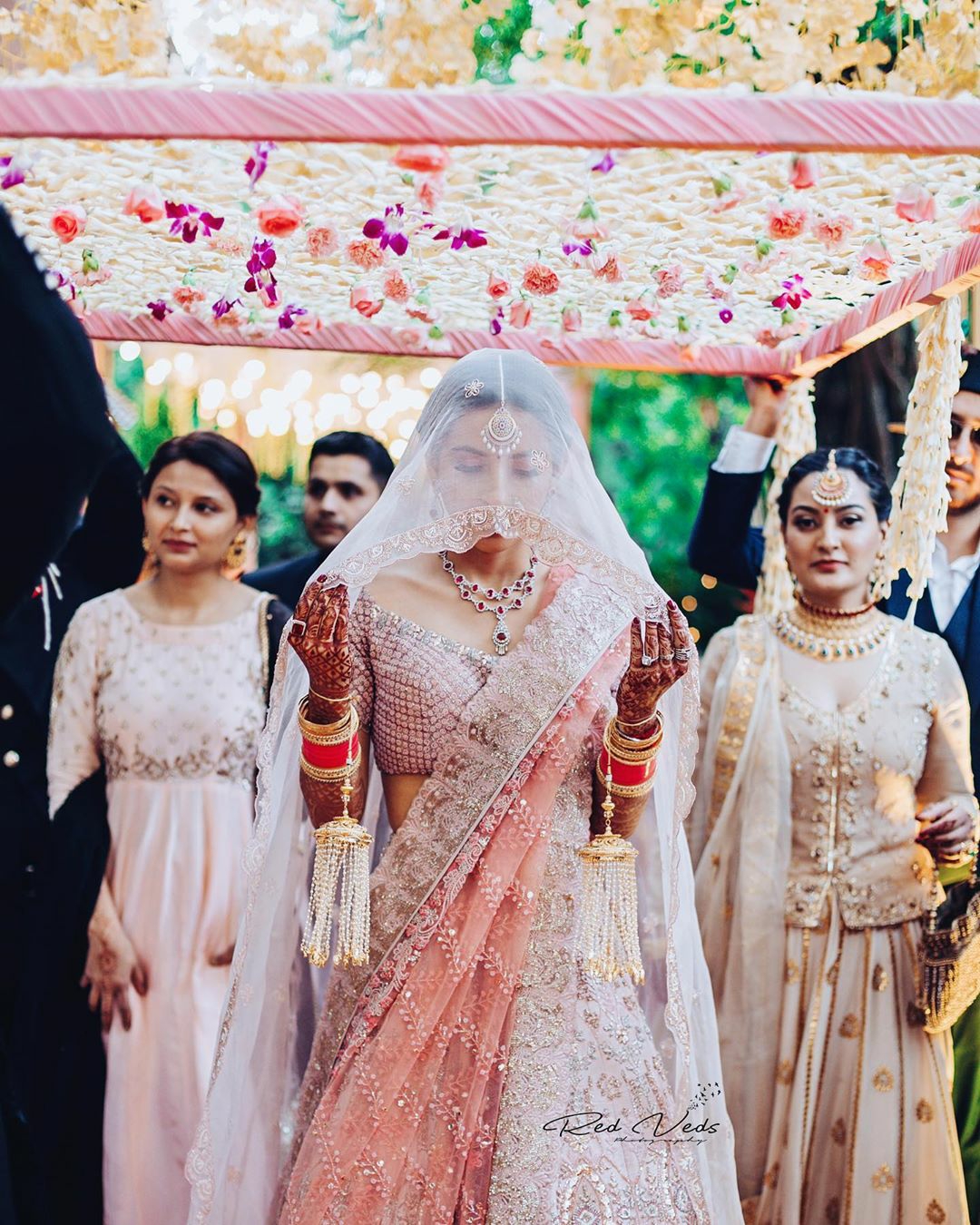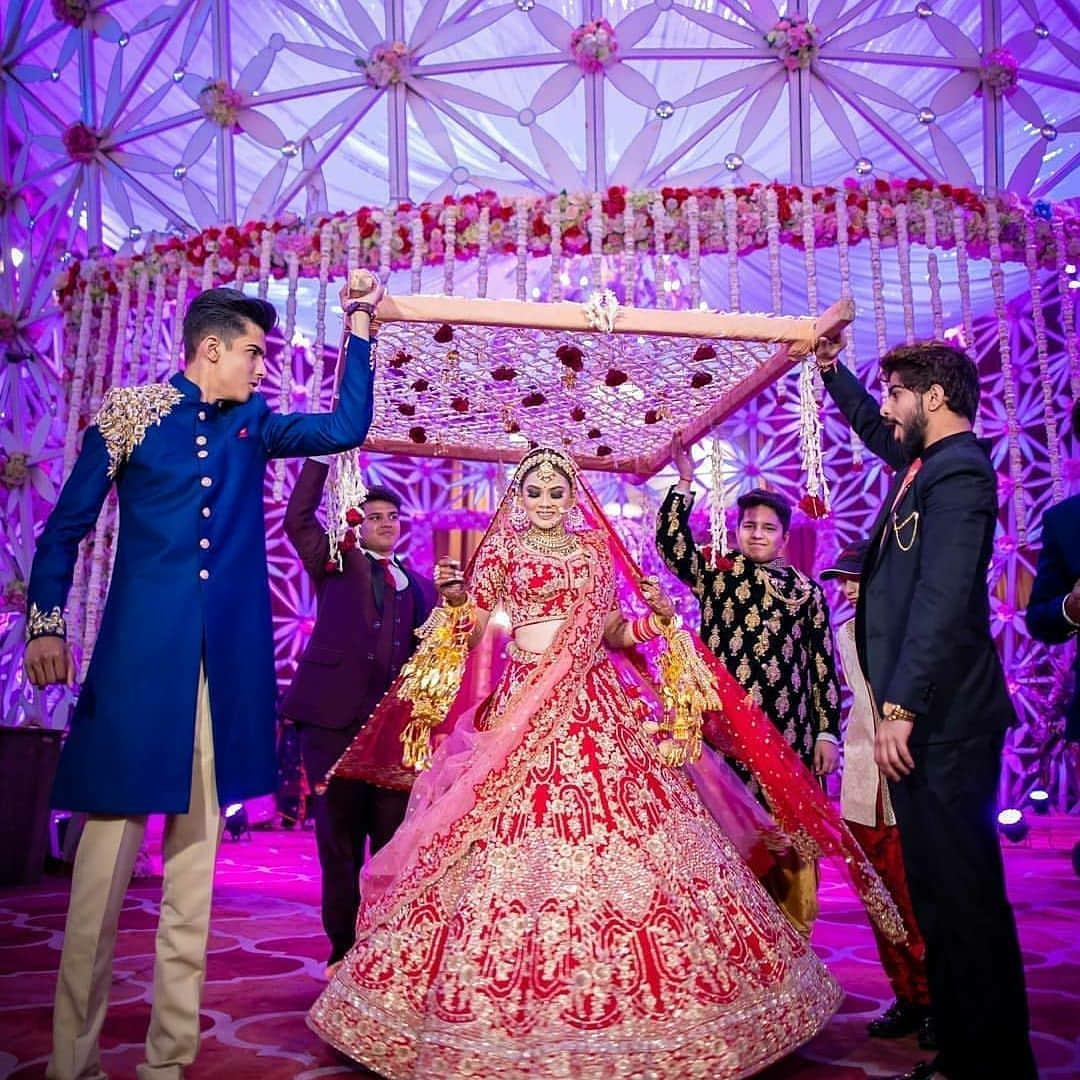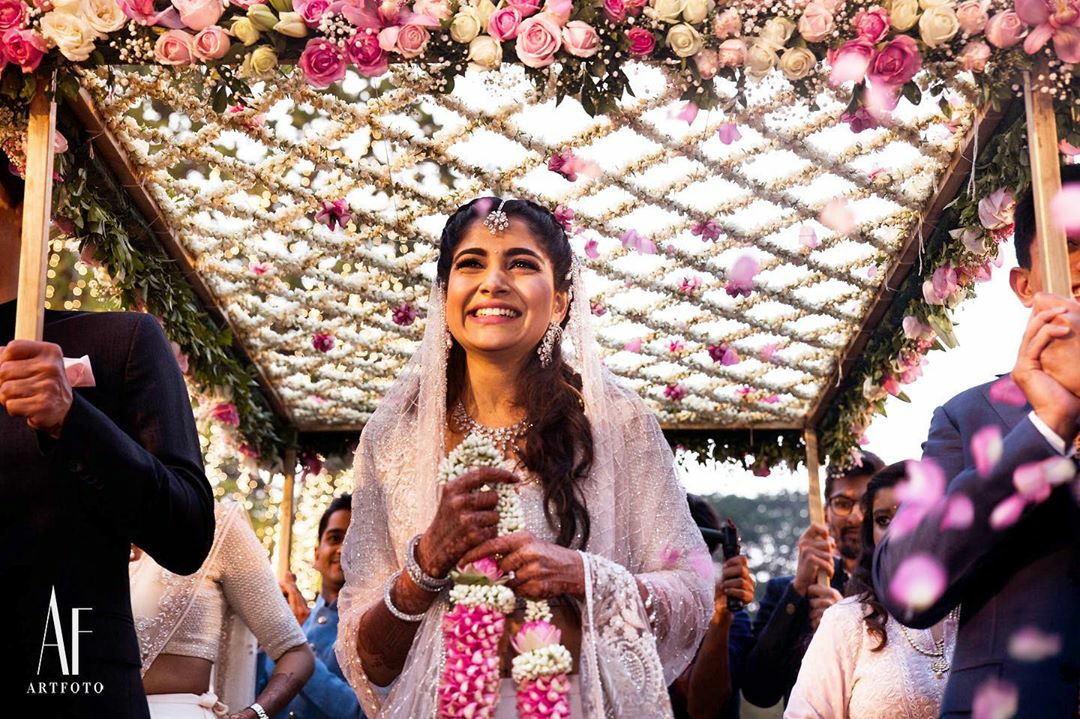 A dome shaped chaadar with fresh flowers and leaves.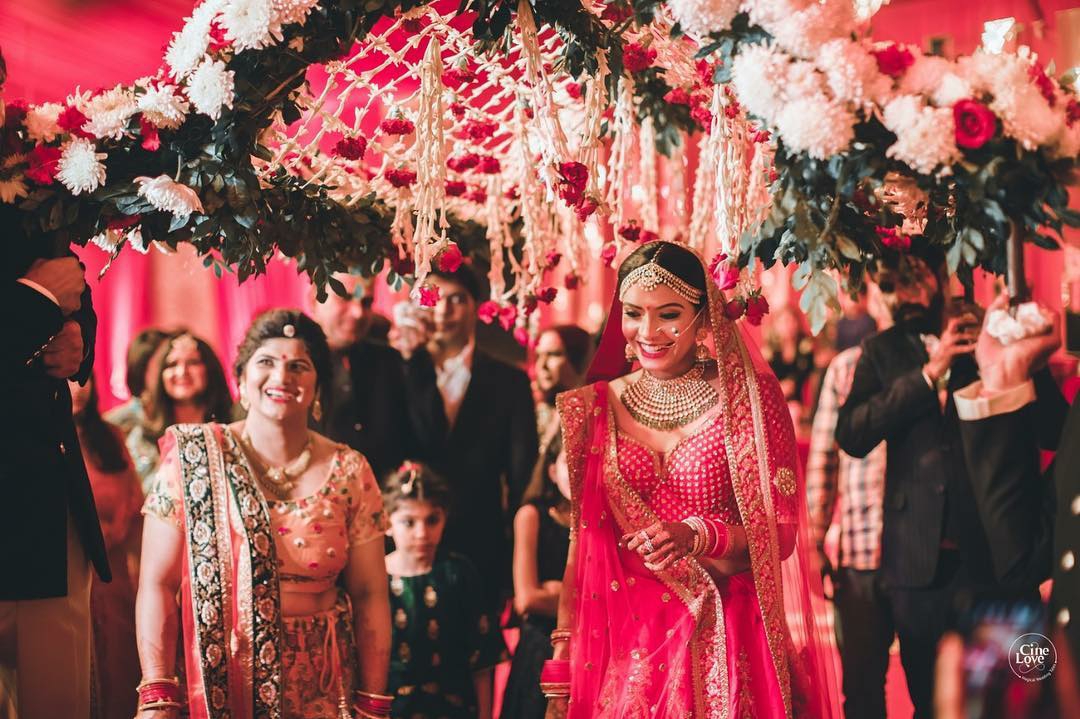 We are in love with this minimalistic chaadar, with pink and white roses. It is simple yet elegant. Perfect for a bride who would like to keep it subtle.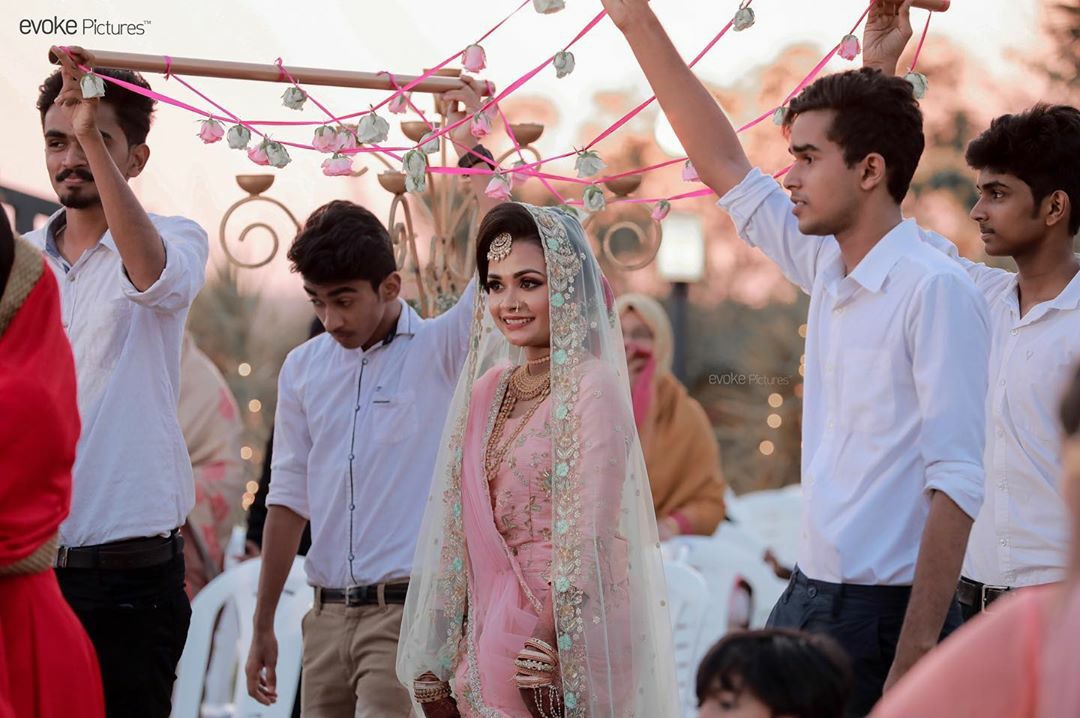 With fresh flower hangings and kaleeras, these chaadars have a blend of floral and traditional look.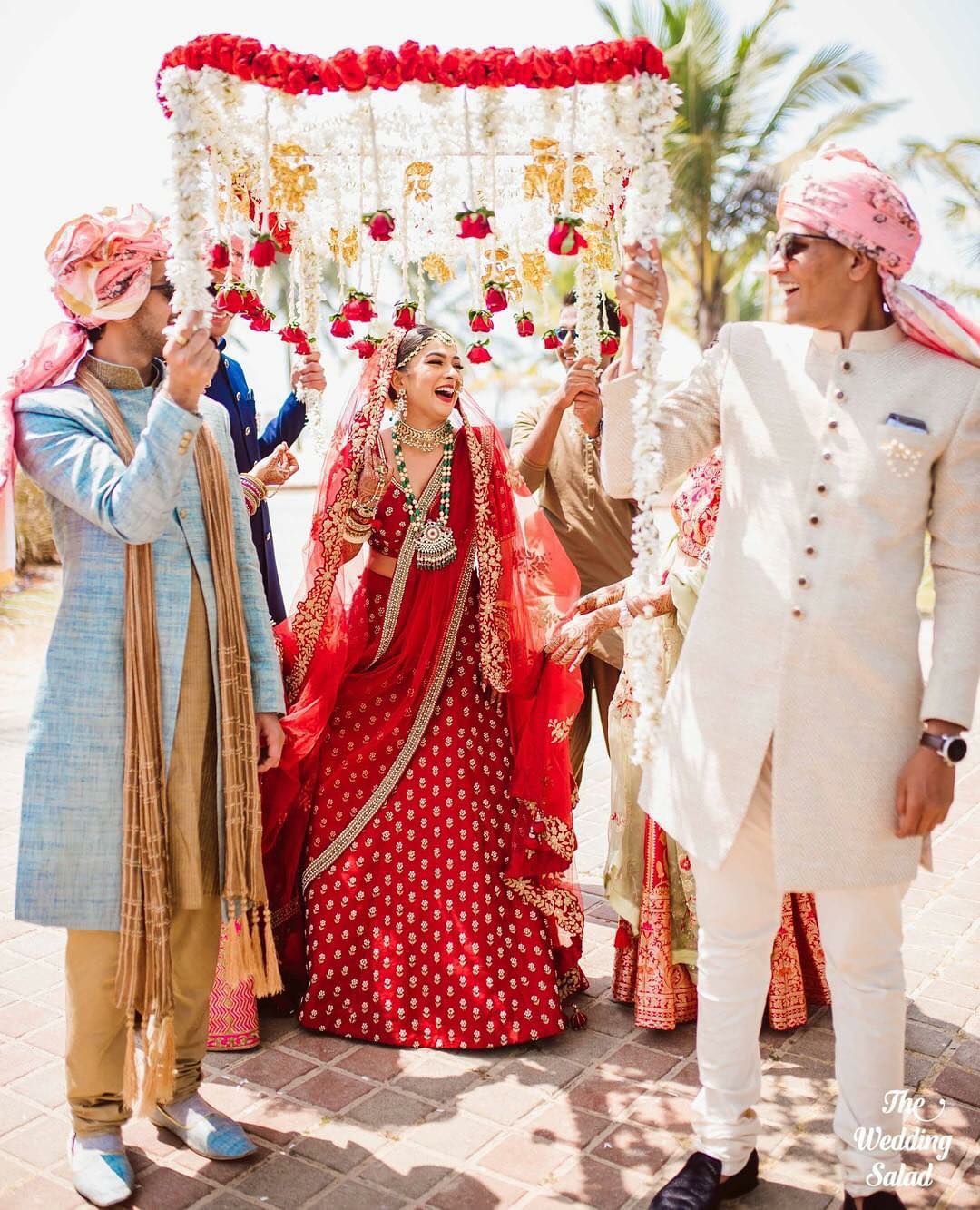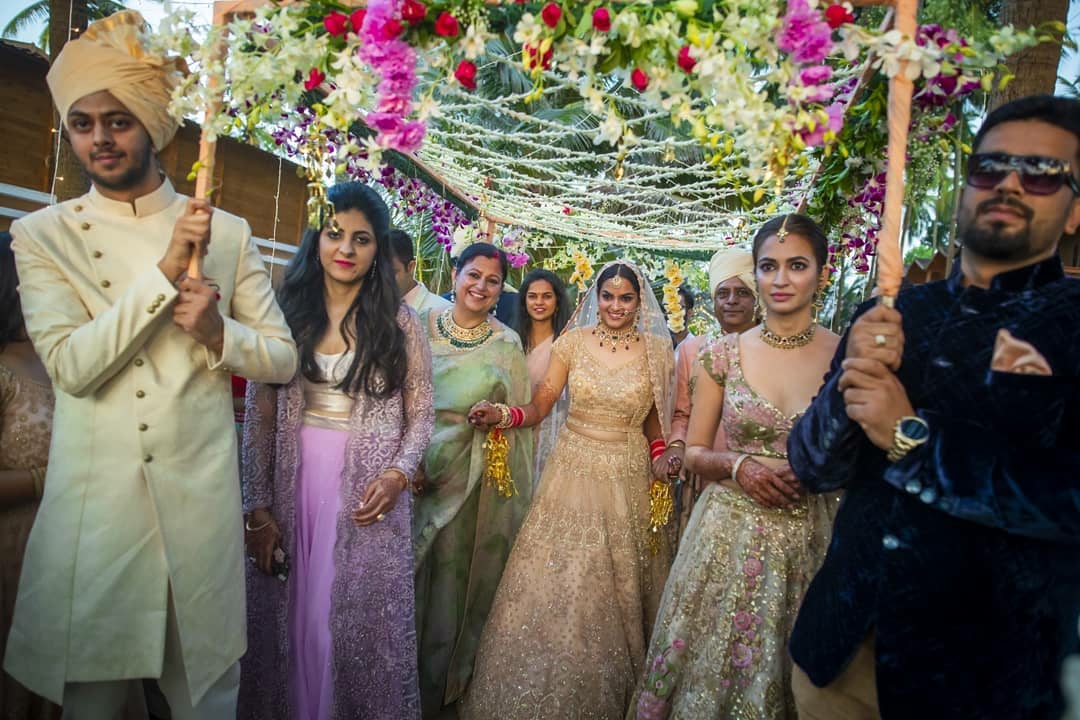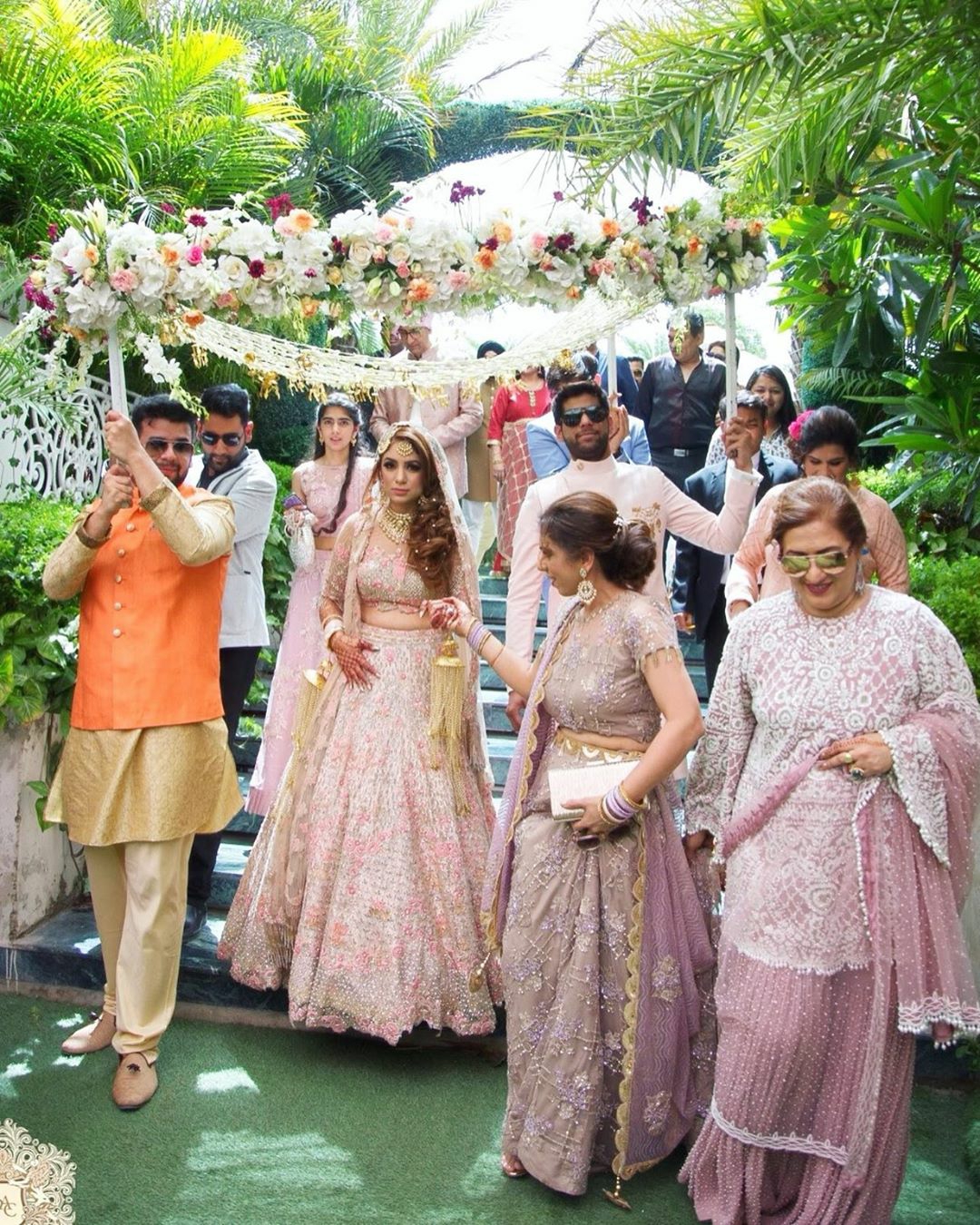 One with artificial flowers and latkans.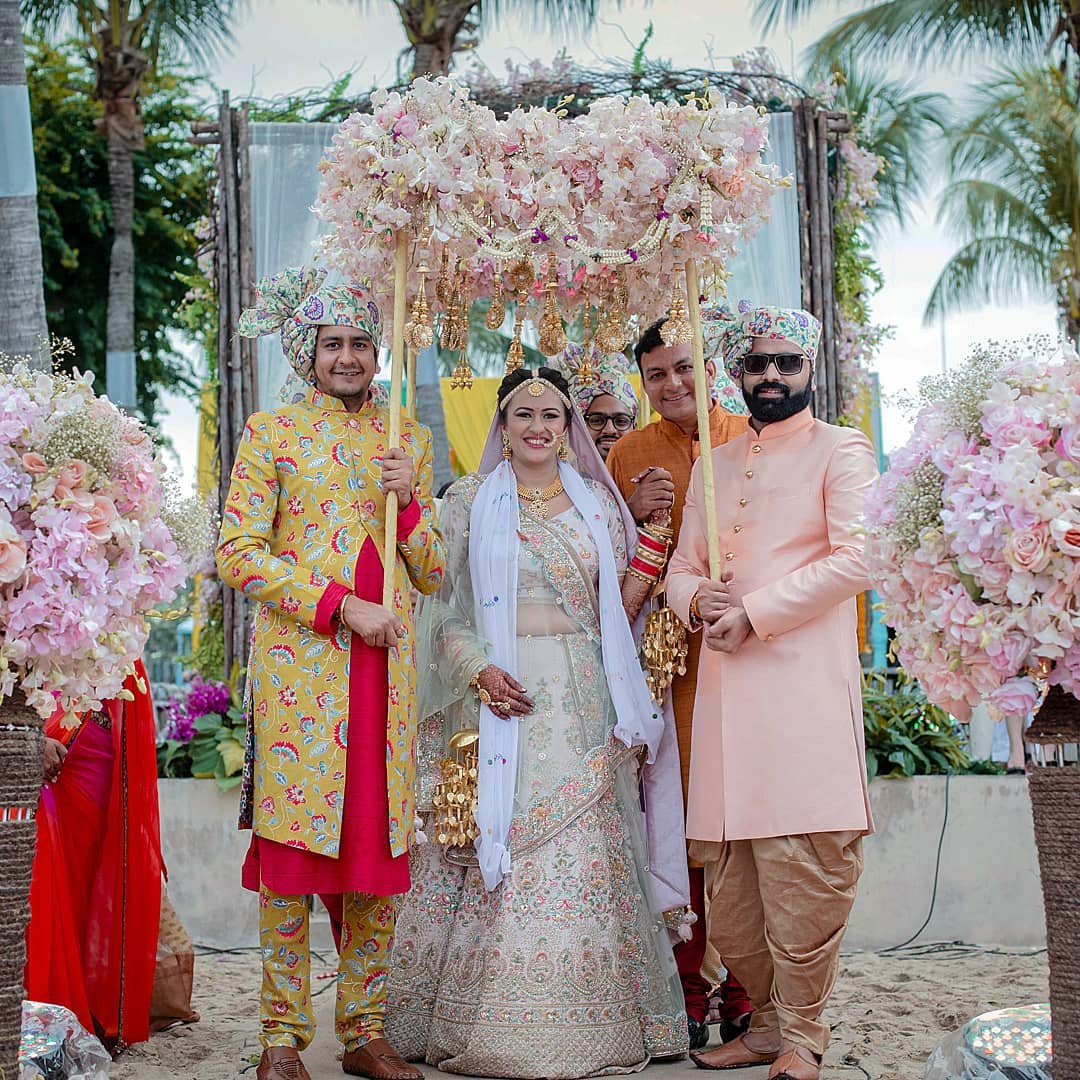 A chaadar made of baby's breath and bells.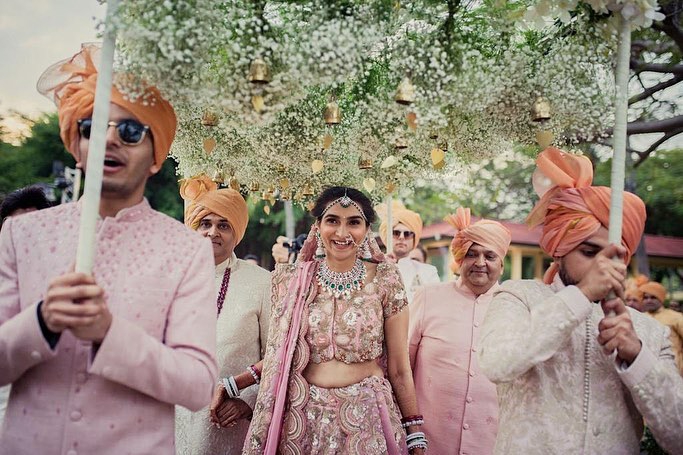 2. Dance your way to the aisle:
3. A royal entrance:
A larger than life sort of an entrance, where you enter like a queen surrounded by a group of dancers, floral shower and fire shots.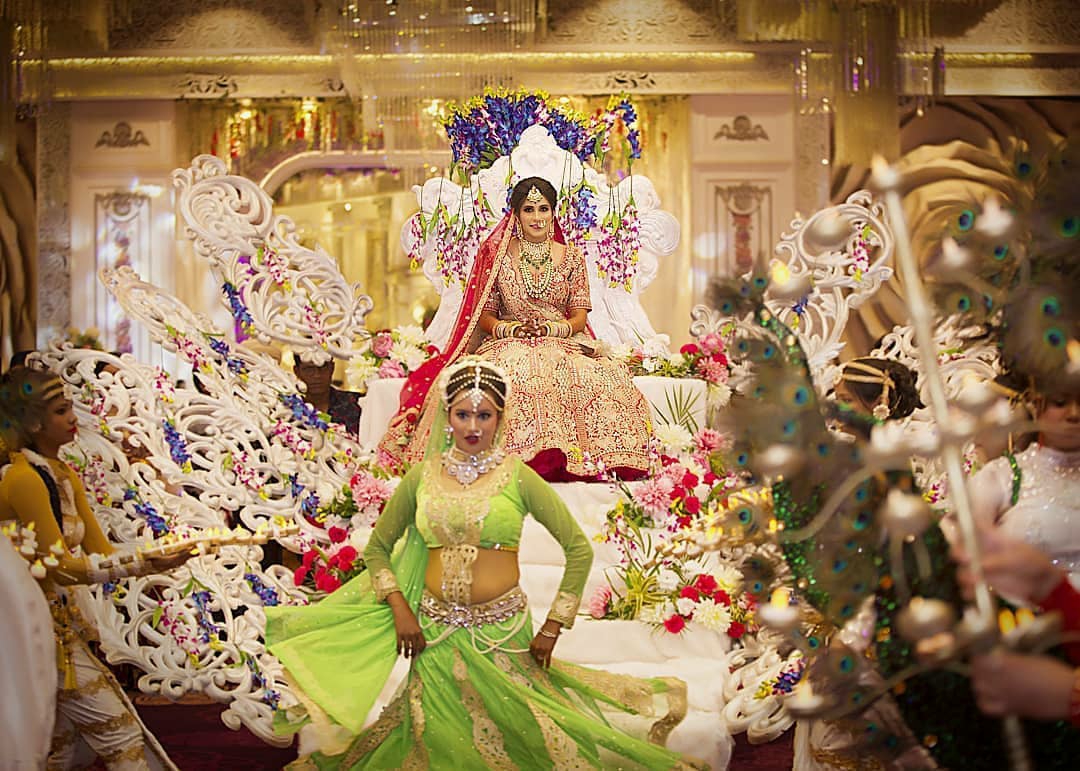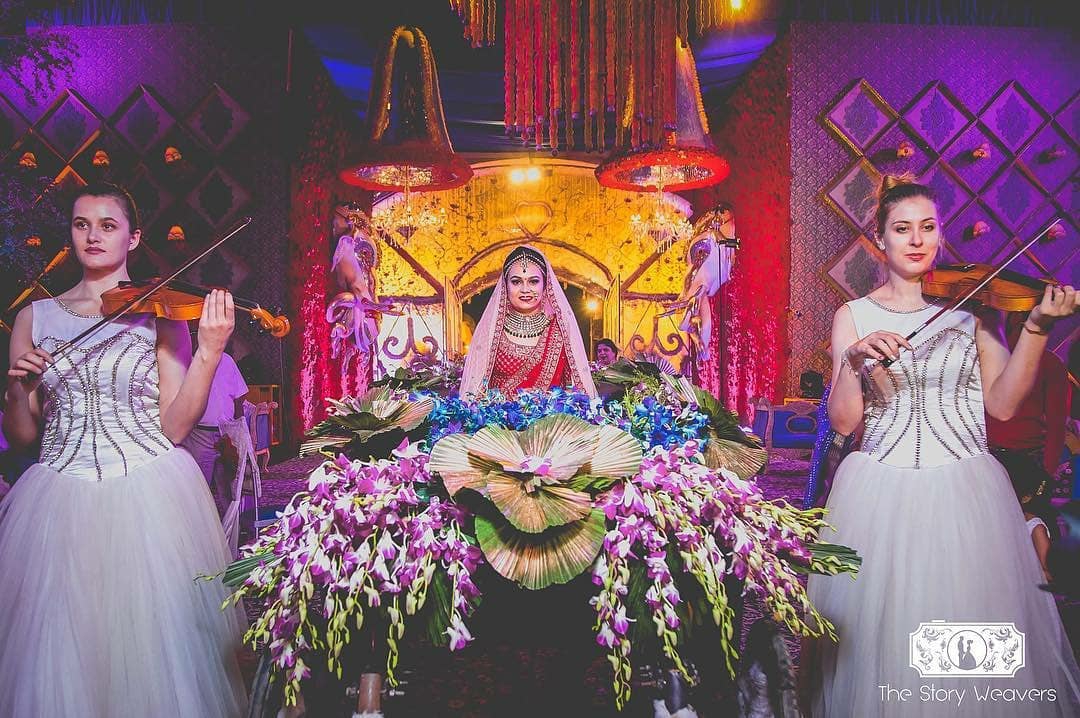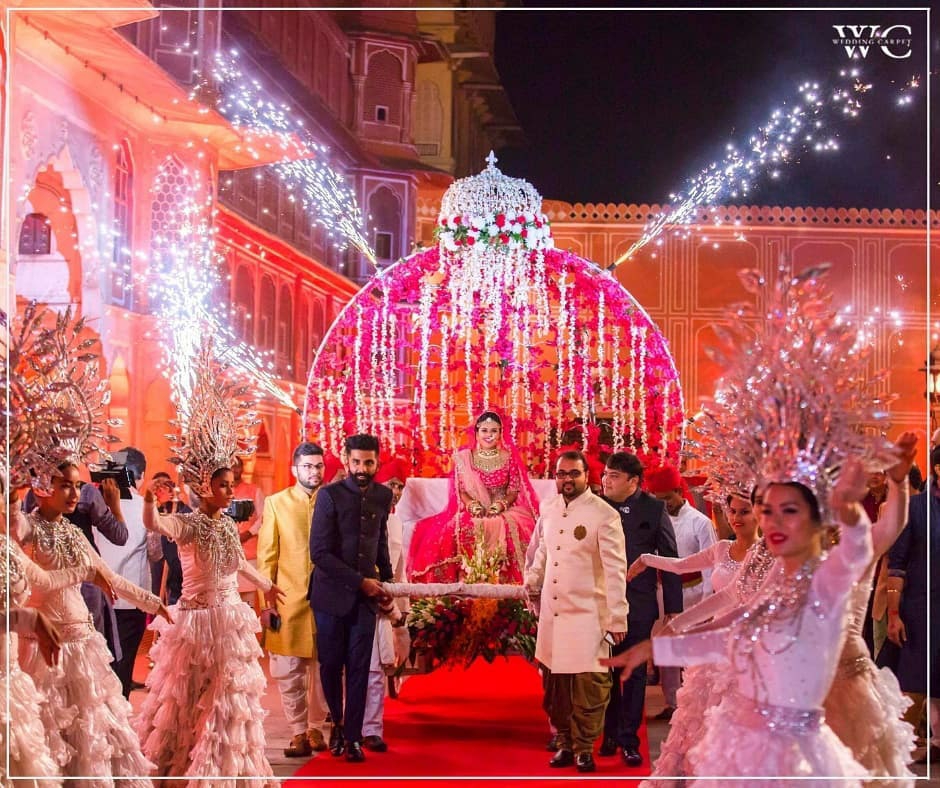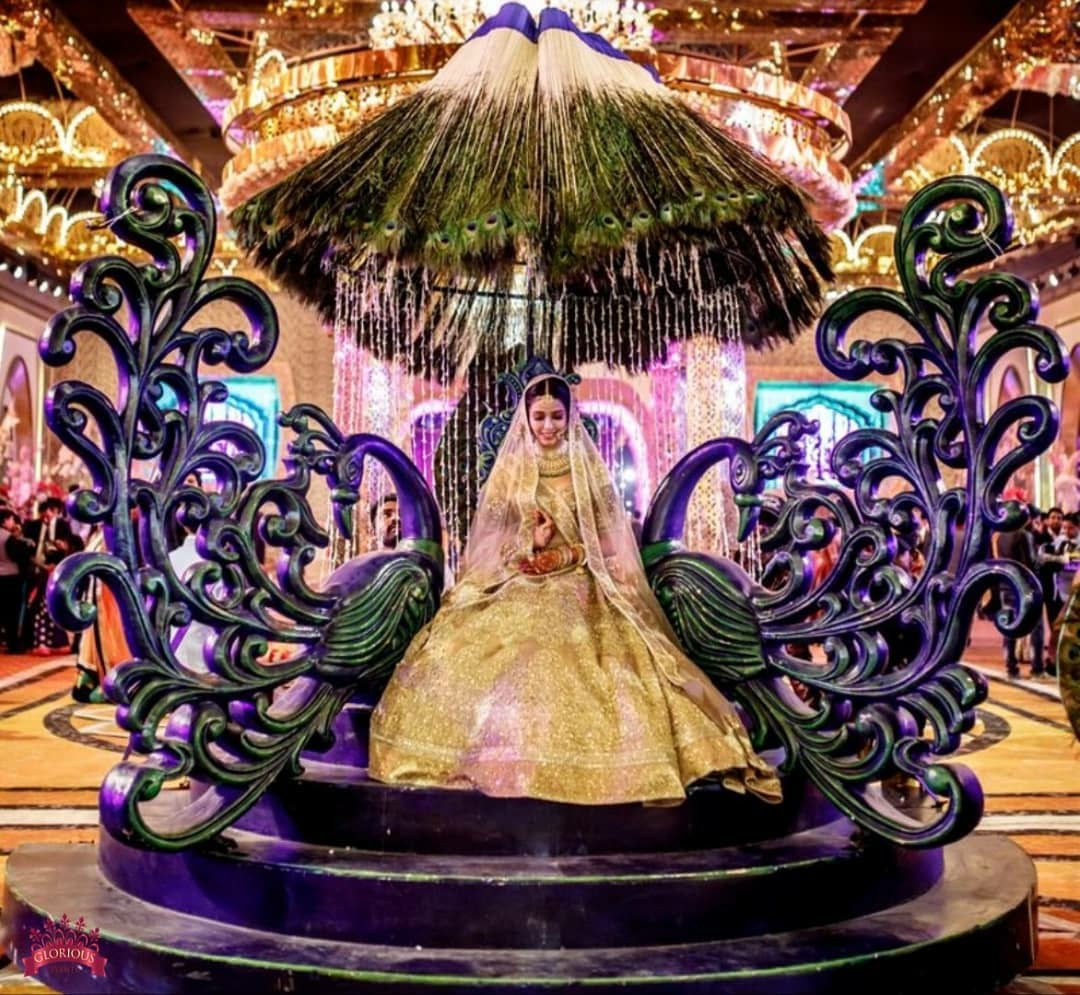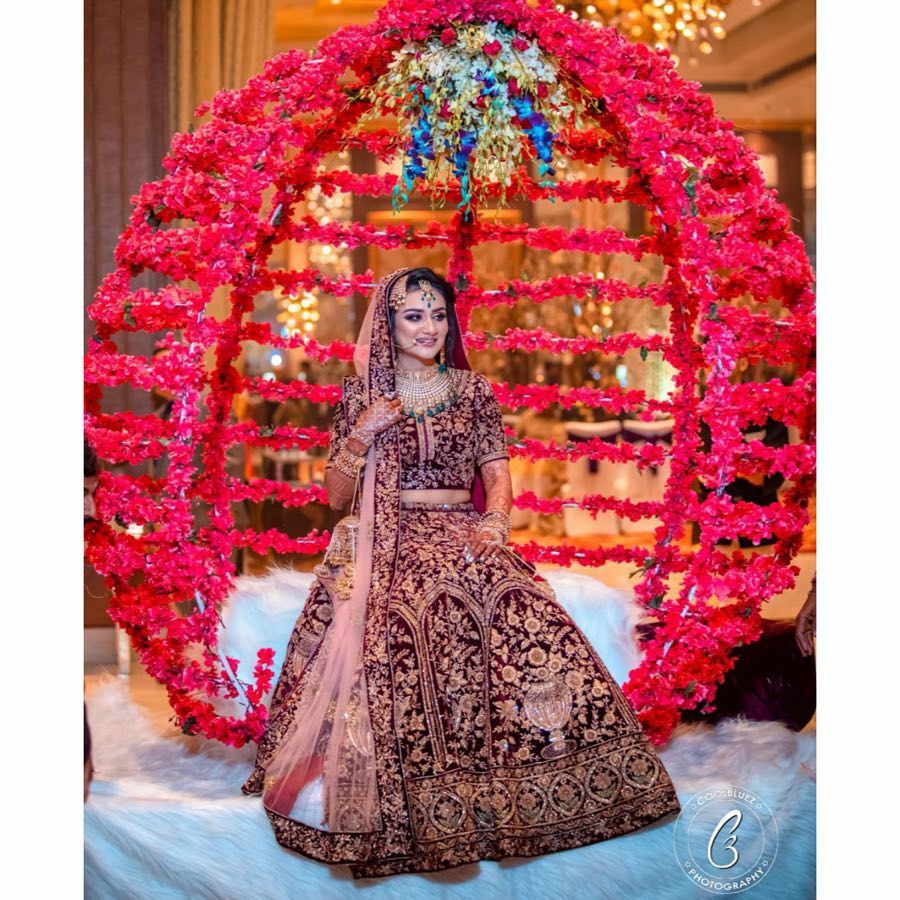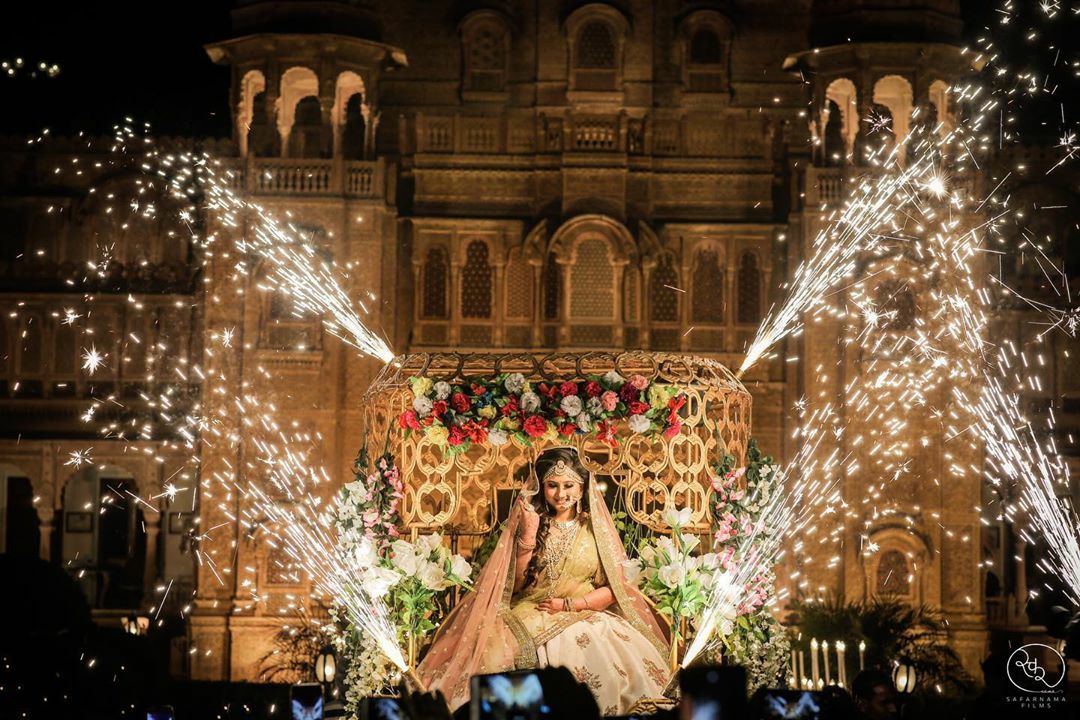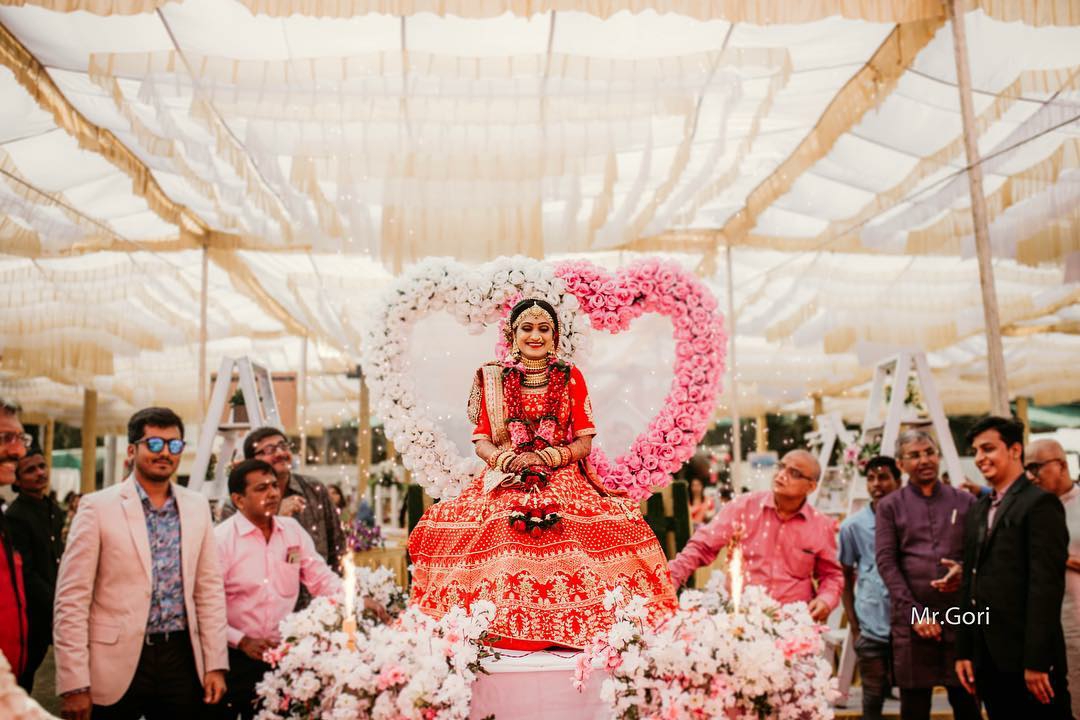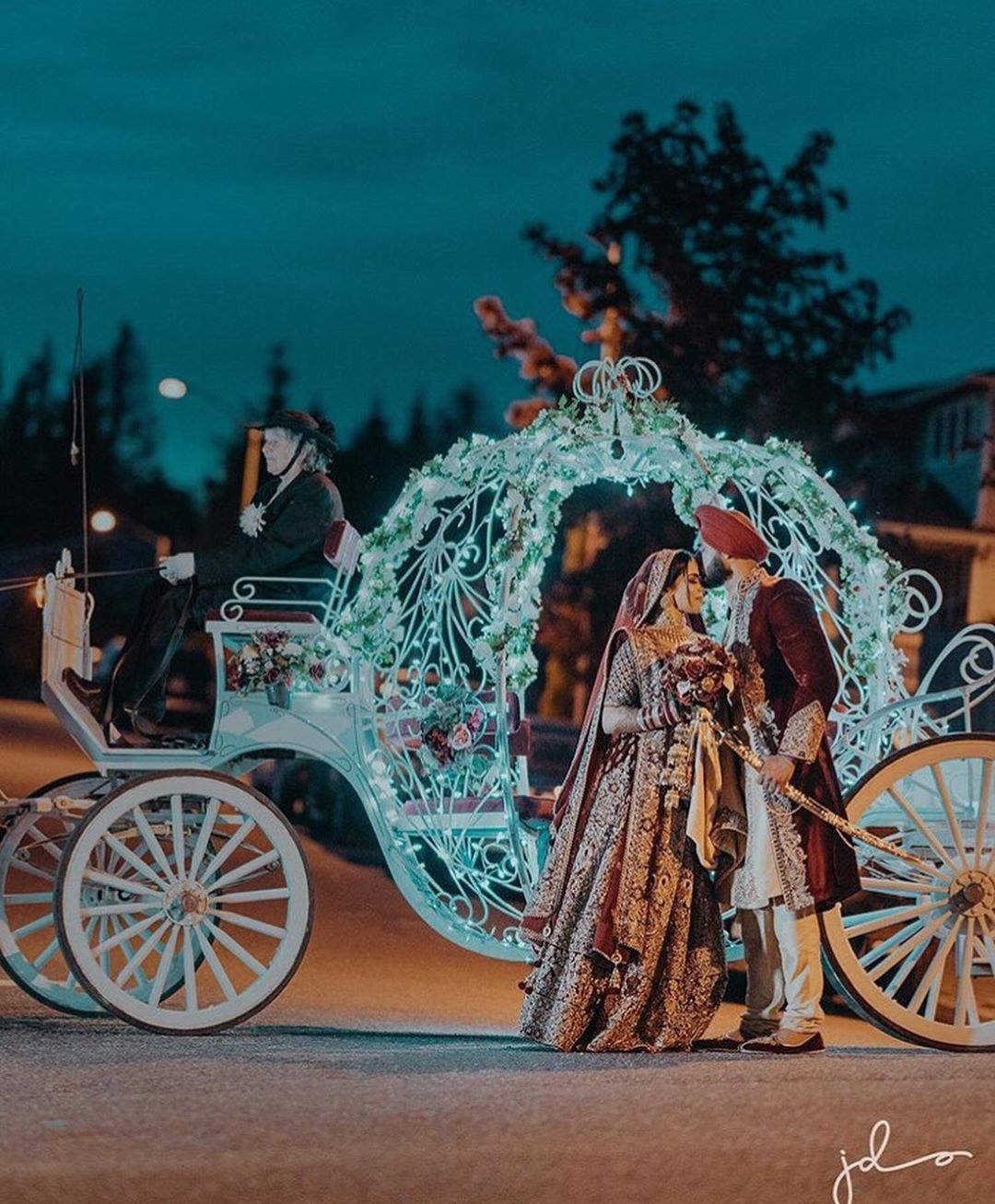 4. Palki Way:
A ride in a palki, this is purely tradional and a classic way to make an entrance.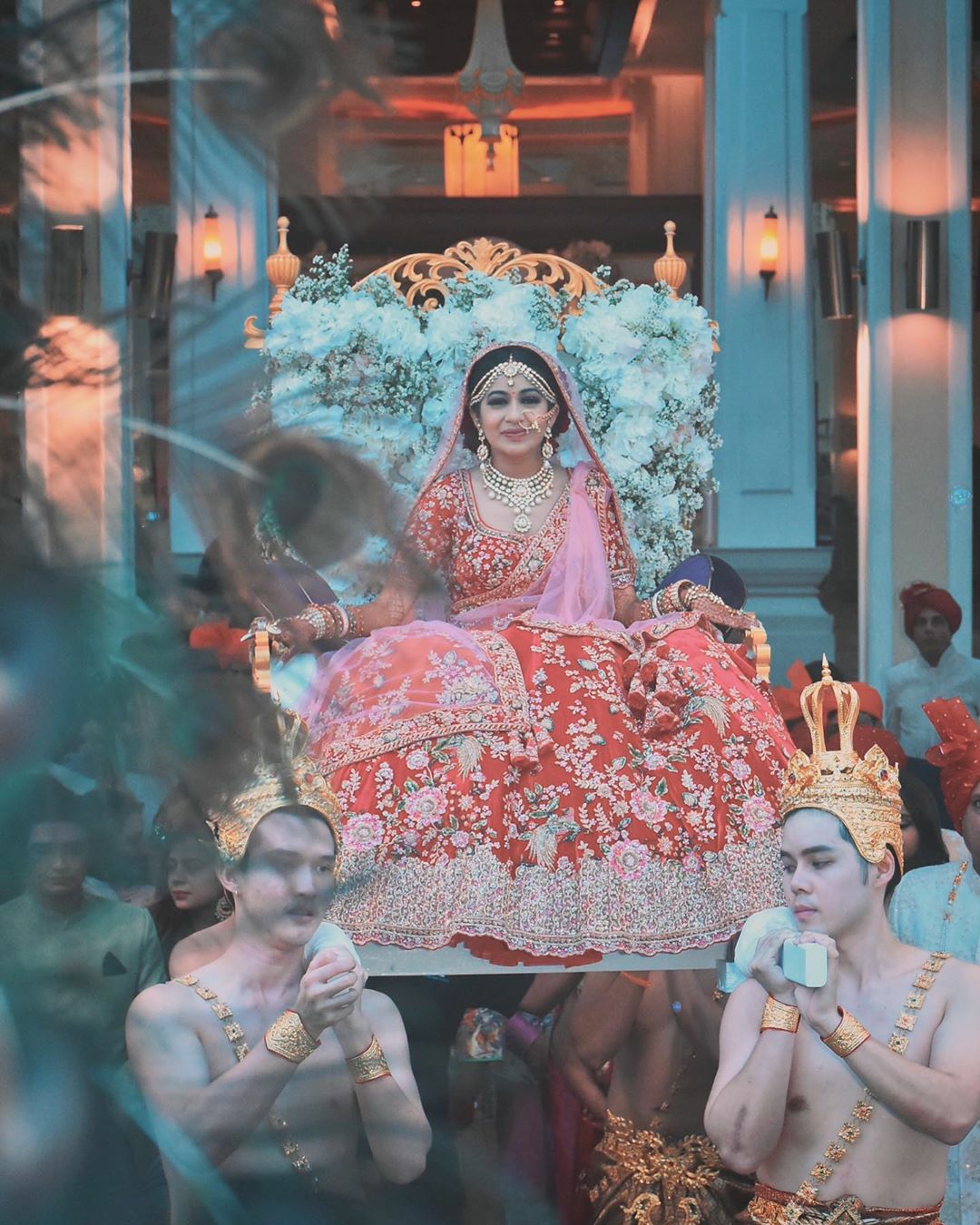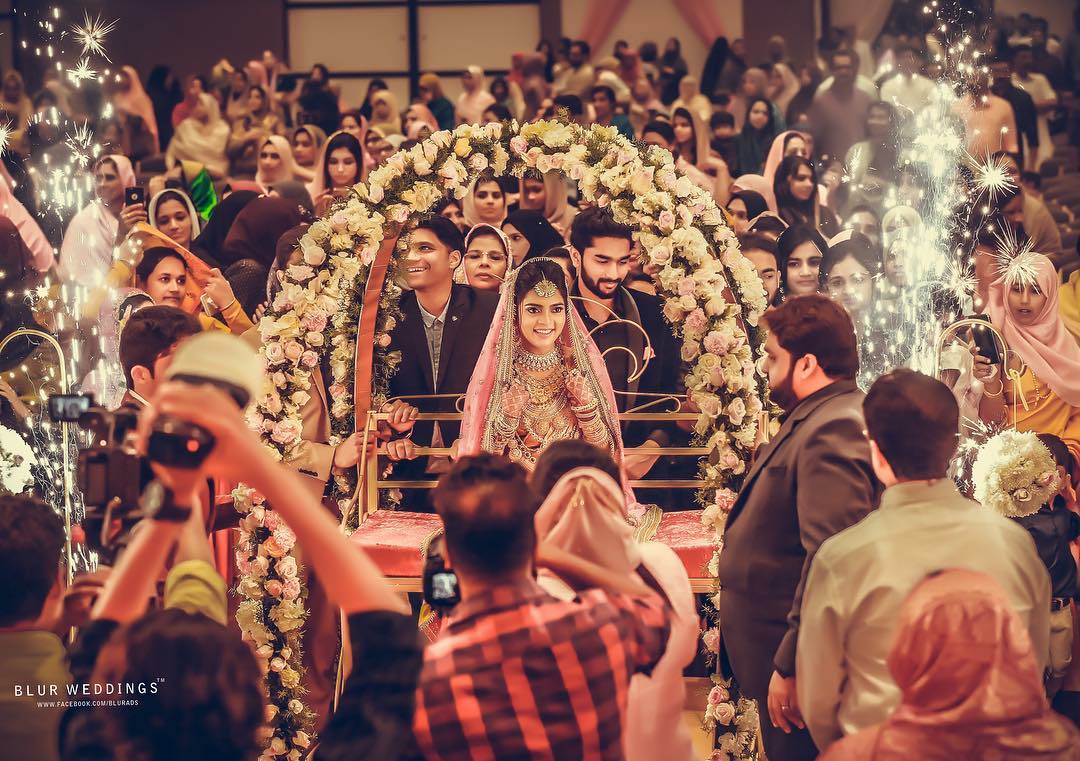 5. Arti Theme:
A unique Ganaga Arti inspired bridal entry.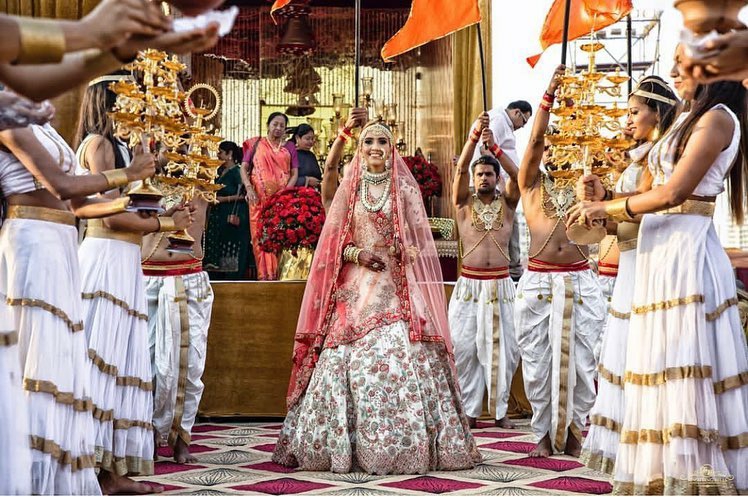 6. Enter with SWAG:
Lets break the stereotypes and enter with SWAG , riding a horse. This one is for a super quirky bride. #bridechilla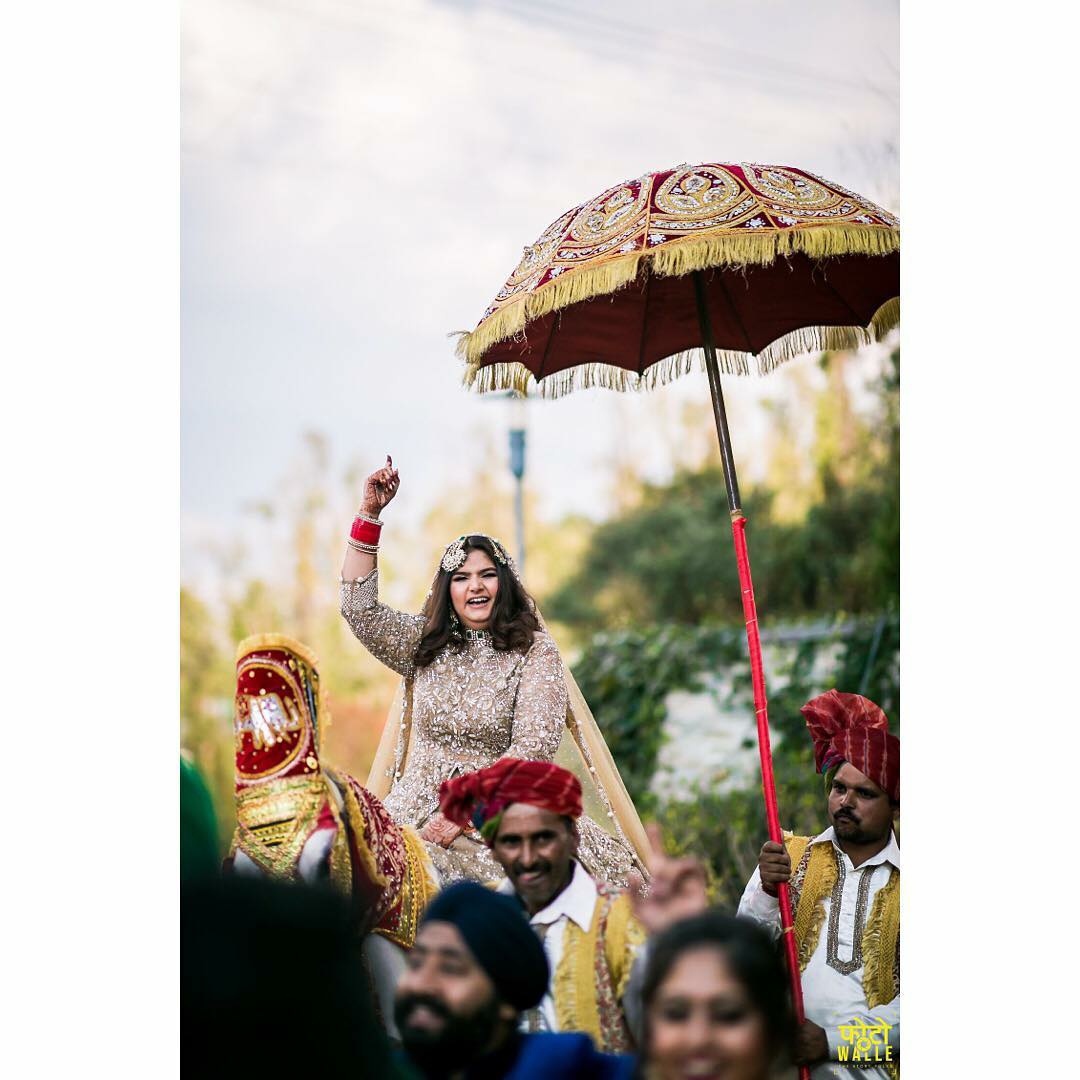 7. Vintage Car Ride:
Entering in a vintage car. This one is some serious goals, it is stylish and classy and now its affordable to hire such cars for an awesome bridal entry.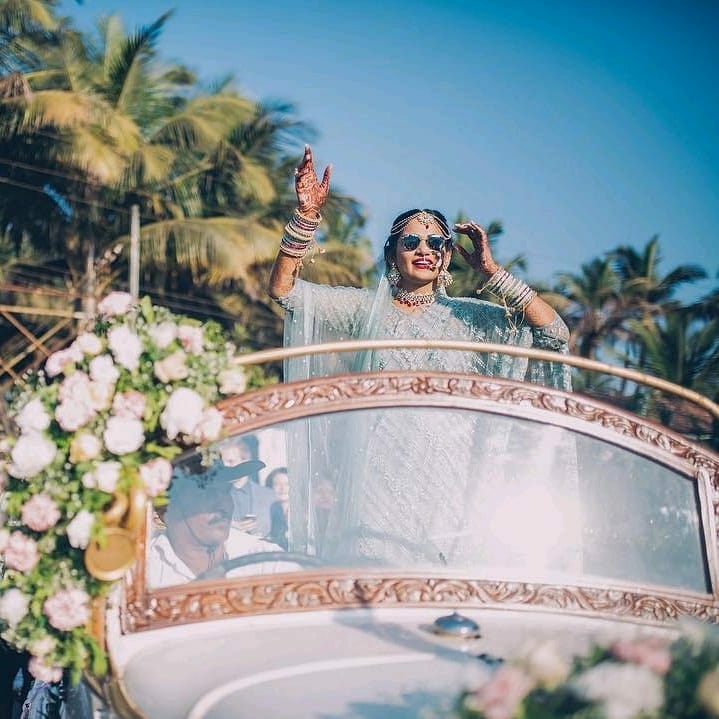 8. Boat Ride:
A boat ride, if you have a wedding near a lake. This will be an ideal choice to make an entrance.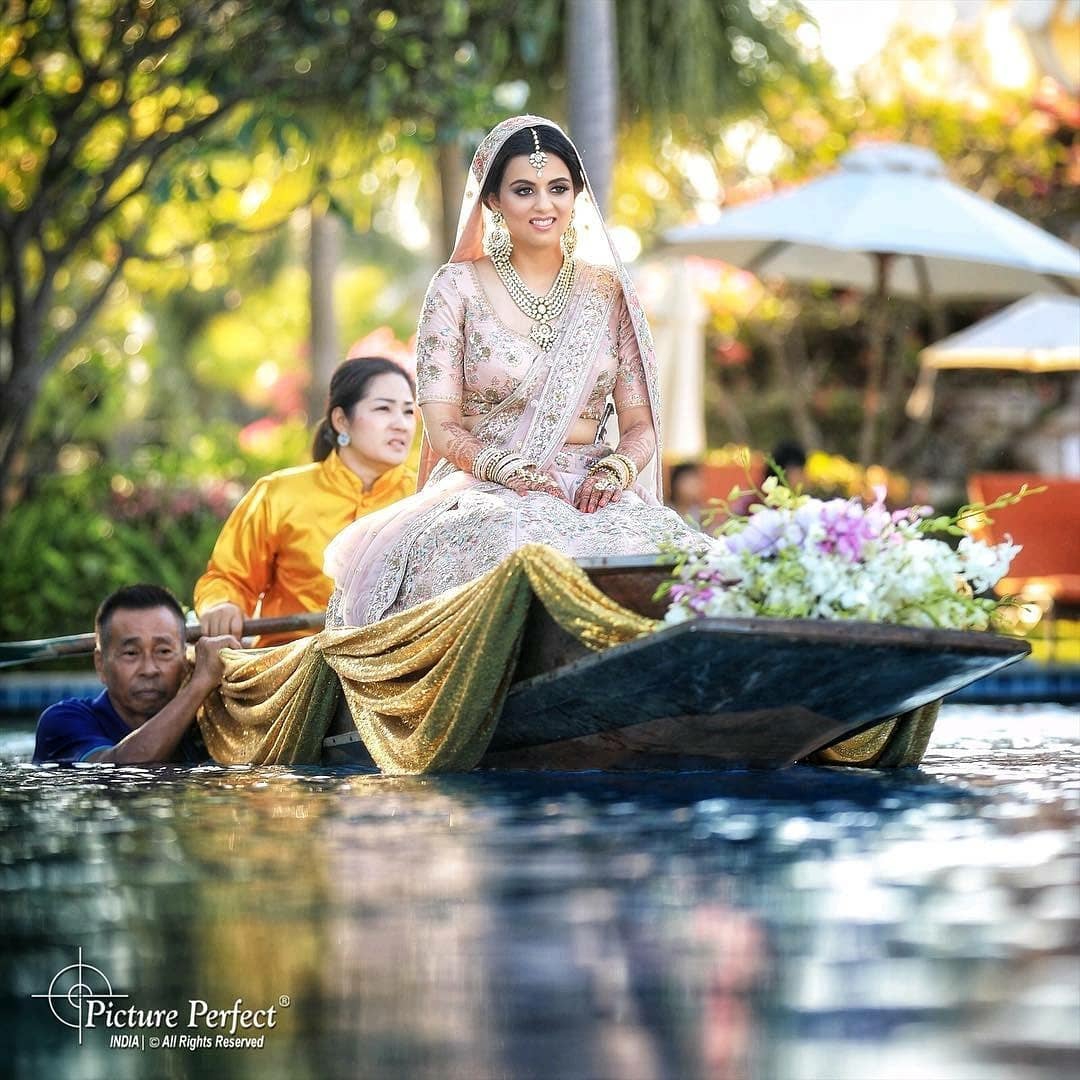 9. Let's ride a scooty:
Riding a moped with your fur ball. This bride is giving us some major entry goals!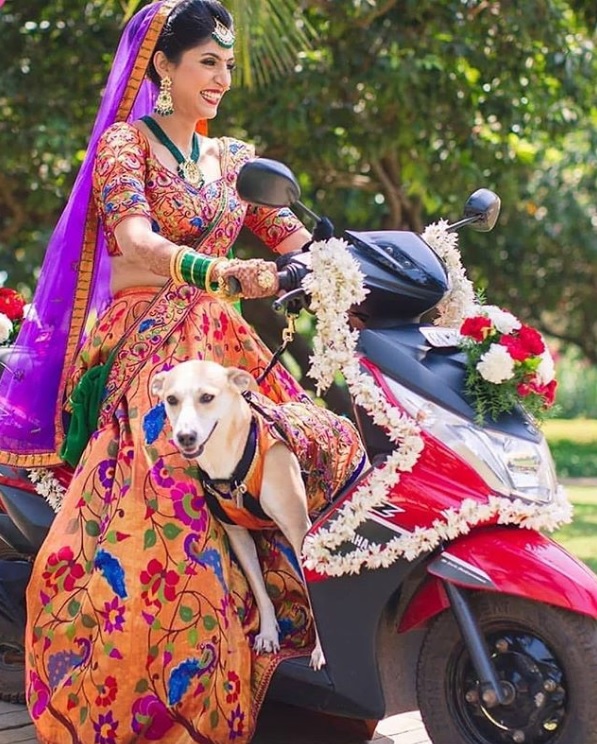 10. Floral Umbrella:
Walking under an umbrella with floral shower and colour pops around.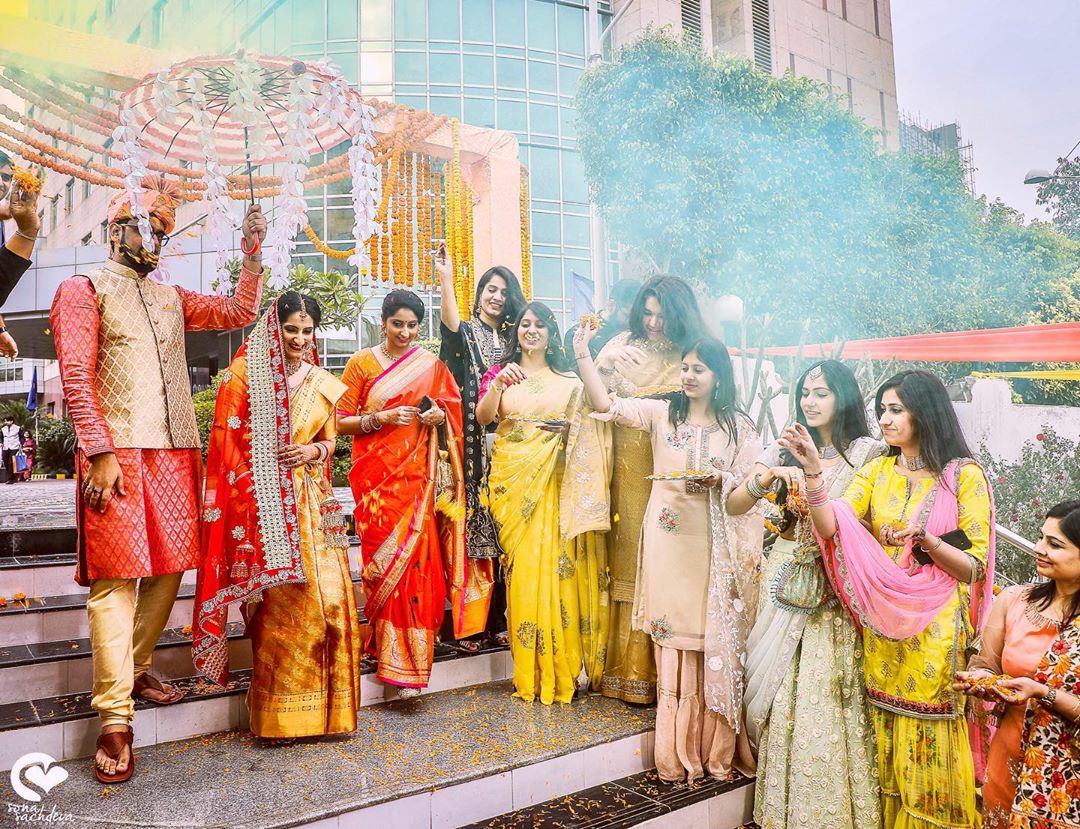 Walking with the squad under a gorgeous floral umbrella.
You can get such lovely umbrellas from: Floral Art By Srishti or Krafterina .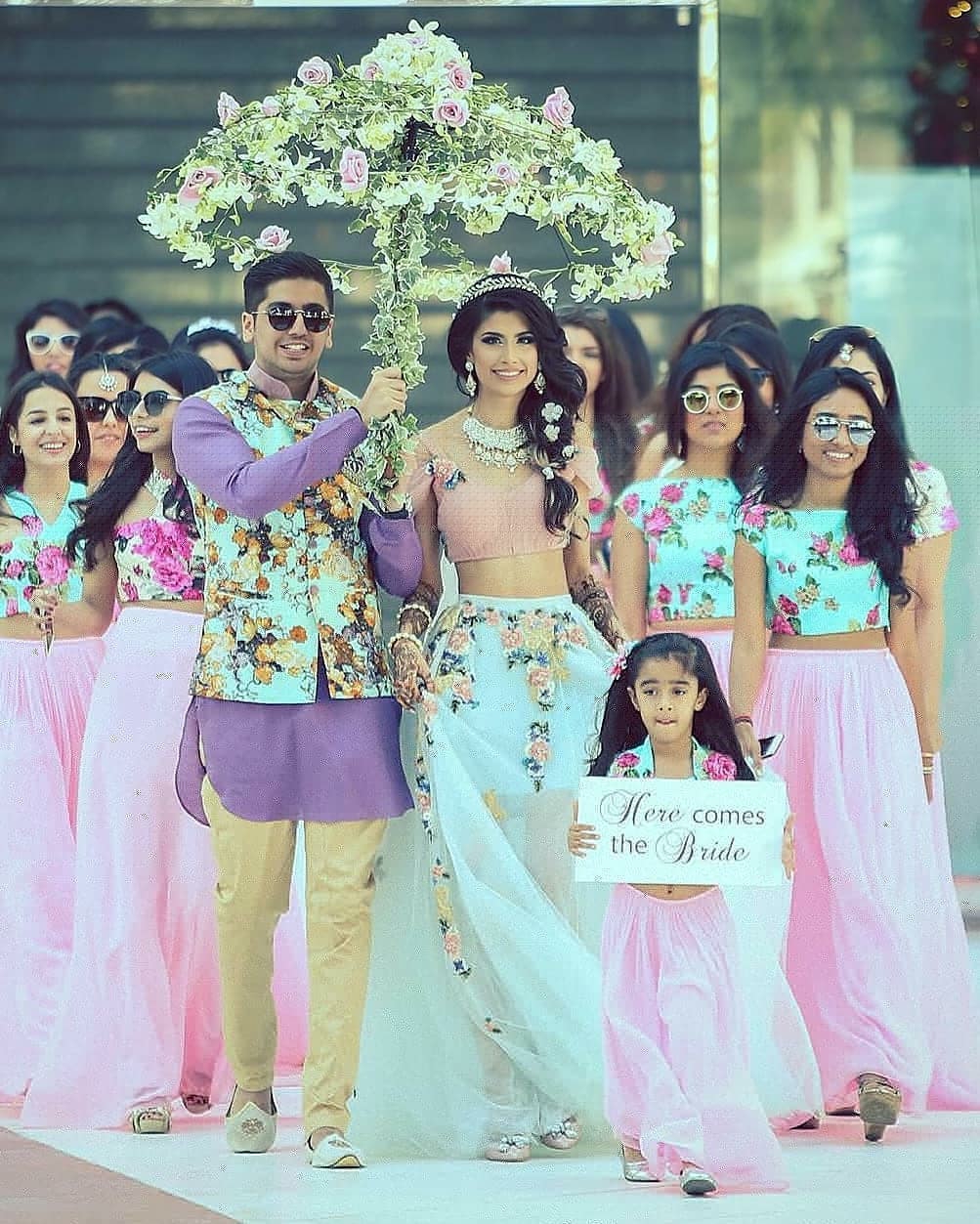 11. A walk with your mains:
A simple and sweet bridal entrance, walking with your parents. This one will always be our personal favorite.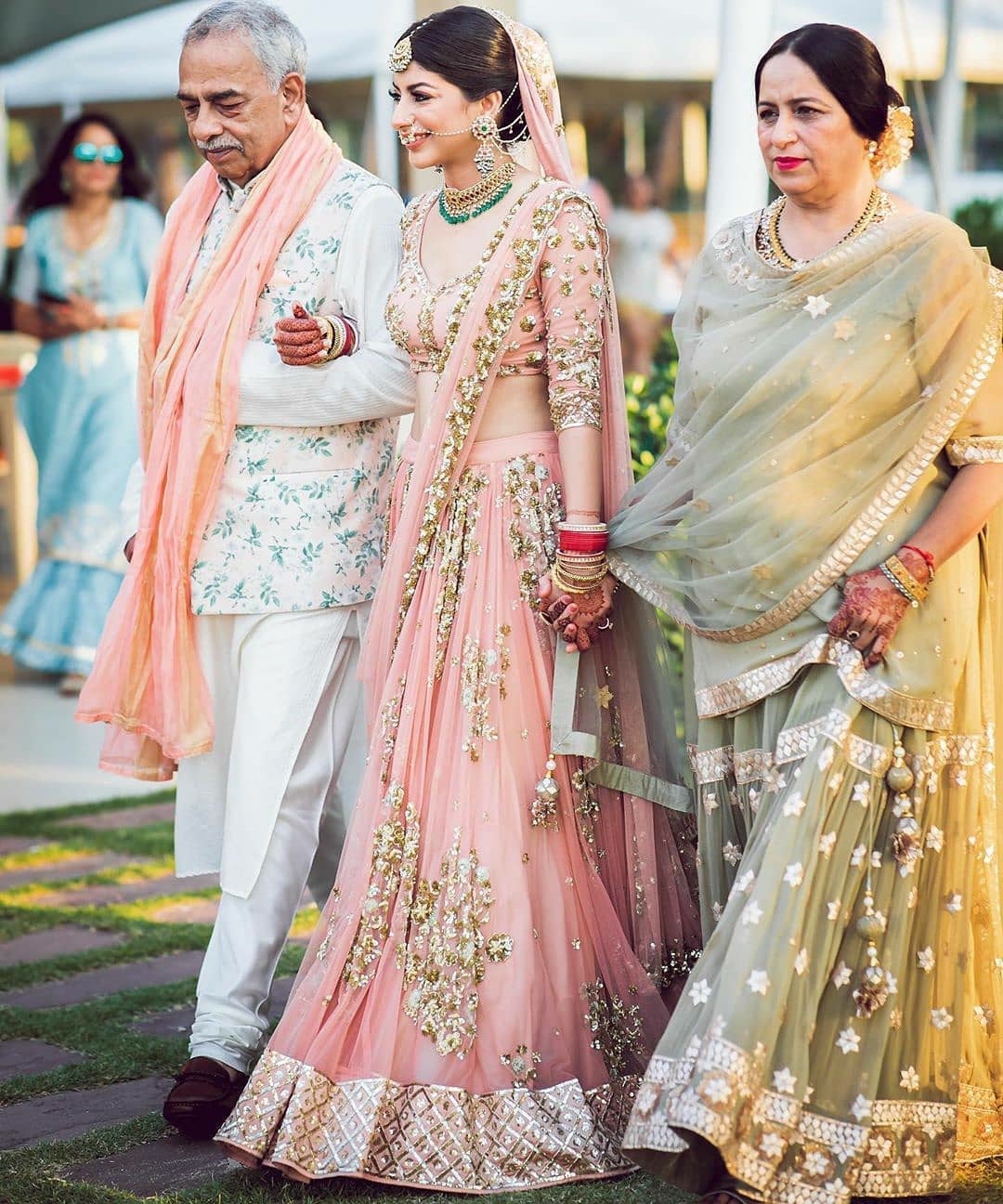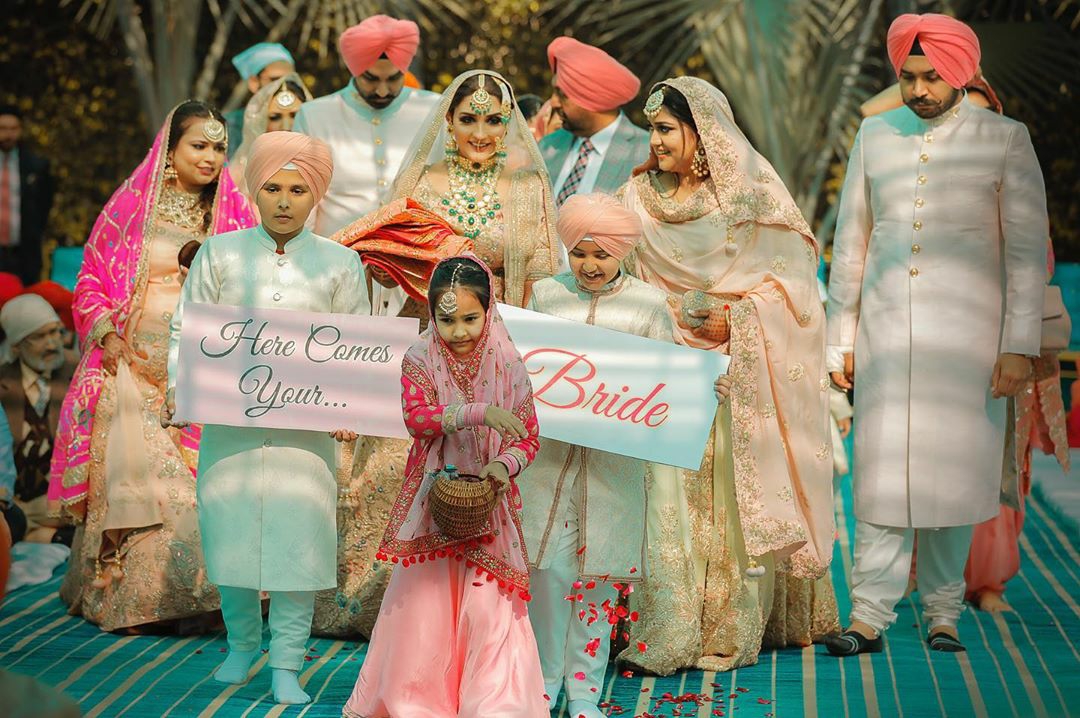 Fashion Updates:
For fashion updates and wedding inspiration, follow us on-
Instagram: Shaadifever Facebook: Shaadifever
Mail us your wedding story at [email protected]