Healthy & tasty dessert recipe for Diwali- Daliya Carrot Walnut Cake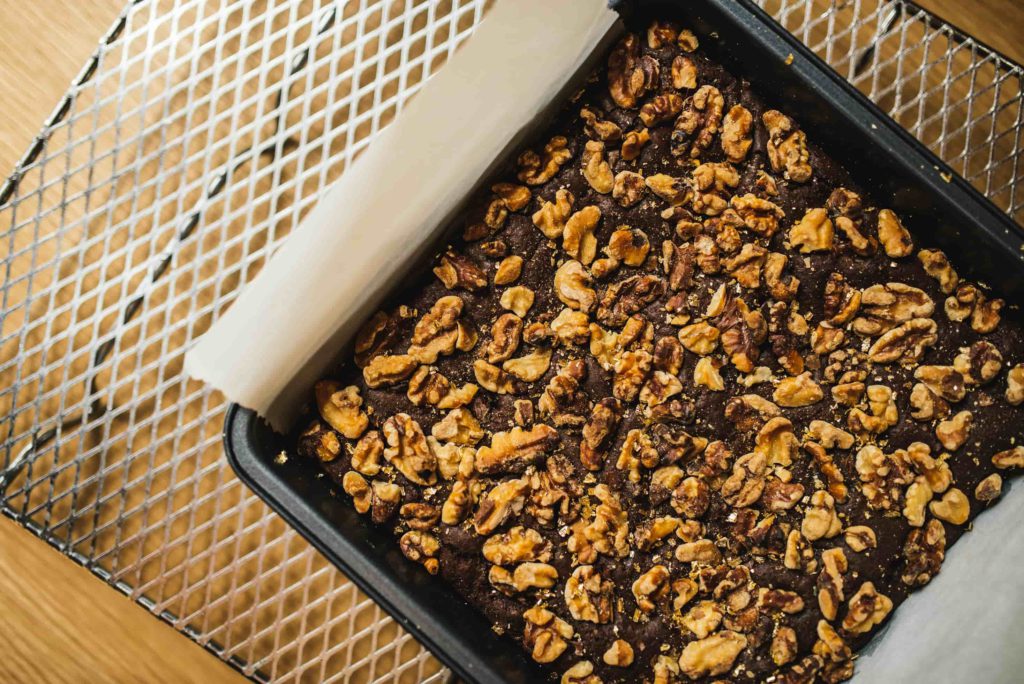 We often worry about putting on some extra weight after Diwali, but fret not, Team Shaadifever brings to you a tried and tested recipe by Nutrition Dynamic Foods, which is not only tasty but it's super healthy. Let's take dessert making to a next level and not feel guilty after binge eating on cake.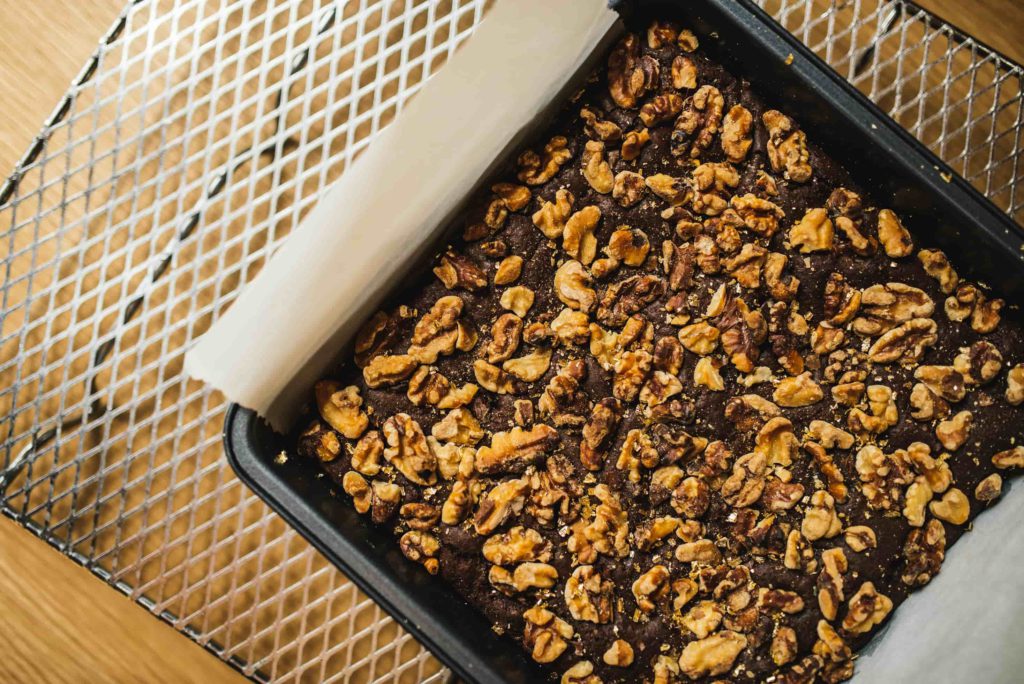 Let's bake a healthy cake this Diwali!
Diwali special carrot cake-
Ingredients:
¾ cup Sooji (Rava or Semolina) – Lightly dry roasted on slow flame.
¾ cup Wheat Daliya – Coarsely grinded in the mixer
1Teaspoon – Baking Powder
½ Teaspoon – Baking Soda
½ Teaspoon – Cinnamon Powder
1 Teaspoon – Nutmeg Powder
1 Cup Sugar – Finely powder in the mixer. (if more sweet preferred use 1 ½ cup)
250ml Yoghurt Milk blended lassi (Make sure yoghurt is not sour if sour add more milk)
2 Tablespoon – Melted Ghee or Unsalted melted butter. (I prefer Ghee)
1 Teaspoon – Melted Ghee for greasing the cake tin. (Use a brush to avoid excess).
½ cup – Finely Grated Carrot
Method:-
In a bowl take sooji, wheat daliya, baking soda, baking powder, cinnamon powder, nutmeg powder, sugar and mix them all well. Make sure there are no lumps of baking soda or powder. Now add yoghurt milk lassi and blend the mixture till bubbles are formed. At last add carrot and melted ghee and mix in cut and fold method. Grease the cake tin and bake in any way of your choice. You can bake the cake in pressure pan or an oven. The cake can be baked in either oven at 180 degree for 20-25 mins or in a pressure pan for 15-20 mins.
Pressure Pan:-
Take a pressure pan and keep the pan separator (do not add water at all to the pan). Preheat the pan for 5 mins at high flame. Keep the cake tin on the separator and cover the tin only and bake it on slow flame for about 10-15 mins. Please check in between once or twice as time varies from pan to pan and from stove to stove. To check whether it is baked insert a knife and look if it comes out clean. Clean is baked and if sticky bake further.
Oven:-
Preheat the oven at 180 degree Celsius. Keep the cake tin inside the oven and bake it for 20-25 mins. This cake will bake faster as there is no flour being used. Please keep checking in between otherwise it will be burned.
Health Benefits:-
As it is flourless , eggless and uses Wheat daliya and Sooji as a nutritionist the health meter is at peak. Secondly it uses much less ghee or butter in comparison to traditional carrot and walnut cake. The major plus point of this cake is it tastes exactly like traditional carrot cake but does not contain bad ingredients like flour and butter. The carrot cake is preferably more consumed during winters. This recipe is a great way of introducing carrot, sooji, wheat daliya, cinnamon and nutmeg in children's.
Wheat daliya is high in its protein and fiber contents. Sooji gives a crunchy texture. Carrot is a great source of beta carotene and fiber. Nutmeg is one of the spices that help in eliminating toxins from liver and kidney. Cinnamon helps to fight against common cough and cold.
Mothers don't stop your child from eating cakes but learn to make them healthy. Here's a Diwali gift from Nutrition Dynamic Foods to all the people trying to live a healthy lifestyle. Make Effortless Eat Guilt Free.