A dreamy proposal in London!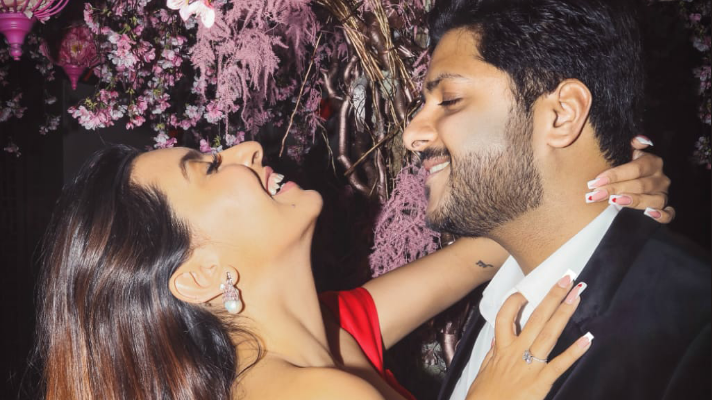 A wedding proposal at the highest bar in London, with the best view of the city, a limousine ride with a champagne and flowers everywhere. Can it get better than this??
This is how groom to be Sid proposed to Niki and here, is their sweet love story.
How it began?
Niki and Sid met on 18th Feb, exactly two years ago during London Fashion Week. That's when he first asked her out on a date. Sid took Niki to the highest bar in London, sat her down by the window, with the perfect view of the entire city and said, ' the view is perfect and so is the mood' and asked her to be his girlfriend.
The proposal
Two years later , Sid took Niki to the exact same place, and this time he said' ' the view is better, the mood is better, will you be my wife?' This is certainly a proposal, all of us have been dreaming about.
Niki says.' it was a complete surprise! He just told me we were going to an anniversary date. But when we reached he had booked photographers and a limo with champagne waiting to drive us around London!!!'
More such stories-
When is the big day?
Niki is a famous fashion blogger from Austria ans Sid is a pilot. These two love birds are getting hitched this year, in November.

Niki says. ' 4 days after we started dating, our trip to London was ending and he told me I want to postpone!! I said why? To which he said, I want to drive you down to Scotland and marry you! I was like you have known me all of 4 days Sid!!! And he said " I wanted to marry you the moment i saw you" '.
For fashion updates and wedding inspiration, follow us on-
To get featured on our blog, mail us your wedding story at [email protected]