Let's lift some weights together!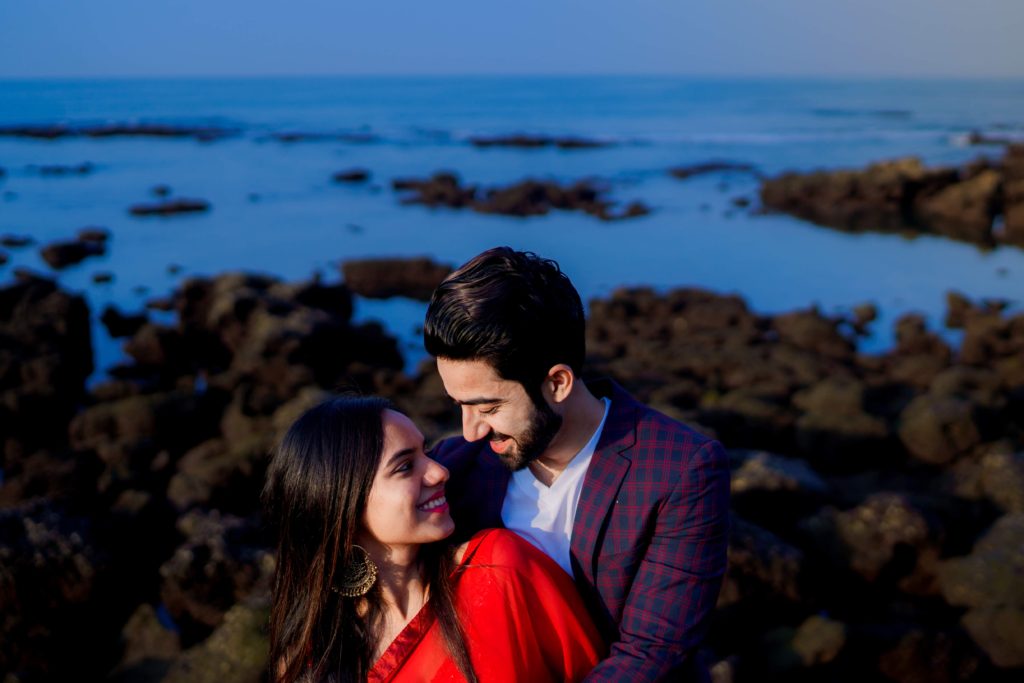 Love comes in all shapes and sizes and can be found at unexpected places.
Shubhi met the love of her life at a Gym while working out. What began with a simple conversation lead to coffee dates, gym dates, dinner dates and finally the casual dating phase turned into a life long commitment.
Our lovely couple Shubhi Choudhary & Naveen Pandita dated for 3 years before they made it official.
Shubhi says- ' Every moment when I was with him, I felt his love, care and warmth towards me. I stand on top of his list of priorities. We just became inseparable and fell more in love with each other over the past 3 years.
Photographer: The Creative Lens
Here is a glimpse of their super romantic pre-wedding shoot at Goa: