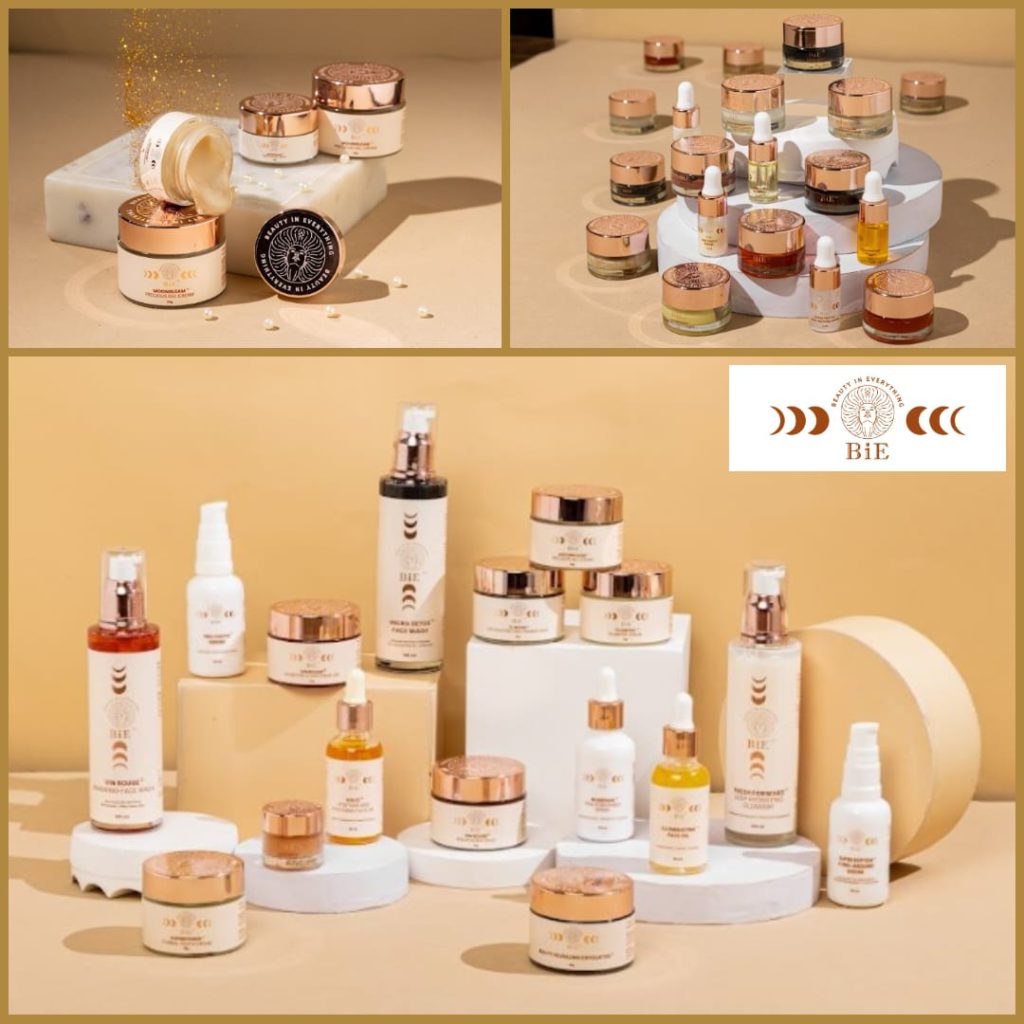 Queenie Singh and Dinyar Workingboxwalla's new clean skincare brand BiE – Beauty in Everything opened a pop-up store 'Kiosk' at Atria mall, Worli and will be on display till the 10th of August,2022. They are selling a range of 16 of their best clean skincare products along with freeBIEs with every purchase.
BiE uses state of the art scientific formulations with peculiar ingredients like non-alcoholic red wine, wild cherry bark, diamond dust, hyaluronic acid amongst others to form products like exfoliators, masks, serums and face oils like Halo Uplifting and Soothing Face Oil, Super Peptide Turn Around Serum, Plumped Plumping Serum, Moongleam Precious Gel Cream etc.
Also read- 12 beauty tips for that immense bridal glow
More about BiE
The brand promises a journey of your personal transformation that brings out the best version of yourself at every stage in your life. They express the idea of metamorphosis and beauty through the phases of the moon. A true symbol of radiance, beauty and trans formative journeys—the phases of the moon capture the true essence of the brand.
A line of expert skincare, driven by a passion to impart discipline routines and championing clean beauty. Blended with scientific formulations and carefully curated ingredients, their products are backed by 50 years of expertise and know-how of the global beauty world.
What: KIOSK BY BiE
When: On display till the 10th of August, 2022
Time- 11 am to 8 pm
Where: Atria The Millenium Mall, Worli, Mumbai 
From the founder's desk: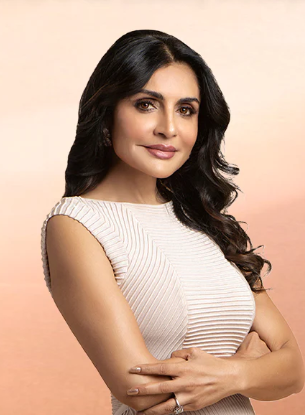 Queenie Singh Sethia– A Former Miss India, Beauty Model, Columnist, Practitioner and a living example of metamorphosis believes in delivering results through a combination of doctor expertise, high-performing products, beauty and lifestyle coaches and content, and
technology-enabled routines. Based on the principal philosophy that beauty is internal, external, and eternal. For the past 25 years, she has transformed people's lives. Her 'Midday Makeovers' received hundreds of applications weekly and have created some memorable
makeovers
"I have an ultimate passion for beauty. I believe realistic beauty goals are achieved with knowledge, discipline and a change in routine through curated advice from experts along with perfectly formulated products." – Queenie Singh.
Recommended read- Must check out skincare guide for monsoon season