Happy and serene wedding with a bride in a gorgeous red lehenga!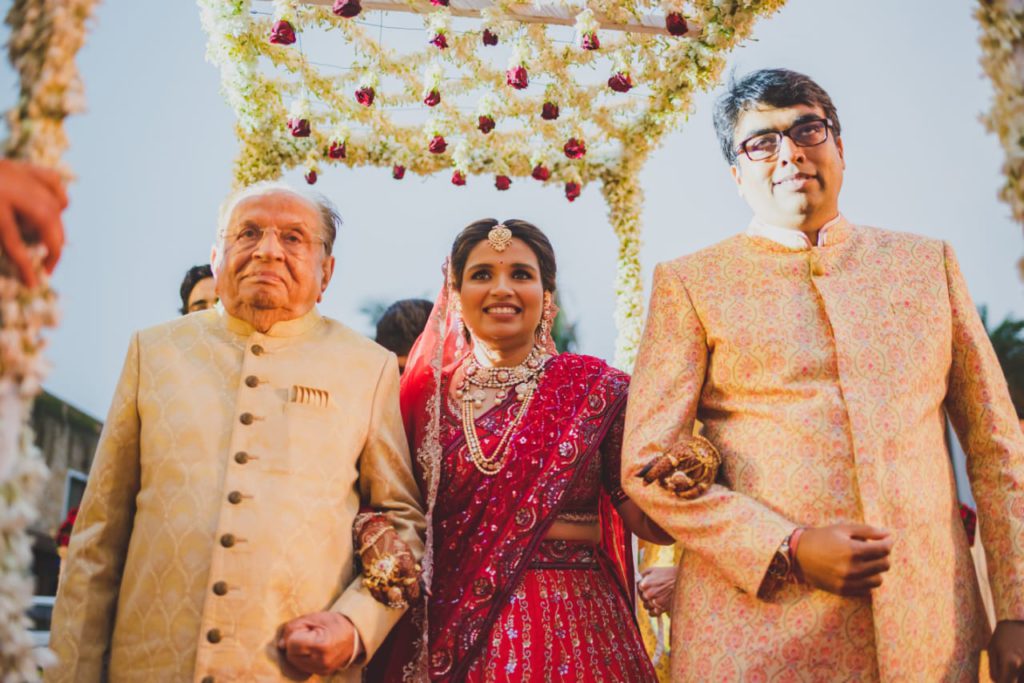 We are big suckers for bright red lehenga and this bride's wedding lehenga is certainly on top of our list. This beautiful red lehenga designed by Jade by Monica and Karishma is an ideal choice for a millennial bride. This gorgeous union was captured by What Knot wedding photography. The wedding functions had a serene vibe with minimalist decor. This certainly is a match made in heaven where the couple is glowing with love and happiness.
About the wedding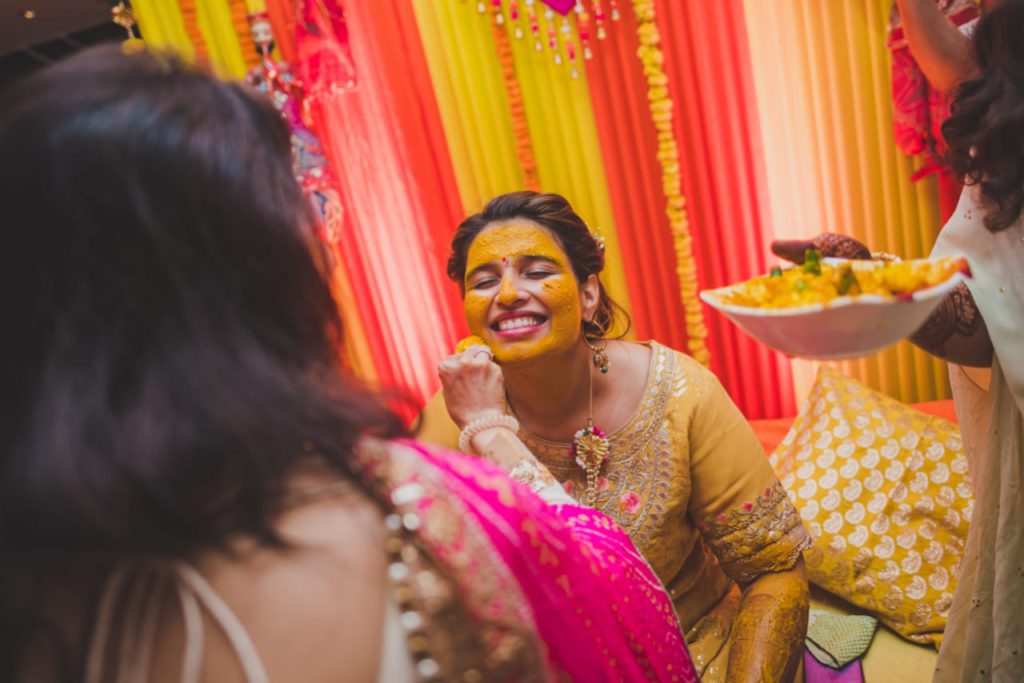 It was all smiles during the Haldi function, where the family blessed the couple by putting haldi on their faces using marigold flowers. The haldi function was a fun-filled occasion where Radhika looked extremely happy!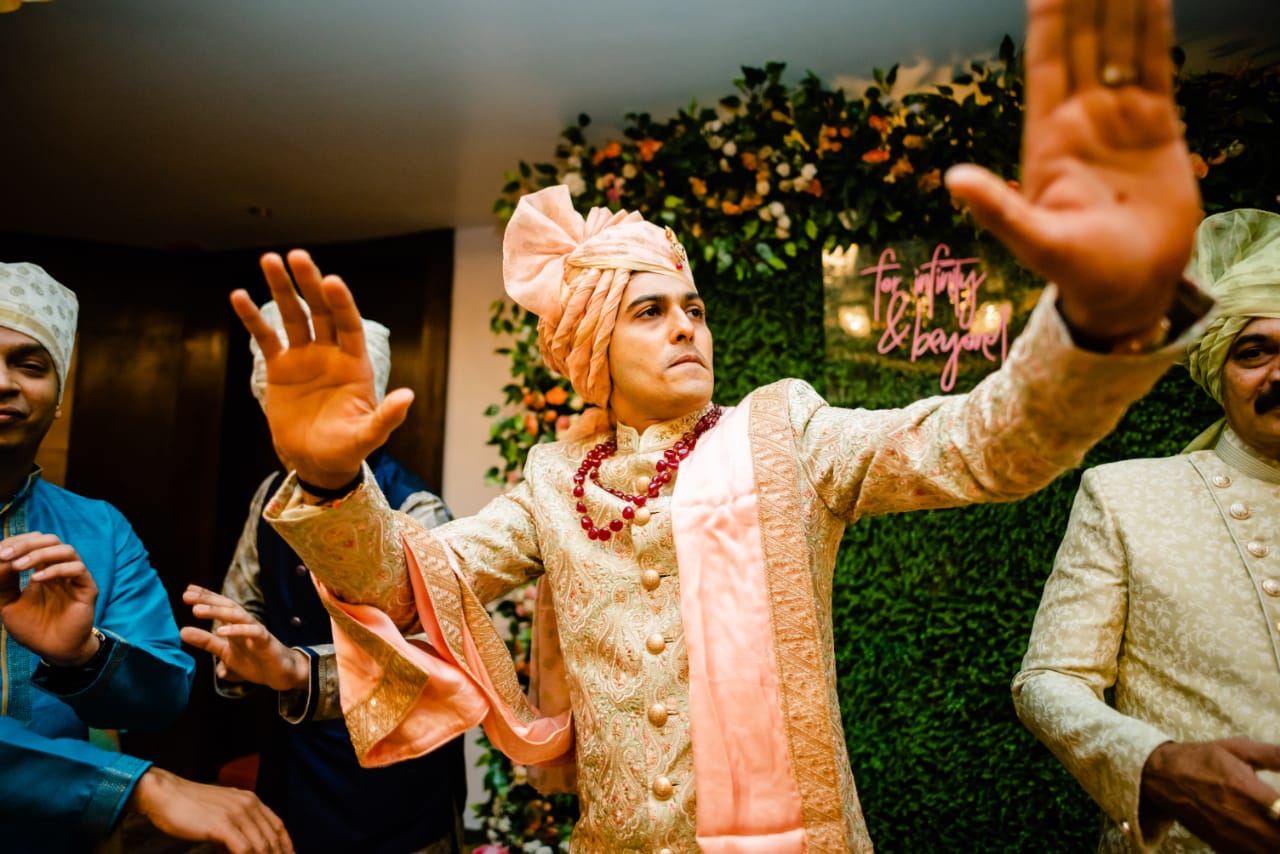 The good wishes and blessings continued in the form of printed messages, which the bride could see on the way to the mandap. Surrounded by flowers, loved ones and her one, the beautiful blushing bride was wed in a ceremony that bound Roshan and Radhika with it's austere simplicity.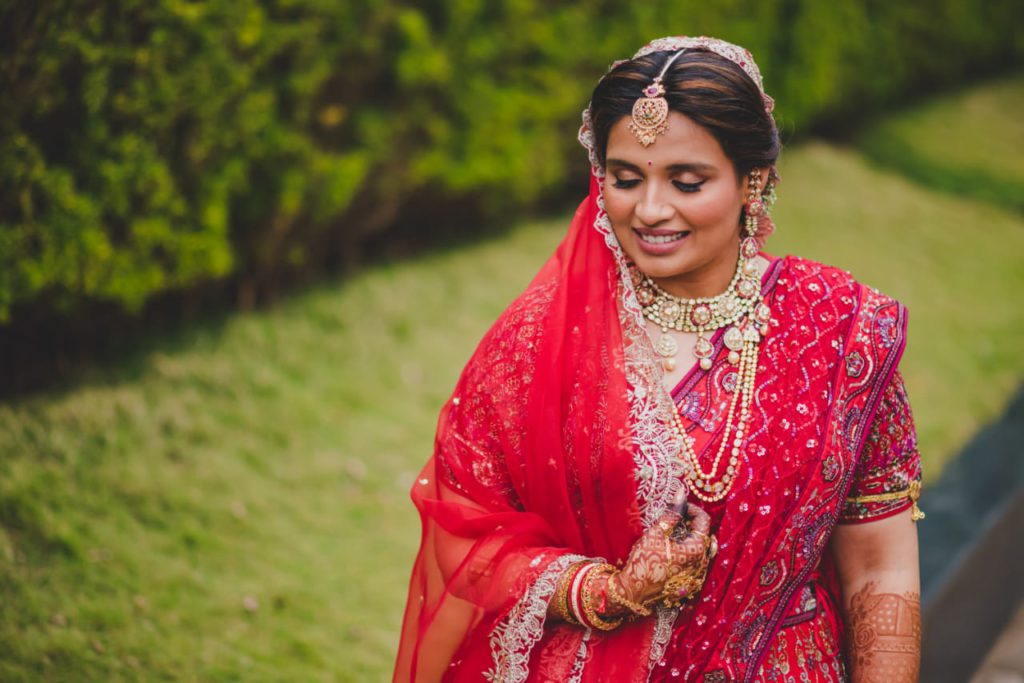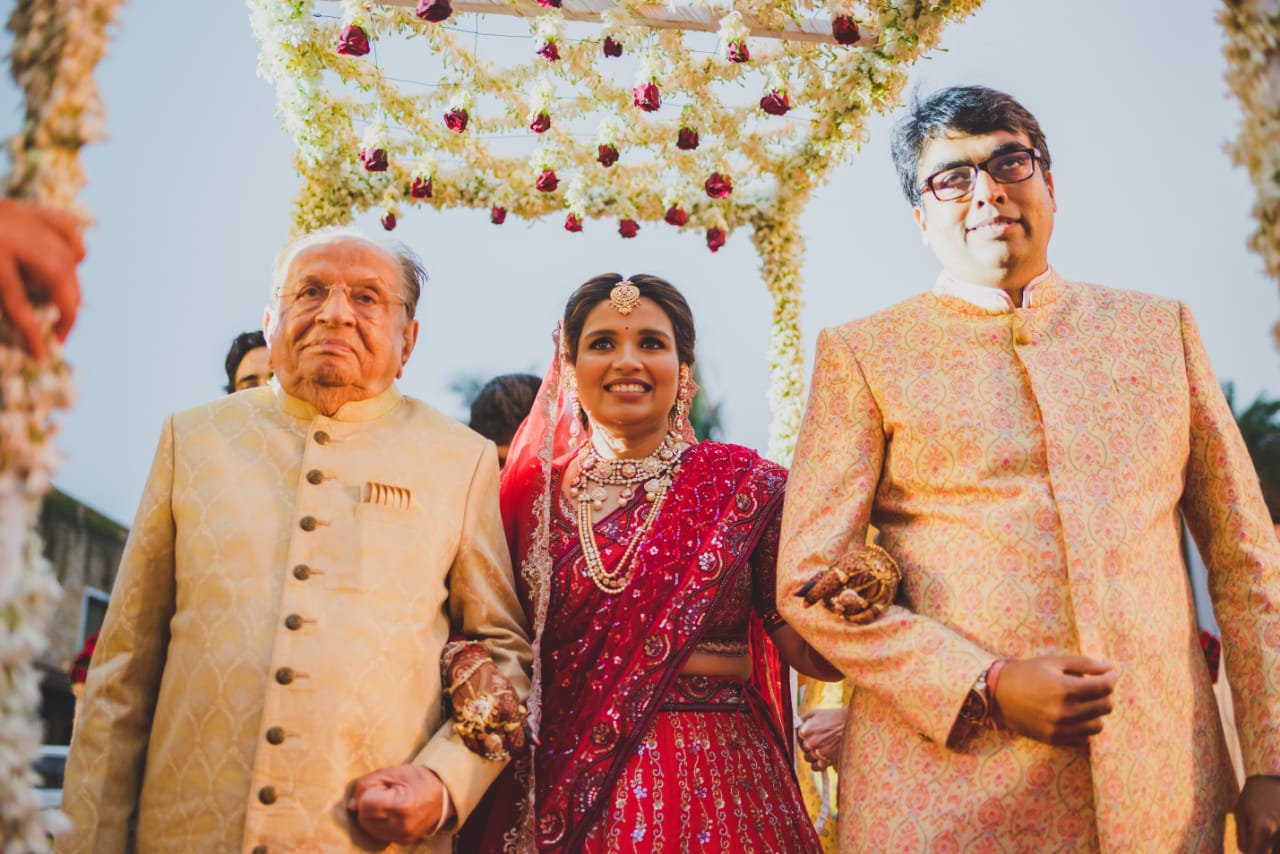 The cherry on the cake was when, Radhika's parents spoke about the newly wed couple and told the attendees about how special their union is, there wasn't a dry eye in sight. Already taking their parent's advice on working smart and playing even harder.
The wedding ceremony was followed by a fun reception party, filled with love, laughter and games and a lot of madness.
From the photographer's eye
We heard about how supportive Roshan is, we heard about how Radhika was beloved by all, and while they were only going to be a building away from Radhika's family, the emotions were still heightened because of how special the journey was that lead to this day- the union of two families and the union of two souls in love. You could see this love in every moment photographed and in every still of the videos. A look at any of the pictures taken by WhatKnot, and you'd see it too- in the twinkle of the bride's eye, in every movement of the groom and in the pride and joy on their parent's faces.
Vendors
Fashion Updates:
For fashion updates and wedding inspiration, follow us on-
Instagram: Shaadifever
Facebook: Shaadifever
Mail us your wedding story at [email protected]